Daily Archives:
November 14, 2020
Written by , Updated on
March 29th, 2021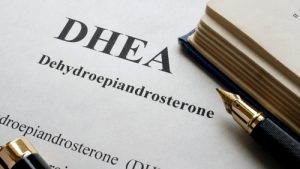 DHEA is a steroid hormone that is the precursor of sex hormones such as Testosterone and Estrogen. DHEA acts as a weak Androgen, meaning that it has effects associated with masculine physiology. Androgens are produced by both sexes but are produced in higher volumes by males. Testosterone is the most well-known Androgen, but there are quite a few others. While DHEA is the building block of other hormones, including both Testosterone and Estrogen, the majority of DHEA is converted into the steroid Androstenedione. DHEA is released primarily by the Adrenal glands but also in small amounts by the brain and … Continue reading →
Posted in
Sermorelin Clinics
Comments Off

on Information About DHEA – Why Do People Use DHEA?