---
Supplementing Sermorelin and Testosterone with HCG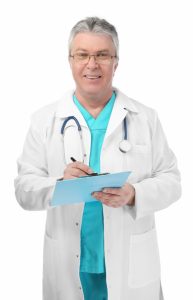 Does Sermorelin work well with Testosterone? And if so, should it be supplemented with HCG injections?
If you are using Sermorelin injections, then ordering Testosterone Restoration is a fantastic way to treat Low-T and hypopituitarism together.
A Testosterone prescription, in conjunction with an existing program treating Growth Hormone Deficiency, will have an incredibly synergistic effect.
Actually, as of today, it's the only real and effective way to return Testosterone Levels to normal after Andropause (hypogonadism). There are a few issues related to Testosterone that could give you pause, however.
Testosterone Supplementation Suppresses Natural Testosterone Production
For one, doctors prescribed Testosterone Therapy reduces the body's ability to produce its own Testosterone.
Now, this isn't necessarily a bad thing, given that there are hormone replacement therapy options to deal with this issue.
If you are suffering from Low-T or Andropause, your body is no longer able to produce the amount of Testosterone needed to sustain optimal function, so you need to do something to get your Testosterone Levels back to normal, because no amount of diet or exercise is going to get you above a certain level of Androgen function beyond that which you are limited to by age and genetics.
So, men with Low-T turn to Prescription Testosterone Replacement with Gels, Patches, Creams, or Injections, and can enhance their health by boosting their testosterone levels and reshaping their body composition in many beneficial ways.
The natural hormone rhythms of the body benefit from some level of natural Testosterone Production as well. So, what can you do?
How Does Testosterone With HCG Sustain Testosterone Production?
If you are interested in preserving your body's natural rhythms of Testosterone release, you may be interested in combining Bio-Identical Human Chorionic Gonadotropin to your order of Testosterone Therapy.
HCG is a natural hormone that is usually only produced by the female body during pregnancy.
Interestingly enough, however, this hormone is responsible for some very potent effects when applied to the male body. HCG is a functional analog of a hormone produced by both sexes under normal circumstances known as Luteinizing Hormone.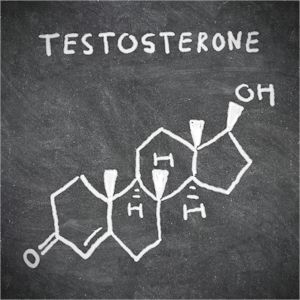 In the female body, Luteinizing Hormone helps regulate the menstrual cycle.
However, in the male body, Luteinizing Hormone preserves the standard manufacture and secretion of Testosterone production by the testes, and it also encourages the testes to produce sperm for fertility.
By supplementing your Testosterone Therapy with HCG injection, it is possible to maintain a baseline level of natural, endogenous Testosterone Production which preserves your physiological ability to produce Testosterone.
In other words, while Testosterone Treatments raise your Testosterone Levels to their optimal state, you can experience the benefits of both Prescription Testosterone and Natural Testosterone simultaneously.
And the great news is that buying Testosterone cypionate is just as affordable as purchasing HCG. A typical Testosterone program involving 1cc injection doses with HCG can cost about $500 to $600 for three months.
Treating Low T Symptoms is not only easy to manage at our male Testosterone center, but getting the right program protocol can be done with a reasonably low budget.
Sermorelin and Testosterone - Testosterone Therapy Inhibits Fertility
Another issue with Testosterone Optimization for Andropause and hypogonadism is that it can reduce your fertility.
The body has various mechanisms through which it can monitor concentrations of Testosterone in the body.
If the body recognizes that there is an outside source of exogenous Testosterone providing the hormone to the body, it will send signals to the hypothalamus to reduce the production of its secretagogues.
The body produces less Luteinizing Hormone and Follicle-Stimulating Hormone in response.
This has minimal effects upon the overall health of the body because the body is still getting the Testosterone that it needs-it's actually getting more Testosterone than it was getting before!
The main issue concerning some prescribed Testosterone Patches, Injections, and Gels protocols is that the body no longer produces the signal for Luteinizing Hormone, which is responsible for the production and proliferation of healthy sperm cells.
This is why HCG injections help to counterbalance this fact. So when you buy Testosterone cypionate, propionate, or enanthate, we also prescribe with it estrogen blockers/aromatase inhibitors and HCG as part of the protocol.
As the body becomes accustomed to the influx of Real Bio-Identical Testosterone, it slowly drops its production of Testosterone Precursors, which gradually reduces fertility over time.
If a patient uses Testosterone long enough without the counterbalancing hormone injections, he will potentially become effectively infertile.
Luckily, however, this infertility is only a temporary symptom of treatment, and if the patient stops taking Testosterone, fertility can slowly return to pre-treatment levels. But the good news is that HCG can ensure your testicles stay nicely full during Low T treatments.
Taking Testosterone with HCG Can Protect Fertility, Even During Treatment
Concerning its ability to sustain average production of Testosterone, HCG also simulates Luteinizing Hormone and promotes the average output of sperm by the testes. In doing so, it preserves fertility.
Fertility is a natural concern for men treating low t symptoms who want to pursue having children and have massive ejaculations during sex.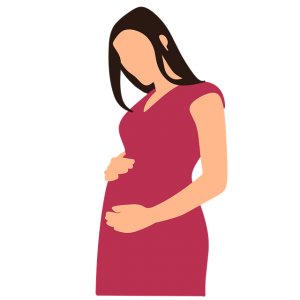 If you are looking to choose Testosterone Optimization to preserve and foster more significant health and protect yourself against some of the most devastating effects of aging and premature aging, but also want to maintain your fertility potential, the best course of action would be to take Subcutaneous HCG in combination with Testosterone in order to maximize your fertility potential during treatment.
We are shocked by how many other hormone clinics do not include HCG with their Testosterone replacement programs.
You can count on us to give you a very well rounded and thoughtful protocol to deal with your low testosterone symptoms. We will also prescribe you a regimen of exercises you can do as well to boost your natural testosterone levels.
Of course, another option you have available to you if you are not interested in HCG is that you can deposit your sperm at a sperm bank. In doing so, you don't have to worry about your physiological fertility.
Testosterone Replacement Therapy Can Impact the Size and Appearance of the Testicles
A third issue with purchasing Testosterone Treatment is cosmetic. As we mentioned earlier, Bio-Identical Testosterone Restoration limits the productive activity of the reproductive system both regarding the production of Endogenous Testosterone as well as sperm.
Because the testes become less active throughout Testosterone Therapy, they actually shrink and recede slightly, and this also causes the testicles to shrink. If you are interested in looking your best in the bedroom, you may become a bit embarrassed about this. Don't let this affect your interest in treatment, however!
Testosterone with HCG can Preserve the Aesthetic Appearance of Your Testicles
Because Human Chorionic Gonadotropin preserves a baseline production of Testosterone and Sperm by the Testes, this prevents the physical changes in appearance associated with Testosterone Restoration Treatment.
In addition to enhancing your sexual, physical, and psychological health with Testosterone, you are also protecting yourself from changes in appearance associated with treatment!
If You Decide to Take a Break From or Discontinue Therapy, The Body Regains It's Natural Testosterone Production Slowly
A final major issue with how the human body reacts to Testosterone Therapy is that the body recovers relatively slowly from the end of treatment.
If you have been taking Testosterone for six months to a year, your body's natural production of the hormone is very, very low, and it will take time for it to come back to normal.
HCG Can Be Used to Restore Normal Testosterone Production Quickly After Therapy
If you choose to undergo Testosterone Therapy on its own, your Hormone Prescribing Specialist may recommend that you undergo occasional Testosterone Cycling.
This means that you will take Testosterone alone for a while. Then occasionally, you will take brief breaks from Testosterone to keep your own body's production at a specific capacity.
In this case, your physician will prescribe you with HCG during the breaks so that your body will more quickly adapt to the absence of outside Testosterone.
In addition to this, if you ever choose to suspend Testosterone Treatments for an extended period, and would like to get your Endogenous Testosterone Production back up to normal more quickly, your Prescribing Hormone Physician can also prescribe you with HCG to get your Testosterone Levels back to normal for your Age and Genetics.
Are You Interested in Supplementing Sermorelin with Testosterone Therapy with HCG?
You love your Sermorelin injections program, why not take it to the next level.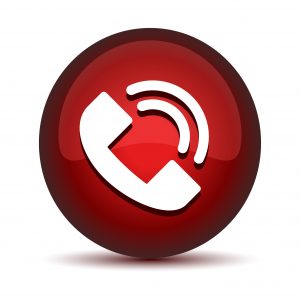 If you are interested in Testosterone Creams, Patches, or any other form of Testosterone Optimization, our clinic offers high-quality, Physician-Monitored Hormone Therapy, and if you qualify, we can get you the treatment that you're looking for, for some of the best prices available in America today.
We can also provide you with HCG if you are looking to supplement your therapy.
Order Sermorelin and Testosterone Together
Stay away from nonprescription Testosterone supplements; they don't work. Never buy testosterone without a prescription.
We are also happy to offer a wide variety of Hormone Replacement Products and Services, including Human Growth Hormone Injections, Injectable Sermorelin Acetate, and HCG Injections for Weight Loss.
If you are interested in purchasing these or any other form of Hormone Treatment, we encourage you to contact us via the form on this page and fill out the simple medical questionnaire.
We can also take your call at the number above.
One of our friendly and knowledgeable Board-Certified Hormone Therapy Specialists will be happy to take your request and answer any questions!
Supplementing Sermorelin with Testosterone and HCG is a great way to improve your quality of life.
References
Contact Us For A Fast And Professional Response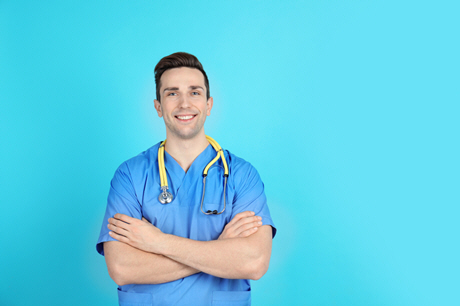 Word Count: 1616