Alabama Blood Testing Facilities

Represents a LabCorp blood testing facility


Represents a Quest Diagnostics blood testing facility
Blood Testing Centers In State: Alabama
LabCorp Blood Testing Centers In Baldwin County, Alabama
LabCorp Blood Testing Centers In Calhoun County, Alabama
LabCorp Blood Testing Centers In Cullman County, Alabama
LabCorp Blood Testing Centers In Dallas County, Alabama
LabCorp Blood Testing Centers In Etowah County, Alabama
LabCorp Blood Testing Centers In Houston County, Alabama
LabCorp Blood Testing Centers In Jefferson County, Alabama
Labcorp Center, 790 Montclair Road, Birmingham, Jefferson County, AL, 35213
Labcorp Center, 2217 Decatur Hwy, Gardendale, Jefferson County, AL, 35071
LabCorp Blood Testing Centers In Lauderdale County, Alabama
LabCorp Blood Testing Centers In Lee County, Alabama
LabCorp Blood Testing Centers In Madison County, Alabama
LabCorp Blood Testing Centers In Mobile County, Alabama
Labcorp Center, 1201 Montlimar Dr Ste 175, Mobile, Mobile County, AL, 36609
Labcorp Center, 6701 Airport Blvd Ste A-106, Mobile, Mobile County, AL, 36608
Labcorp Center, 1504 Springhill Ave 1700, Mobile, Mobile County, AL, 36604
LabCorp Blood Testing Centers In Montgomery County, Alabama
LabCorp Blood Testing Centers In Shelby County, Alabama
LabCorp Blood Testing Centers In Talladega County, Alabama
LabCorp Blood Testing Centers In Tuscaloosa County, Alabama
LabCorp Blood Testing Centers In Walker County, Alabama
Quest Blood Testing Centers In Baldwin County, Alabama
Quest Blood Testing Centers In Calhoun County, Alabama
Quest Blood Testing Centers In Etowah County, Alabama
Quest Blood Testing Centers In Jefferson County, Alabama
Quest Center, 513 Brookwood Blvd, Suite 506, Birmingham, Jefferson County, AL, 35209-6892
Quest Blood Testing Centers In Lauderdale County, Alabama
Quest Blood Testing Centers In Madison County, Alabama
Quest Blood Testing Centers In Mobile County, Alabama
Quest Blood Testing Centers In Montgomery County, Alabama
Quest Blood Testing Centers In Morgan County, Alabama
Quest Blood Testing Centers In Tuscaloosa County, Alabama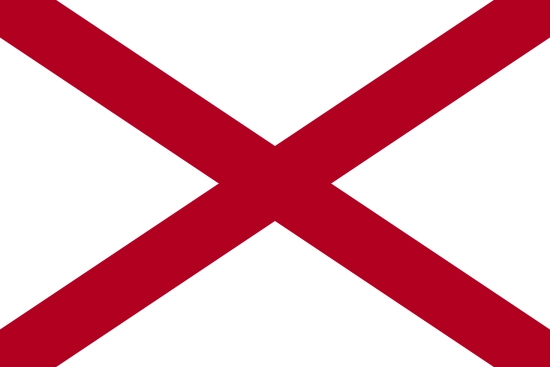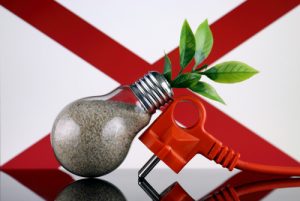 Welcome to our Sermorelin Therapy Website. We are a Licensed and Board Certified HRT Clinic specializing in Sermorelin Acetate Therapy and other Hormone Optimization Treatments for men and women of at least 30 years of age.
Bio-Identical Growth Hormone has shown itself to be highly effective for the treatment of Idiopathic HGH Deficiency. Still, in the 21st Century, more and more patients and their Hormone Doctors have turned to Sermorelin to resolve this increasingly troubling Hormone Disorder.
We know how hard that it can be to find a trusted provider of Hormone Optimization for
Health and Wellness, so we've made it our mission to make our services available to patients all across Alabama and the entire United States.
If you have been thinking about HGH or Sermorelin for Growth Hormone Deficiency, contacting us is as easy as filling out the form on this page or calling us at the number that you see above.
We have Sermorelin Specialists standing by that are more than happy to take your call and field any questions that you may have.
If you still feel like our services can help you, we can work with you to set up an appointment at your convenience!
Sermorelin Doctors of Alabama – Finding a Sermorelin Clinic in Alabama
With the help of our qualified Sermorelin and HRT Specialists, it's easier than ever to both find out if you are a candidate for HGH Restoration and to get the quality Sermorelin and HGH Therapy Product that can help you potentially vastly improve your life.
We have an extensive network of Affiliate Physicians all around the state of Alabama, which works with us to provide you with the appropriate tests necessary to get to the bottom of your Hormone Balance to streamline the process of Hormone Balance Analysis and Hormone Deficiency Treatment.
Do You Have HGH Deficiency? What Are the Signs of Growth Hormone Deficiency?
Human Growth Hormone is a complex and multifaceted Hormonal Condition, which has a wide variety of symptoms that degrade health and wellness.
HGH is responsible for modulating cell growth, and when the body isn't producing enough Human Growth Hormone, it slows down various processes responsible for maintaining good health and warding off the effects of aging.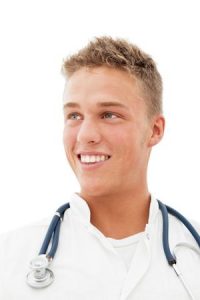 This can make recognizing Somatopause (Age-Related HGH Deficiency) difficult. It's not just about one particular symptom, but about an entire group of interrelated symptoms.
If you have been experiencing a number of the following symptoms, our Alabama Sermorelin Specialists may be able to help:
Poor Sleep
Unexpected Weight Gain
Depression
Loss of Muscle Mass
Fatigue
Diminishing Strength
Premature Skin Aging
Mild Cognitive Decline
Loss of Strength
Declining Immune Health
Trouble Healing from Injuries
How Does Sermorelin Work? The Function of Prescription Sermorelin Acetate
Sermorelin is known as a secretagogue. This means that the primary function of the hormone is to stimulate the release of another Hormone.
Sermorelin is the functional analog of a naturally occurring hormone known as Growth Hormone-Releasing Hormone or GH-RH. GH-RH is released by the Hypothalamus and travels to the pituitary, where it stimulates Growth Hormone Secretion.
Sermorelin is a truncated form of GH-RH, which has the same effect on the body as its parent-hormone. Patients suffering from Growth Hormone Deficiency as a result of aging usually retain the ability to produce their own HGH if adequately stimulated.
The root of HGH Deficiency is the age-related decline of GH-RH production. Patients that have direct issues with the pituitary function will not respond adequately to Sermorelin Acetate Therapy.
Comparing Sermorelin and Prescription Human Growth Hormone
If you've been considering HGH Injections, we also encourage you to think about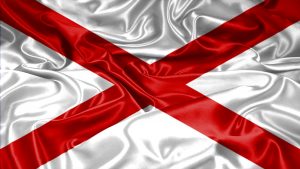 Sermorelin Acetate, because both are highly effective. However, Sermorelin does have some distinct advantages over Bio-Identical Growth Hormone for most patients suffering from HGH Deficiency as a result of the aging process.
Because Sermorelin is a smaller molecule than Human Growth Hormone, this makes it more cost-effective to produce, and these savings work their way down to the patient.
Sermorelin also more closely mimics the natural release of Human Growth Hormone by the body, meaning that your body adapts a bit better to the treatment.
Third, our HRT Specialists have the right to prescribe Sermorelin to you off-label if they feel that you can benefit from the Therapeutic Hormone Treatment, a significant advantage over Recombinant Human Growth Hormone, which is much more tightly controlled due to its prior use as a Performance Enhancing Drug (PED).
Learn More About Alabama
Alabama is a Southeastern state located in the heart of the Deep South. Alabama is a beautiful state with a subtropical climate.
The state only gets snow a handful of times a year, making it ideal for people that love warm weather and long summers. The state bird of Alabama is the Yellowhammer. Alabama was a central proving ground of the Civil Rights Movement, but things continue to change quickly in the state since the turn of the 20th Century.
The capital of Alabama is Montgomery and the largest city in the state in Birmingham.
Significant Landmarks and Cities in Alabama
There are many other notable cities in the state of Alabama, however. Florence and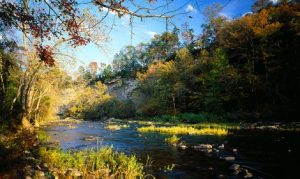 Muscle Shoals are located in Northwest Alabama along the Tennessee River, and the cities were an important area for the proliferation of old school R&B, Blues, Motown, and Rock and Roll Music.
Huntsville is the tech capital of Alabama, the home of both Redstone Arsenal and the Huntsville Space and Rocket Center.
Cities associated with higher education in the state of Alabama include Tuscaloosa, Auburn, Troy, and Jacksonville, all of which are home to quality public universities. Some of the significant Private Colleges and Universities in Alabama are Montevallo, Birmingham Southern, and Samford University.
The University of Alabama at Birmingham is a school that performs world-changing medical research every year, and it's no doubt that much of our knowledge of hormones and hormone treatments like Sermorelin Acetate, Human Growth Hormone, and Testosterone comes from research originating from the school.
Different cities in Alabama include Gulf Shores, Anniston, Oxford, Fort Payne, Scottsboro, Gadsden, Spanish Fort, and Foley.
Med Schools and Medical Research in Alabama
Perhaps to the surprise of some, Alabama is home to one of the better medical schools of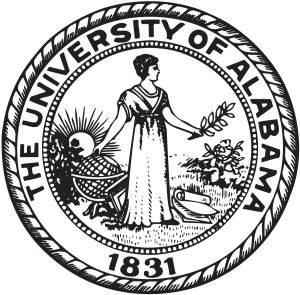 the country, the UAB Medical School.
Located in downtown Birmingham, the school, officially known as the University of Alabama School of Medicine, is a Tier-1 research school that produces quality medical research in a variety of fields, including Oncology and Endocrinology.
Medical advances are happening rapidly, and treatments such as HGH Therapy are at the forefront of these changes.
Alabama is home to another medical school in Mobile, the University of South Alabama School of Medicine. Although the University of Alabama School of Medicine is more prestigious, both schools offer highly competitive MD programs.
Alabama
Contact Us For A Fast And Professional Response
Word Count: 1152