Category Archives:
Immortality
Written by , Updated on
July 9th, 2021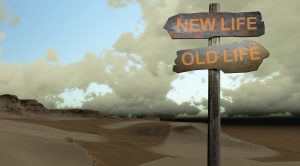 Have you ever considered that, in the coming years and generations, Immortality could become more than just a dream, but potentially a present reality for mankind? As we learn how to successfully treat and control various medical conditions and disorders, medical scientists, and researchers are starting to turn their eyes toward the genetic science of human longevity. When we speak of Immortality, we aren't talking about the next life after we pass away. We're talking about a life here on earth, where men and women are able to live the equivalent of an endless life here and now. Scientific visionaries … Continue reading →
Posted in
Immortality
Comments Off

on Immortality In Our Lifetime
Written by , Updated on
April 10th, 2021
The Ethics of the Future: Genetic Engineering and Immortality Medicine 2021 is Going to Be a Fascinating Year for Longevity Science By Professor Mark How do you feel about the potential for great advances in Human Longevity Science that have been occurring in recent years? Do you feel excited about the prospect of living a much longer life, or are you indifferent? Are you nervous about the prospects of what this sort of tinkering with genetics and human nature might bring? Is the potential for a vastly expanded lifespan going to be something that everyone can enjoy, or will it … Continue reading →
Posted in
Immortality
Comments Off

on The Ethics of the Future 2021-2022: Human Genetic Engineering and Human Immortality Medicine is Coming in 19 years!!
Contact Us For A Fast And Professional Response