Category Archives:
Longevity
Written by , Updated on
April 13th, 2021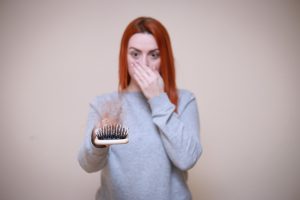 Have you noticed as you've gotten older that your hair is thinner and less lustrous? Maybe it's prone to split ends and is dried out all the time. All these issues are probably linked to your stress level and mainly the hair loss. Researchers from Harvard have a found a link between chronic stress and hair loss. Read on to learn more! Stress Hormone Inhibits Hair Follicle Activity The study described in this article was conducted by some big players. The researchers were from Harvard, MIT, Icahn School of Medicine at Mount Sinai in New York, Massachusetts General Hospital and … Continue reading →
Posted in
Longevity
Comments Off

on Chronic Stress is a Major Factor in Causing Hair Loss
Written by , Updated on
March 22nd, 2021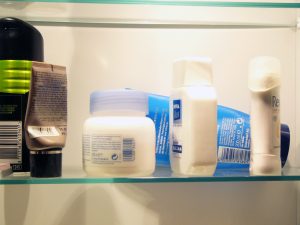 Phthalates are ester compounds used to change the characteristics of plastic products and products containing plastic. Depending on the type and concentration of Phthalates in the product, it alters the malleability and strength of the product. Phthalates are in a wide variety of products. In addition to being "plasticizers" that impact the structure of plastics, they also act as lubricants in skin products like make-up. Phthalates are incredibly useful and good at what they do. The problem is that they can be very bad for you. Phthalates belong to a class of chemicals known as Endocrine Disrupting Chemicals. These are … Continue reading →
Posted in
Longevity
Comments Off

on How to Limit Your Exposure to Phthalates
Written by , Updated on
March 8th, 2021
Testosterone Hormone Therapy continues to grow in popularity. In fact, over the last decade, the number of patients using Testosterone has tripled in size, and the Low-T Treatment industry is a huge national and international enterprise, with over two billion dollars spent on Testosterone Therapy Products in the United States alone. How Many Men Use Testosterone? As of 2010, 1.3 million people in the United States were prescribed Low-T Therapy. In just three years, this number grew to 2.3 million. This suggests that patients and their doctors believe in the potential benefits of Testosterone, in spite of the fact that … Continue reading →
Posted in
Longevity
Comments Off

on Testosterone Therapy and the Heart-Is It Worth the Risk?
Contact Us For A Fast And Professional Response