Antioch, California Map Of Blood Testing Facilities

Represents a
LabCorp
blood testing facility

Represents a
Quest Diagnostics
blood testing facility
Blood Testing Centers In State
Labcorp Center
,1625 E Main St Ste 203,El Cajon,CA,92021
Labcorp Center
,81557 Dr. Carreon Blvd. Ste A3,Indio,CA,92201
Labcorp Center
,23961 Calle De La Magdalena Ste 230,Laguna Hills,CA,92653
Labcorp Center
,73345 Highway 111 Suite 204B,Palm Desert,CA,92260
Labcorp Center
,960 E Green St Suite 290,Pasadena,CA,91106
Labcorp Center
,399 E. Highland Ave. Ste 510,San Bernardino,CA,92404
Labcorp Center
,1703 Termino Ave Ste 102,Long Beach,CA,90804
Labcorp Center
,1360 W 6Th St Ste 190,San Pedro,CA,90732
Labcorp Center
,4201 Torrance Blvd Ste 240,Torrance,CA,90503
Labcorp Center
,3500 Lomita Blvd. Suite 102,Torrance,CA,90505
Labcorp Center
,510 N. Prospect Ave. Suite 305,Redondo Beach,CA,90277
Labcorp Center
,4033 3Rd Ave. Ste 100,San Diego,CA,92103
Labcorp Center
,5555 Reservoir Dr. Ste 101,San Diego,CA,92120
Labcorp Center
,499 N. El Camino Real Ste 101,Encinitas,CA,92024
Labcorp Center
,101 E. Hobson Way Ste. A,Blythe,CA,92225
Labcorp Center
,7300 Girard Ave Ste 105,La Jolla,CA,92037
Labcorp Center
,9850 Genesee Ave Ste 120,La Jolla,CA,92037
Labcorp Center
,4060 4Th Ave. Ste 105,San Diego,CA,92103
Labcorp Center
,1206 High Street,Delano,CA,93215
Labcorp Center
,450 4Th Ave. Suite 405,Chula Vista,CA,91910
Labcorp Center
,1524 Mchenry Ave. Suite 160,Modesto,CA,95350
Labcorp Center
,13847 E 14Th St Suite 100,San Leandro,CA,94578
Labcorp Center
,1541 Florida Ave. Suite 102,Modesto,CA,95350
Labcorp Center
,535 E Romie Ln Ste 4,Salinas,CA,93901
Labcorp Center
,153 Lynch Creek Way,Petaluma,CA,94954
Labcorp Center
,1370 Medical Center Dr Ste B,Rohnert Park,CA,94928
Labcorp Center
,8465 Old Redwood Hwy Ste 400,Windsor,CA,95492
Labcorp Center
,4769 Hoen Avenue,Santa Rosa,CA,95405
Labcorp Center
,3540 Mendocino Ave Ste 400,Santa Rosa,CA,95403
Labcorp Center
,1111 Sonoma Ave Ste 121,Santa Rosa,CA,95405
Labcorp Center
,1228 Solano Ave,Albany,CA,94706
Labcorp Center
,3000 Colby St Ste 100,Berkeley,CA,94705
Labcorp Center
,2089 Vale Rd Ste 14,San Pablo,CA,94806
Labcorp Center
,400 30Th St Ste 10,Oakland,CA,94609
Labcorp Center
,1321 S. Elisio Drive,Greenbrae,CA,94904
Labcorp Center
,490 Post St Ste 419,San Francisco,CA,94102
Labcorp Center
,2000 Van Ness Ave Ste 215,San Francisco,CA,94109
Labcorp Center
,2100 Webster St Ste 420,San Francisco,CA,94115
Labcorp Center
,2233 Post St Ste 105,San Francisco,CA,94115
Labcorp Center
,645 Antelope Blvd. Ste 20,Red Bluff,CA,96080
Labcorp Center
,2805 Childress Dr,Anderson,CA,96007
Labcorp Center
,1090 E.Cypress Ave. Suite C,Redding,CA,96002
Labcorp Center
,1725 Gold St,Redding,CA,96001
Labcorp Center
,119 Lake Blvd.,Redding,CA,96003
Labcorp Center
,9164 Deschutes Road Suite D,Palo Cedro,CA,96073
Labcorp Center
,3647 Eureka Way,Redding,CA,96001
Labcorp Center
,41120 Washington St Ste 105,Bermuda Dunes,CA,92203
Labcorp Center
,3737 Moraga Ave. Suite A204,San Diego,CA,92117
Labcorp Center
,735 E Ohio St 101,Escondido,CA,92025
Labcorp Center
,225 E 2Nd Ave Ste 201,Escondido,CA,92025
Labcorp Center
,15721F Bernardo Heights Pkwy,San Diego,CA,92128
Labcorp Center
,433 N. 4Th Street Suite 201,Montebello,CA,90640
Labcorp Center
,465 N Roxbury Dr Ste 715,Beverly Hills,CA,90210
Labcorp Center
,587 E. Elder Street,Fallbrook,CA,92028
Labcorp Center
,1695 N Sunrise Way,Palm Springs,CA,92262
Labcorp Center
,1400 S Grand Ave Ste 612,Los Angeles,CA,90015
Labcorp Center
,221 E Walnut St Ste 248,Pasadena,CA,91101
Labcorp Center
,15064 Moran Street,Westminster,CA,92683
Labcorp Center
,345 Saxony Rd Ste 201B,Encinitas,CA,92024
Labcorp Center
,2701 W Alameda Ave Ste 203,Burbank,CA,91505
Labcorp Center
,1661 Golden Rain Rd,Seal Beach,CA,90740
Labcorp Center
,6815 Five Star Blvd Suite 105,Rocklin,CA,95677
Labcorp Center
,89 Lincoln Blvd.,Lincoln,CA,95648
Labcorp Center
,1008 Riley St Ste 4,Folsom,CA,95630
Labcorp Center
,500 University Ave 2Nd Fl,Sacramento,CA,95825
Labcorp Center
,1600 Creekside Dr Ste 3500,Folsom,CA,95630
Labcorp Center
,1730 Santa Clara Dr,Roseville,CA,95661
Labcorp Center
,6620 Coyle Ave Ste 109,Carmichael,CA,95608
Labcorp Center
,8100 Timberlake Way Ste E,Sacramento,CA,95823
Labcorp Center
,14901 Rinaldi St. Suite 204,Mission Hills,CA,91345
Labcorp Center
,7301 Medical Center Dr Ste 304,West Hills,CA,91307
Labcorp Center
,15211 Vanowen St Ste 319,Van Nuys,CA,91405
Labcorp Center
,555 E Tachevah Dr Ste 3E,Palm Springs,CA,92262
Labcorp Center
,1037 Highland Avenue,National City,CA,91950
Labcorp Center
,8901 Activity Rd. Suite 201,San Diego,CA,92126
Labcorp Center
,800 Magnolia Ave Ste 108,Corona,CA,92879
Labcorp Center
,8283 Grove Ave Ste 109,Rancho Cucamonga,CA,91730
Labcorp Center
,1335 Cypress Ave. Suite 101,San Dimas,CA,91773
Labcorp Center
,12555 Central Ave. Ste Af,Chino,CA,91710
Labcorp Center
,11411 Brookshire Ave Ste 408,Downey,CA,90241
Labcorp Center
,6101 N. Fresno St. Suite 103,Fresno,CA,93710
Labcorp Center
,11633 Hawthorne Blvd 215,Hawthorne,CA,90250
Labcorp Center
,7872 Walker St. Suite 109,La Palma,CA,92801
Labcorp Center
,10861 Cherry St. Suite 200,Los Alamitos,CA,90720
Labcorp Center
,23206 Lyons Ave Ste 109,Newhall,CA,91321
Labcorp Center
,2147 Mowry Ave Ste C1,Fremont,CA,94538
Labcorp Center
,853 Middlefield Rd Ste 6,Palo Alto,CA,94301
Labcorp Center
,1595 Grand Ave Ste 109,San Marcos,CA,92078
Labcorp Center
,901 W. El Camino Real,Sunnyvale,CA,94087
Labcorp Center
,2301 Camino Ramon Ste 108,San Ramon,CA,94583
Labcorp Center
,2850 Telegraph Ave Ste 212,Berkeley,CA,94705
Labcorp Center
,588 N. Sunrise Ave. Suite 150,Roseville,CA,95661
Labcorp Center
,57725 29 Palms Hwy Ste 110,Yucca Valley,CA,92284
Labcorp Center
,1600 S Imperial Ave Ste 5,El Centro,CA,92243
Labcorp Center
,8737 Beverly Blvd Ste 401,Los Angeles,CA,90048
Labcorp Center
,255 Terracina Blvd Ste 106,Redlands,CA,92373
Labcorp Center
,629 East Grand Ave,Escondido,CA,92025
Labcorp Center
,975 St. John Place,Hemet,CA,92543
Labcorp Center
,1900 Royalty Drive Suite 230,Pomona,CA,91767
Labcorp Center
,850 E. Latham Ave. Ste Cd,Hemet,CA,92544
Labcorp Center
,10801 Foothill Blvd Ste 105,Rancho Cucamonga,CA,91730
Labcorp Center
,19942 Lake Chabot Rd,Castro Valley,CA,94546
Labcorp Center
,20555 Prospect Rd,Cupertino,CA,95014
Labcorp Center
,272 Green Valley Road,Freedom,CA,95019
Labcorp Center
,700 W. 6Th St. Ste E,Gilroy,CA,95020
Labcorp Center
,133 4Th Street,Gonzales,CA,93926
Labcorp Center
,777 Knowles Dr Ste 4,Los Gatos,CA,95032
Labcorp Center
,500 E. Calaveras Blvd. Ste 124,Milpitas,CA,95035
Labcorp Center
,880 Cass St Ste 100,Monterey,CA,93940
Labcorp Center
,2204 Grant Rd. Suite 104,Mountain View,CA,94040
Labcorp Center
,2160 Appian Way Ste 205,Pinole,CA,94564
Labcorp Center
,559 E. Alisal St. Ste 104,Salinas,CA,93905
Labcorp Center
,148 Noe Street,San Francisco,CA,94114
Labcorp Center
,2300 Sutter St Ste 102,San Francisco,CA,94115
Labcorp Center
,2585 Samaritan Dr Ste 103,San Jose,CA,95124
Labcorp Center
,6489 Camden Ave Ste 107,San Jose,CA,95120
Labcorp Center
,393 Blossom Hill Rd Ste 350,San Jose,CA,95123
Labcorp Center
,2505 Samaritan Dr Ste 105,San Jose,CA,95124
Labcorp Center
,2100 Forest Ave Ste 111,San Jose,CA,95128
Labcorp Center
,2419 Forest Ave,San Jose,CA,95128
Labcorp Center
,266 N Jackson Ave Ste 4,San Jose,CA,95116
Labcorp Center
,1505 Soquel Dr Ste 3,Santa Cruz,CA,95065
Labcorp Center
,1173 Fremont Blvd Ste B,Seaside,CA,93955
Labcorp Center
,1218 Rossmoor Pkwy,Walnut Creek,CA,94595
Labcorp Center
,2060 Aborn Rd Ste 200,San Jose,CA,95121
Labcorp Center
,1809 Verdugo Blvd 290,Glendale,CA,91208
Labcorp Center
,27699 Jefferson Ave Ste 209,Temecula,CA,92590
Labcorp Center
,50 E. Hamilton Ave. Suite 80,Campbell,CA,95008
Labcorp Center
,72780 Country Club Drive 303C,Rancho Mirage,CA,92270
Labcorp Center
,2570 Jensen Ave Suite 115,Sanger,CA,93657
Labcorp Center
,1350 O Street Suite 101,Fresno,CA,93721
Labcorp Center
,79180 Corporate Center Dr 104,La Quinta,CA,92253
Labcorp Center
,500 S Anaheim Hills Rd Ste102,Anaheim,CA,92807
Labcorp Center
,971 W. 7Th St. Suite A,Oxnard,CA,93030
Labcorp Center
,300 South A St 103,Oxnard,CA,93030
Labcorp Center
,31571 Canyon Estates Dr Ste101,Lake Elsinore,CA,92532
Labcorp Center
,622 W. Duarte Rd. Suite 303,Arcadia,CA,91007
Labcorp Center
,1510 S Central Ave. Ste 520,Glendale,CA,91204
Labcorp Center
,1135 S. Sunset Ave. Ste 403,West Covina,CA,91790
Labcorp Center
,6425 Lynch Canyon Drive,Lake Isabella,CA,93240
Labcorp Center
,3550 Q St. Ste 102,Bakersfield,CA,93301
Labcorp Center
,560 W. Putnam Ave. Suite 1,Porterville,CA,93257
Labcorp Center
,1217 N Cherry St,Tulare,CA,93274
Labcorp Center
,10420 Beaumont Ave. Suite G,Cherry Valley,CA,92223
Labcorp Center
,12712 Heacock St. Ste 7,Moreno Valley,CA,92553
Labcorp Center
,1100 N Palm Canyon Dr Ste 207,Palm Springs,CA,92262
Labcorp Center
,126 Avocado Ave. Ste 105,Perris,CA,92571
Labcorp Center
,35400 Bob Hope Dr. Ste 111,Rancho Mirage,CA,92270
Labcorp Center
,34845 Yucaipa Bl. Ste B,Yucaipa,CA,92399
Labcorp Center
,558 N. Ventu Park Rd. Suite C,Newbury Park,CA,91320
Labcorp Center
,425 Haaland Dr. Ste 106,Thousand Oaks,CA,91361
Labcorp Center
,2955 Loma Vista Rd,Ventura,CA,93003
Labcorp Center
,3004 N Fresno St,Fresno,CA,93703
Labcorp Center
,1383 E Herndon Ave. Ste 105B,Fresno,CA,93720
Labcorp Center
,205 S West St. Ste F,Visalia,CA,93291
Labcorp Center
,4980 Barranca Pkwy Suite 100,Irvine,CA,92604
Labcorp Center
,4870 Barranca Pkwy. Ste 290,Irvine,CA,92604
Labcorp Center
,26800 Crown Valley Pkwy Ste360,Mission Viejo,CA,92691
Labcorp Center
,26691 Plaza Drive Suite 180,Mission Viejo,CA,92691
Labcorp Center
,320 Superior Ave. Ste 150,Newport Beach,CA,92663
Labcorp Center
,1401 Avocado Ave. Ste 208,Newport Beach,CA,92660
Labcorp Center
,400 Newport Center Dr Ste 202,Newport Beach,CA,92660
Labcorp Center
,1501 Superior Ave. Ste 209,Newport Beach,CA,92663
Labcorp Center
,29873 Santa Margarita Pkwy102,Rancho Santa Margarita,CA,92688
Labcorp Center
,675 Camino De Los Mares Ste302,San Clemente,CA,92673
Labcorp Center
,43839 15Th St West,Lancaster,CA,93534
Labcorp Center
,3831 Hughes Ave. Ste 607,Culver City,CA,90232
Labcorp Center
,501 E Hardy St. Suite 150,Inglewood,CA,90301
Labcorp Center
,8540 S Sepulveda Blvd Ste 107,Westchester,CA,90045
Labcorp Center
,1450 10Th St. Suite 406,Santa Monica,CA,90401
Labcorp Center
,1304 15Th St. Suite 310,Santa Monica,CA,90404
Labcorp Center
,23441 Madison St.Bld8 Ste 110,Torrance,CA,90505
Labcorp Center
,3300 Webster St Suite 107,Oakland,CA,94609
Labcorp Center
,1326 Natividad Rd. Suite A,Salinas,CA,93906
Labcorp Center
,19341 Bear Valley Rd Ste 102,Apple Valley,CA,92308
Labcorp Center
,18522 Us Highway 18 Ste 104,Apple Valley,CA,92307
Labcorp Center
,16008 Kamana Dr. Suite 201,Apple Valley,CA,92307
Labcorp Center
,574 E. Virginia Way,Barstow,CA,92311
Labcorp Center
,17450 Main St. Suite C,Hesperia,CA,92345
Labcorp Center
,3936 Phelan Rd. Suite F4,Phelan,CA,92371
Labcorp Center
,1310 San Bernardino Rd Ste 107,Upland,CA,91786
Labcorp Center
,12677 Hesperia Rd. Suite 170A,Victorville,CA,92395
Labcorp Center
,12332 Hesperia Rd. Suite B,Victorville,CA,92395
Labcorp Center
,900 S. Main St. Suite 207,Corona,CA,92882
Labcorp Center
,25405 Hancock Ave Ste 107,Murrieta,CA,92562
Labcorp Center
,3975 Jackson St. Ste 104,Riverside,CA,92503
Labcorp Center
,6927 Brockton Ave Ste 1B,Riverside,CA,92506
Labcorp Center
,29798 Haun Rd Ste 102,Menifee,CA,92586
Labcorp Center
,31493 Rancho Pueblo Rd Ste 104,Temecula,CA,92592
Labcorp Center
,36320 Inland Valley Dr Ste 103,Wildomar,CA,92595
Labcorp Center
,3400 W. Ball Road Ste 104,Anaheim,CA,92804
Labcorp Center
,11180 Warner Ave. Suite 155,Fountain Valley,CA,92708
Labcorp Center
,1950 Sunnycrest Dr. Suite 1800,Fullerton,CA,92835
Labcorp Center
,17822 Beach Bl Suite 242,Huntington Beach,CA,92647
Labcorp Center
,18821 Delaware St. Ste 102,Huntington Beach,CA,92648
Labcorp Center
,705 W La Veta Ave Ste 102,Orange,CA,92868
Labcorp Center
,100 N. Tustin Avenue,Tustin,CA,92780
Labcorp Center
,555 W. Compton Blvd. Suite 201,Compton,CA,90220
Labcorp Center
,1201 N. Rose Dr. Suite 202,Placentia,CA,92870
Labcorp Center
,351 Santa Fe Dr Ste 210,Encinitas,CA,92024
Labcorp Center
,2500 Hospital Dr Bldg 11,Mountain View,CA,94040
Labcorp Center
,1180 S Mount Shasta Blvd Ste D,Mount Shasta,CA,96067
Labcorp Center
,11930 Heritage Oak Pl Ste 7,Auburn,CA,95603
Labcorp Center
,12665 Garden Grove Bl. Ste 212,Garden Grove,CA,92843
Labcorp Center
,38209 47Th St East Suite C,Palmdale,CA,93552
Labcorp Center
,44725 10Th St West Suite 240,Lancaster,CA,93534
Labcorp Center
,1145 East Clark Ave Suite B,Santa Maria,CA,93455
Labcorp Center
,3448 Villa Lane Suite 103,Napa,CA,94558
Labcorp Center
,1825 Cesar Chavez Ave,Los Angeles,CA,90033
Labcorp Center
,2 Scripps Dr. Suite 303,Sacramento,CA,95825
Labcorp Center
,3504 South Street,Lakewood,CA,90712
Labcorp Center
,55 Francisco St. Suite 430,San Francisco,CA,94133
Labcorp Center
,2622 Ocean Ave.,San Francisco,CA,94132
Labcorp Center
,2655 First St. Suite 340,Simi Valley,CA,93065
Labcorp Center
,420 W. Rowland Street,Covina,CA,91722
Labcorp Center
,3680 Imperial Hwy Suite 320,Lynwood,CA,90262
Labcorp Center
,18541 Roscoe Blvd.,Northridge,CA,91324
Labcorp Center
,222 I Street,Los Banos,CA,93635
Labcorp Center
,210 S. Grand Ave. Suite 324,Glendora,CA,91741
Labcorp Center
,978 2Nd Street Suite 100,Lafayette,CA,94549
Labcorp Center
,330 W. Las Tunas Dr. Ste 2,San Gabriel,CA,91776
Labcorp Center
,50 Alessandro Pl. Suite A10,Pasadena,CA,91105
Labcorp Center
,301 W. Huntington Dr. Ste 404,Arcadia,CA,91007
Labcorp Center
,79200 Corporate Ctr Dr.Ste 204,La Quinta,CA,92253
Labcorp Center
,999 Adams St. Suite 501,Saint Helena,CA,94574
Labcorp Center
,1617 N. California Street,Stockton,CA,95204
Labcorp Center
,572 Rio Lindo Unit 107,Chico,CA,95926
Labcorp Center
,18350 Roscoe Blvd. Suite 208,Northridge,CA,91324
Labcorp Center
,1821 Wilshire Blvd. Ste 210,Santa Monica,CA,90403
Labcorp Center
,2690 Pacific Ave. Suite 330,Long Beach,CA,90806
Labcorp Center
,728 Pacific Ave. Suite 401,San Francisco,CA,94133
Labcorp Center
,1048 El Camino Real Suite B,Redwood City,CA,94063
Labcorp Center
,1505 St. Alphonsus Way,Alamo,CA,94507
Labcorp Center
,4045 Lone Tree Way Ste B,Antioch,CA,94531
Labcorp Center
,1367 East Second Street,Benicia,CA,94510
Labcorp Center
,2400 Balfour Rd. Suite 100,Brentwood,CA,94513
Labcorp Center
,2415 High School Ave. Ste 200,Concord,CA,94520
Labcorp Center
,2540 East Street,Concord,CA,94520
Labcorp Center
,2700 Grant St. Suite 107,Concord,CA,94520
Labcorp Center
,5161 Clayton Road Ste H,Concord,CA,94520
Labcorp Center
,907 San Ramon Valley Blvd 102,Danville,CA,94526
Labcorp Center
,4165 Blackhawk Plz Circle 165,Danville,CA,94506
Labcorp Center
,3466 Mt. Diablo Blvd.Ste C-102,Lafayette,CA,94549
Labcorp Center
,140 Brookwood Rd. Suite 100,Orinda,CA,94563
Labcorp Center
,2220 Gladstone Dr. Suite 7,Pittsburg,CA,94565
Labcorp Center
,401 Gregory Lane Suite 136,Pleasant Hill,CA,94523
Labcorp Center
,2305 Camino Ramon Ste 110,San Ramon,CA,94583
Labcorp Center
,150 Glen Cove Marina Rd. 105,Vallejo,CA,94591
Labcorp Center
,112 La Casa Via Ste 125,Walnut Creek,CA,94598
Labcorp Center
,120 La Casa Via Ste 101,Walnut Creek,CA,94598
Labcorp Center
,1220 Rossmoor Parkway,Walnut Creek,CA,94598
Labcorp Center
,1450 Treat Blvd.,Walnut Creek,CA,94595
Labcorp Center
,1601 Ygnacio Valley Road,Walnut Creek,CA,94598
Labcorp Center
,4125 Mohr Ave. Suite Am,Pleasanton,CA,94566
Labcorp Center
,1955 Citracado Pkwy Suite 103,Escondido,CA,92029
Labcorp Center
,9191 Westminster Ave. Ste 104,Garden Grove,CA,92844
Labcorp Center
,10601 Walker St. Suite 250,Cypress,CA,90630
Labcorp Center
,622 W. Duarte Rd. Suite 303,Arcadia,CA,91007
Labcorp Center
,500 Lennon Lane,Walnut Creek,CA,94598
Labcorp Center
,2067 West Vista Way Suite 275,Vista,CA,92083
Labcorp Center
,1019 W. La Palma Ave. Ste C,Anaheim,CA,90630
Labcorp Center
,15151 National Ave. Suite 2A,Los Gatos,CA,95032
Labcorp Center
,27171 Calaroga Ave. Suite 6,Hayward,CA,94545
Labcorp Center
,5860 Owens Dr. Suite 120,Pleasanton,CA,94588
Labcorp Center
,1900 Royalty Drive Suite 230,Pomona,CA,91767
Labcorp Center
,28240 Agoura Road Suite 204,Agoura Hills,CA,91301
Labcorp Center
,8920 Wilshire Blvd. Suite 516,Beverly Hills,CA,90211
Labcorp Center
,1645 Esplanade,Chico,CA,95926
Labcorp Center
,1771 Northcrest Drive,Crescent City,CA,95531
Labcorp Center
,1095 E. Warner Ave. Suite 103,Fresno,CA,93710
Labcorp Center
,3801 Katella Ave. Suite 115A,Los Alamitos,CA,90720
Labcorp Center
,424 E. Yosemite Ave. Suite E,Merced,CA,95340
Labcorp Center
,865 Patriot Drive Suite 101,Moorpark,CA,93021
Labcorp Center
,2120 Golden Hill Rd. Suite 104,Paso Robles,CA,93446
Labcorp Center
,665 Camino De Los Mares 303A,San Clemente,CA,92673
Labcorp Center
,18399 Ventura Blvd. Suite 17,Tarzana,CA,91356
Labcorp Center
,350 Posada Ln. Suite 104,Templeton,CA,93465
Labcorp Center
,3400 Lomita Blvd. Suite 208,Torrance,CA,90505
Labcorp Center
,1801 Colorado Ave. Suite 200,Turlock,CA,95382
Labcorp Center
,10921 Wilshire Blve. Suite 701,Los Angeles,CA,90024
Labcorp Center
,7320 Woodlake Ave. Suite 210,Canoga Park,CA,91307
Labcorp Center
,104 Catherine Lane,Grass Valley,CA,95945
Labcorp Center
,627 West Ave Q Suite B,Palmdale,CA,93551
Labcorp Center
,23929 Mcbean Pkwy. Suite 107,Valencia,CA,91355
Labcorp Center
,25775 Mcbean Pkway. Suite 102,Valencia,CA,91355
Labcorp Center
,23928 Lyons Ave. Suite 104,Newhall,CA,91321
Labcorp Center
,27420 Tourney Rd. Suite 140,Valencia,CA,91355
Labcorp Center
,23823 Valencia Blvd. Suite 150,Valencia,CA,91355
Labcorp Center
,24355 Lyons Ave. Suite 223,Newhall,CA,91321
Labcorp Center
,1018-A Murrieta Blvd.,Livermore,CA,94550
Labcorp Center
,550 Deep Valley Dr. Suite 317,Palos Verdes Estates,CA,90274
Labcorp Center
,1542 West Branch Street,Arroyo Grande,CA,93420
Labcorp Center
,433 N. 4Th Street Suite 201,Montebello,CA,90640
Labcorp Center
,1190 Pacific Coast Hwy Ste C,Seal Beach,CA,90740
Labcorp Center
,210 S. Palisade Dr. Suite 202A,Santa Maria,CA,93454
Labcorp Center
,2435 Marshall Rd. Suite B,Imperial,CA,92251
Labcorp Center
,3504 South Street,Lakewood,CA,90712
Labcorp Center
,10861 Cherry St. Suite 200,Los Alamitos,CA,90720
Labcorp Center
,11411 Brookshire Ave Ste 408,Downey,CA,90241
Labcorp Center
,720 E. Almond Ave. Suite 101,Madera,CA,93637
Labcorp Center
,316 Rosewood Ave. 2Nd Floor,San Jose,CA,95117
Labcorp Center
,81557 Dr. Carreon Blv. Ste A3,Indio,CA,92201
Labcorp Center
,555 E. Tachevah Dr. Suite 3E,Palm Springs,CA,92262
Labcorp Center
,25405 Hancock Ave. Suite 107,Murrieta,CA,92562
Labcorp Center
,12332 Hesperia Rd Suite B,Victorville,CA,92395
Labcorp Center
,16008 Kamana Dr. Suite 201,Apple Valley,CA,92307
Labcorp Center
,23961 Calle De La Magdalena St,Laguna Hills,CA,92653
Labcorp Center
,113 Waterworks Way Suite 160,Irvine,CA,92618
Labcorp Center
,11180 Warner Ave. Suite 155,Fountain Valley,CA,92708
Labcorp Center
,3500 Lomita Blvd. Suite 102,Torrance,CA,90505
Labcorp Center
,100 N. Tustin Avenue,Tustin,CA,92780
Labcorp Center
,2067 West Vista Way Suite 275,Vista,CA,92083
Labcorp Center
,31150 Temecula Parkway Ste 201,Temecula,CA,92592
Quest Diagnostics Center
,32251 Mission Trl,Lake Elsinore,CA,92530-4536
Quest Diagnostics Center
,801 N Tustin Ave,Santa Ana,CA,92705-3607
Quest Diagnostics Center
,1361 Cortina Dr,Orland,CA,95963-2402
Quest Diagnostics Center
,18350 Roscoe Blvd,Northridge,CA,91325-5607
Quest Diagnostics Center
,212 San Jose St,Salinas,CA,93901-3928
Quest Diagnostics Center
,4028 Grand Ave,Chino,CA,91710-5486
Quest Diagnostics Center
,2111 Whitehall Place,Alameda,CA,94501-6160
Quest Diagnostics Center
,757 Pacific St,Monterey,CA,93940-2819
Quest Diagnostics Center
,5720 Stoneridge Mall Road,Pleasanton,CA,94588-2851
Quest Diagnostics Center
,2201 Post St,San Francisco,CA,94115-3427
Quest Diagnostics Center
,2425 East Street,Concord,CA,94520-1925
Quest Diagnostics Center
,2618 Alum Rock Ave,San Jose,CA,95116-2621
Quest Diagnostics Center
,420 E 3Rd St,Los Angeles,CA,90013-1646
Quest Diagnostics Center
,1127 Wilshire Blvd,Los Angeles,CA,90017-3901
Quest Diagnostics Center
,2345 S. Broadway,Santa Maria,CA,93455-7840
Quest Diagnostics Center
,2040 Viborg Rd,Solvang,CA,93463-2272
Quest Diagnostics Center
,480 4Th Ave,Chula Vista,CA,91910-4411
Quest Diagnostics Center
,520 N Prospect Ave,Redondo Beach,CA,90277-3043
Quest Diagnostics Center
,2510 Airpark Dr,Redding,CA,96001-2461
Quest Diagnostics Center
,2291 W March Ln,Stockton,CA,95207-6664
Quest Diagnostics Center
,670 Rio Lindo Ave,Chico,CA,95926-1830
Quest Diagnostics Center
,108 La Casa Via,Walnut Creek,CA,94598-3013
Quest Diagnostics Center
,1294 W 6Th St,San Pedro,CA,90731-2998
Quest Diagnostics Center
,118 W 9Th St,Corona,CA,92882-3320
Quest Diagnostics Center
,960 E. Green St.,Pasadena,CA,91106-2405
Quest Diagnostics Center
,18250 Roscoe Blvd,Northridge,CA,91325-4265
Quest Diagnostics Center
,1220 La Venta Dr.,Westlake Village,CA,91361-3749
Quest Diagnostics Center
,1399 E Foothill Blvd,Upland,CA,91786-4060
Quest Diagnostics Center
,554 E San Bernardino Rd,Covina,CA,91723-1748
Quest Diagnostics Center
,416 W Lastunas Dr,San Gabriel,CA,91776-1236
Quest Diagnostics Center
,202 Green Valley Rd,Freedom,CA,95019-3135
Quest Diagnostics Center
,12370 Hesperia Rd,Victorville,CA,92395-4787
Quest Diagnostics Center
,4950 Barranca Pkwy,Irvine,CA,92604-8648
Quest Diagnostics Center
,1010 W La Veta Ave,Orange,CA,92868-4304
Quest Diagnostics Center
,1310 W Stewart Dr,Orange,CA,92868-3838
Quest Diagnostics Center
,81715 Dr Carreon Blvd,Indio,CA,92201-5564
Quest Diagnostics Center
,751 W Legion Rd,Brawley,CA,92227-7732
Quest Diagnostics Center
,1635 W Main St,El Centro,CA,92243-2212
Quest Diagnostics Center
,555 E Tachevah Dr,Palm Springs,CA,92262-5750
Quest Diagnostics Center
,2150 N Waterman Ave,San Bernardino,CA,92404-4811
Quest Diagnostics Center
,4646 Brockton Ave,Riverside,CA,92506-0103
Quest Diagnostics Center
,27699 Jefferson Ave,Temecula,CA,92590-2696
Quest Diagnostics Center
,9900 Talbert Ave,Fountain Valley,CA,92708-5153
Quest Diagnostics Center
,6485 Day St,Riverside,CA,92507-0926
Quest Diagnostics Center
,1411 Oliver Road,Fairfield,CA,94534-3424
Quest Diagnostics Center
,1054 South Main Street,Red Bluff,CA,96080-4363
Quest Diagnostics Center
,3133 Professional Drive,Auburn,CA,95603-2463
Quest Diagnostics Center
,1600 Creekside Drive,Folsom,CA,95630-3445
Quest Diagnostics Center
,3260 Beard Road,Napa,CA,94558-3406
Quest Diagnostics Center
,2288 Auburn Boulevard,Sacramento,CA,95821-1619
Quest Diagnostics Center
,7248 South Land Park Drive,Sacramento,CA,95831-3661
Quest Diagnostics Center
,990 Sonoma Ave,Santa Rosa,CA,95404-4813
Quest Diagnostics Center
,9041 Magnolia Ave,Riverside,CA,92503-3956
Quest Diagnostics Center
,23441 Madison St,Torrance,CA,90505-4735
Quest Diagnostics Center
,1100 Laurel Street,San Carlos,CA,94070-5000
Quest Diagnostics Center
,2198 15Th St,San Francisco,CA,94114-1213
Quest Diagnostics Center
,123 Disalvo Ave,San Jose,CA,95128-1717
Quest Diagnostics Center
,840 Willow St,San Jose,CA,95125-2384
Quest Diagnostics Center
,877 W Fremont Avenue,Sunnyvale,CA,94087-2332
Quest Diagnostics Center
,20400 Lake Chabot Rd,Castro Valley,CA,94546-5314
Quest Diagnostics Center
,1595 Soquel Drive,Santa Cruz,CA,95065-1720
Quest Diagnostics Center
,556 Mowry Avenue,Fremont,CA,94536-4186
Quest Diagnostics Center
,7880 Wren Avenue,Gilroy,CA,95020-7801
Quest Diagnostics Center
,1090 E Stanley Blvd,Livermore,CA,94550-4157
Quest Diagnostics Center
,50 East Main Avenue,Morgan Hill,CA,95037-3661
Quest Diagnostics Center
,205 South Dr,Mountain View,CA,94040-4323
Quest Diagnostics Center
,1181 Central Boulevard,Brentwood,CA,94513-2252
Quest Diagnostics Center
,120 S El Camino Real,Millbrae,CA,94030-3133
Quest Diagnostics Center
,631 E Alvin Dr,Salinas,CA,93906-3056
Quest Diagnostics Center
,363 East Almond Avenue,Madera,CA,93637-5698
Quest Diagnostics Center
,2581 Samaritan Drive,San Jose,CA,95124-4112
Quest Diagnostics Center
,1165 Phelps Avenue,Coalinga,CA,93210-9665
Quest Diagnostics Center
,2841 Tulare St,Fresno,CA,93721-1320
Quest Diagnostics Center
,1120 N Irwin St,Hanford,CA,93230-2928
Quest Diagnostics Center
,177 S Madera Ave,Kerman,CA,93630-1101
Quest Diagnostics Center
,6573 Clark Road,Paradise,CA,95969-3503
Quest Diagnostics Center
,730 W I St,Los Banos,CA,93635-3421
Quest Diagnostics Center
,5300 Highway 49 N,Mariposa,CA,95338-9503
Quest Diagnostics Center
,1524 Mchenry Ave,Modesto,CA,95350-4566
Quest Diagnostics Center
,48677 Victoria Ln,Oakhurst,CA,93644-9216
Quest Diagnostics Center
,919 N Blackstone St,Tulare,CA,93274-7377
Quest Diagnostics Center
,632 West 11Th Street,Tracy,CA,95376-3856
Quest Diagnostics Center
,4156 Ashby Court,Shasta Lake,CA,96019-9215
Quest Diagnostics Center
,2042 Columbus Pkwy,Benicia,CA,94510-5400
Quest Diagnostics Center
,770 Mason St,Vacaville,CA,95688-4648
Quest Diagnostics Center
,1550 Professional Drive,Petaluma,CA,94954-6655
Quest Diagnostics Center
,1241 East Hillsdale Blvd,Foster City,CA,94404-0000
Quest Diagnostics Center
,801 S Chevy Chase Dr,Glendale,CA,91205-4437
Quest Diagnostics Center
,500 Alfred Nobel Drive,Hercules,CA,94547-1839
Quest Diagnostics Center
,807D Tucker Rd,Tehachapi,CA,93561-2510
Quest Diagnostics Center
,789 N Reed Ave,Reedley,CA,93654-2434
Quest Diagnostics Center
,450 Kings County Dr,Hanford,CA,93230-5951
Quest Diagnostics Center
,23521 Paseo De Valencia,Laguna Hills,CA,92653-3673
Quest Diagnostics Center
,309 E Mountain View St,Barstow,CA,92311-2814
Quest Diagnostics Center
,940 Sylva Ln,Sonora,CA,95370-5969
Quest Diagnostics Center
,1837 E Gibson Rd,Woodland,CA,95776-5168
Quest Diagnostics Center
,777 E Hawkeye Ave,Turlock,CA,95380-7507
Quest Diagnostics Center
,2531 E Whitmore Ave,Ceres,CA,95307-2646
Quest Diagnostics Center
,223 Clinton Rd,Jackson,CA,95642-2603
Quest Diagnostics Center
,7200 Bancroft Ave,Oakland,CA,94605-2468
Quest Diagnostics Center
,901 Campus Dr,Daly City,CA,94015-4930
Quest Diagnostics Center
,2675 Jensen,Sanger,CA,93657-9799
Quest Diagnostics Center
,1000 S Eliseo Dr,Greenbrae,CA,94904-2133
Quest Diagnostics Center
,670 Oro Dam Blvd E,Oroville,CA,95965-5746
Quest Diagnostics Center
,5103 Garfield St,La Mesa,CA,91941-5103
Quest Diagnostics Center
,3601 Vista Way,Oceanside,CA,92056-4559
Quest Diagnostics Center
,3300 Webster St,Oakland,CA,94609-3106
Quest Diagnostics Center
,7075 N. Maple Ave,Fresno,CA,93720-8014
Quest Diagnostics Center
,1708 W Hammer Ln,Stockton,CA,95209-2922
Quest Diagnostics Center
,1801 E March Ln,Stockton,CA,95210-6660
Quest Diagnostics Center
,18800 Main St,Huntington Beach,CA,92648-1718
Quest Diagnostics Center
,401 Gregory Ln,Pleasant Hill,CA,94523-2836
Quest Diagnostics Center
,2250 S. Main St,Corona,CA,92882-2534
Quest Diagnostics Center
,801 S Ham Ln,Lodi,CA,95242-7502
Quest Diagnostics Center
,3377 G Street,Merced,CA,95340-0998
Quest Diagnostics Center
,11180 E Warner Ave,Fountain Valley,CA,92708-7515
Quest Diagnostics Center
,477 N El Camino Real,Encinitas,CA,92024-1353
Quest Diagnostics Center
,1045 Sperry Ave,Patterson,CA,95363-9286
Quest Diagnostics Center
,2800 N California St,Stockton,CA,95204-3759
Quest Diagnostics Center
,8501 Wilshire Blvd,Beverly Hills,CA,90211-3117
Quest Diagnostics Center
,3741 W Shaw Ave,Fresno,CA,93711-3207
Quest Diagnostics Center
,2876 Sycamore Dr,Simi Valley,CA,93065-1550
Quest Diagnostics Center
,7423 Fair Oaks Blvd,Carmichael,CA,95608-1797
Quest Diagnostics Center
,500 Paseo Camarillo,Camarillo,CA,93010-5900
Quest Diagnostics Center
,57370 29 Palms Hwy,Yucca Valley,CA,92284-2900
Quest Diagnostics Center
,1025 Bridge St,Colusa,CA,95932-2870
Quest Diagnostics Center
,510 E. Magnolia Street,Stockton,CA,95202-1850
Quest Diagnostics Center
,8191 Timberlake Way,Sacramento,CA,95823-5418
Quest Diagnostics Center
,1122 Rose Ave,Selma,CA,93662-3258
Quest Diagnostics Center
,15141 Whittier Blvd,Whittier,CA,90603-2158
Quest Diagnostics Center
,2365 Quimby Rd,San Jose,CA,95122-1337
Quest Diagnostics Center
,649 E Calaveras Blvd,Milpitas,CA,95035-7708
Quest Diagnostics Center
,9360 No Name Uno,Gilroy,CA,95020-3535
Quest Diagnostics Center
,3905 State St,Santa Barbara,CA,93105-5101
Quest Diagnostics Center
,131 S Tamarack St,Visalia,CA,93291-6163
CURRENT WEATHER
Location: Antioch
Station Name: Antioch
Data Date: 10-01-2020 ECT
Data Time: 21:01 ECT
Current Temp: 48'F
Min. Temp: 43'F
Max. Temp: 54'F
Humidity: 81%
Pressure: 1026 kPa
Wind Speed: 2.26 Bf
Weather: Clear
Description: Clear Sky
Data Provided Via OpenWeatherMap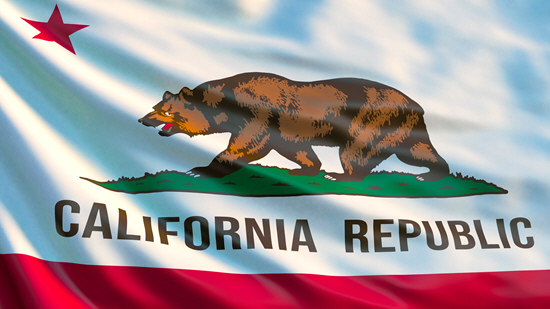 Antioch (formerly East Antioch, Smith's Landing, and Marshs Landing) is the second largest city in Contra Costa County, California, United States. Located in the East Bay region of the San Francisco Bay Area along the San Joaquin-Sacramento River Delta, it is a suburb of San Francisco and Oakland. The city's population was 102,372 at the 2010 census and estimated to be 111,535 in 2018.
Contact Us For A Fast And Professional Response
How useful was this post?
Click on a trophy to rate it!
Average rating / 5. Vote count:
Word Count: 60