Arvada, Colorado Map Of Blood Testing Facilities

Represents a
LabCorp
blood testing facility

Represents a
Quest Diagnostics
blood testing facility
Blood Testing Centers In State
Labcorp Center
,2126 Milestone Dr Ste 121,Fort Collins,CO,80524
Labcorp Center
,1600 N Grand Ave Ste 349,Pueblo,CO,81003
Labcorp Center
,1550 S Potomac St Ste 315,Aurora,CO,80012
Labcorp Center
,3676 Parker Blvd Ste 200,Pueblo,CO,81008
Labcorp Center
,5664 N Union Blvd,Colorado Springs,CO,80918
Labcorp Center
,4500 E 9Th Ave Ste 430,Denver,CO,80220
Labcorp Center
,206 W County Line Rd Ste 150,Highlands Ranch,CO,80129
Labcorp Center
,899 Us Highway 287 Ste 500,Broomfield,CO,80020
Labcorp Center
,3555 Lutheran Pkwy Ste 190,Wheat Ridge,CO,80033
Labcorp Center
,8200 E Belleview Ave Ste 234C,Greenwood Village,CO,80111
Labcorp Center
,345 Cleveland St,Meeker,CO,81641
Labcorp Center
,10103 Ridgegate Pkwy Ste 123,Lone Tree,CO,80124
Labcorp Center
,6169 S Balsam Way Ste 312,Littleton,CO,80123
Labcorp Center
,601 East Hampden Ave Ste 340,Englewood,CO,80113
Labcorp Center
,8540 Scarborough Dr Ste 170,Colorado Springs,CO,80920
Labcorp Center
,1805 Kipling St 111,Lakewood,CO,80215
Labcorp Center
,19641 East Parker Square Dr I,Parker,CO,80134
Labcorp Center
,5377 Manhattan Circle 100,Boulder,CO,80303
Labcorp Center
,2764 Compass Dr Ste 103,Grand Junction,CO,81506
Labcorp Center
,3225 International Cir Ste 200,Colorado Springs,CO,80910
Labcorp Center
,12213 Pecos St 600,Westminster,CO,80234
Labcorp Center
,8015 W Alameda Ave Ste 30,Lakewood,CO,80226
Labcorp Center
,1550 S Potomac Ste 325,Aurora,CO,80012
Labcorp Center
,1619 Greenwood St. 102,Pueblo,CO,81003
Labcorp Center
,4001 E 120Th Ave,Thornton,CO,80233
Labcorp Center
,14 E Allen St,Castle Rock,CO,80108
Labcorp Center
,24250 E Smoky Hill Rd,Aurora,CO,80016
Labcorp Center
,9141 S Broadway,Highlands Ranch,CO,80129
Labcorp Center
,18461 E Hampden Ave,Aurora,CO,80013
Labcorp Center
,729 East Spaulding Ave,Pueblo West,CO,81007
Quest Diagnostics Center
,201 E Jefferson Ave,Englewood,CO,80113-3726
Quest Diagnostics Center
,624 W Highway 105,Monument,CO,80132-9169
Quest Diagnostics Center
,2798 Arapahoe Ave,Boulder,CO,80302-6714
Quest Diagnostics Center
,1411 S Potomac St,Aurora,CO,80012-4542
Quest Diagnostics Center
,1601 Coalton Rd,Superior,CO,80027-4610
Quest Diagnostics Center
,2901 F Rd,Grand Junction,CO,81504-5440
Quest Diagnostics Center
,840 Village Center Dr,Colorado Springs,CO,80919-3603
Quest Diagnostics Center
,27152 Main St,Conifer,CO,80433-8546
Quest Diagnostics Center
,1017 N Market Plz,Pueblo,CO,81007-1530
Quest Diagnostics Center
,1101 E Us Highway 24,Woodland Park,CO,80863-2121
Quest Diagnostics Center
,1605 Bridge Street,Brighton,CO,80601-1931
Quest Diagnostics Center
,1550 Highway 92,Delta,CO,81416-3405
Quest Diagnostics Center
,4548 Centerplace Dr,Greeley,CO,80634-3747
Quest Diagnostics Center
,6140 Tutt Blvd,Colorado Springs,CO,80923-3574
Quest Diagnostics Center
,2749 Janitell Road,Colorado Springs,CO,80906-4102
Quest Diagnostics Center
,7353 Federal Blvd,Westminster,CO,80030-4903
Quest Diagnostics Center
,695 S Broadway,Denver,CO,80209-4003
Quest Diagnostics Center
,2321 W Eisenhower Blvd,Loveland,CO,80537-3151
Quest Diagnostics Center
,100 E 120Th Ave,Northglenn,CO,80233-5743
Quest Diagnostics Center
,11051 S Parker Rd,Parker,CO,80134-7441
Quest Diagnostics Center
,2890 N Powers Blvd,Colorado Springs,CO,80922-2800
Quest Diagnostics Center
,1414 Main St,Canon City,CO,81212-3906
Quest Diagnostics Center
,6179 S Balsam Way,Littleton,CO,80123-3095
Quest Diagnostics Center
,1231 S Prairie Ave,Pueblo,CO,81005-2022
Quest Diagnostics Center
,1329 S Townsend Ave,Montrose,CO,81401-5007
Quest Diagnostics Center
,6925 Mesa Ridge Pkwy,Fountain,CO,80817-1504
Quest Diagnostics Center
,8134 Colorado Blvd,Firestone,CO,80504-6400
Quest Diagnostics Center
,1426 E Harmony Rd,Fort Collins,CO,80525-3297
CURRENT WEATHER
Location: Arvada
Station Name: Arvada
Data Date: 10-01-2020 ECT
Data Time: 20:01 ECT
Current Temp: 21'F
Min. Temp: 12'F
Max. Temp: 27'F
Humidity: 57%
Pressure: 1021 kPa
Wind Speed: 3.1 Bf
Weather: Clear
Description: Clear Sky
Data Provided Via OpenWeatherMap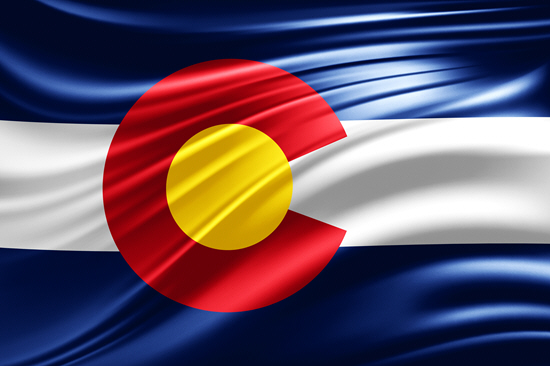 Arvada is a Home Rule Municipality in Jefferson and Adams counties, a part of the Denver-Aurora-Lakewood, CO Metropolitan Statistical Area of the U.S. state of Colorado. As of the 2010 census the population was 106,433, and in 2018 the estimated population was 120,492, ranking Arvada as the seventh most populous municipality in Colorado. The Olde Town Arvada historic district is 7 miles (11 km) northwest of the Colorado State Capitol in Denver.
Contact Us For A Fast And Professional Response
How useful was this post?
Click on a trophy to rate it!
Average rating / 5. Vote count:
Word Count: 67