California Map Of Blood Testing Facilities

Represents a LabCorp blood testing facility


Represents a Quest Diagnostics blood testing facility
Blood Testing Centers In State
LabCorp Blood Testing Centers In Alameda County, California
LabCorp Blood Testing Centers In Butte County, California
LabCorp Blood Testing Centers In Contra Costa County, California
LabCorp Blood Testing Centers In Del Norte County, California
LabCorp Blood Testing Centers In Fresno County, California
LabCorp Blood Testing Centers In Imperial County, California
LabCorp Blood Testing Centers In Kern County, California
LabCorp Blood Testing Centers In Los Angeles County, California
LabCorp Blood Testing Centers In Madera County, California
LabCorp Blood Testing Centers In Marin County, California
LabCorp Blood Testing Centers In Merced County, California
LabCorp Blood Testing Centers In Monterey County, California
LabCorp Blood Testing Centers In Napa County, California
LabCorp Blood Testing Centers In Nevada County, California
LabCorp Blood Testing Centers In Orange County, California
LabCorp Blood Testing Centers In Placer County, California
LabCorp Blood Testing Centers In Riverside County, California
LabCorp Blood Testing Centers In Sacramento County, California
LabCorp Blood Testing Centers In San Bernardino County, California
LabCorp Blood Testing Centers In San Diego County, California
LabCorp Blood Testing Centers In San Francisco County, California
LabCorp Blood Testing Centers In San Joaquin County, California
LabCorp Blood Testing Centers In San Luis Obispo County, California
LabCorp Blood Testing Centers In San Mateo County, California
LabCorp Blood Testing Centers In Santa Barbara County, California
LabCorp Blood Testing Centers In Santa Clara County, California
LabCorp Blood Testing Centers In Santa Cruz County, California
LabCorp Blood Testing Centers In Shasta County, California
LabCorp Blood Testing Centers In Siskiyou County, California
LabCorp Blood Testing Centers In Solano County, California
LabCorp Blood Testing Centers In Sonoma County, California
LabCorp Blood Testing Centers In Stanislaus County, California
LabCorp Blood Testing Centers In Tehama County, California
LabCorp Blood Testing Centers In Tulare County, California
LabCorp Blood Testing Centers In Ventura County, California
Quest Blood Testing Centers In Alameda County, California
Quest Blood Testing Centers In Amador County, California
Quest Blood Testing Centers In Butte County, California
Quest Blood Testing Centers In Colusa County, California
Quest Blood Testing Centers In Contra Costa County, California
Quest Blood Testing Centers In Fresno County, California
Quest Blood Testing Centers In Glenn County, California
Quest Blood Testing Centers In Imperial County, California
Quest Blood Testing Centers In Kern County, California
Quest Blood Testing Centers In Kings County, California
Quest Blood Testing Centers In Los Angeles County, California
Quest Blood Testing Centers In Madera County, California
Quest Blood Testing Centers In Marin County, California
Quest Blood Testing Centers In Mariposa County, California
Quest Blood Testing Centers In Merced County, California
Quest Blood Testing Centers In Monterey County, California
Quest Blood Testing Centers In Napa County, California
Quest Blood Testing Centers In Orange County, California
Quest Blood Testing Centers In Placer County, California
Quest Blood Testing Centers In Riverside County, California
Quest Blood Testing Centers In Sacramento County, California
Quest Blood Testing Centers In San Bernardino County, California
Quest Blood Testing Centers In San Diego County, California
Quest Blood Testing Centers In San Francisco County, California
Quest Blood Testing Centers In San Joaquin County, California
Quest Blood Testing Centers In San Mateo County, California
Quest Blood Testing Centers In Santa Barbara County, California
Quest Blood Testing Centers In Santa Clara County, California
Quest Blood Testing Centers In Santa Cruz County, California
Quest Blood Testing Centers In Shasta County, California
Quest Blood Testing Centers In Solano County, California
Quest Blood Testing Centers In Sonoma County, California
Quest Blood Testing Centers In Stanislaus County, California
Quest Blood Testing Centers In Tehama County, California
Quest Blood Testing Centers In Tulare County, California
Quest Blood Testing Centers In Tuolumne County, California
Quest Blood Testing Centers In Ventura County, California
Quest Blood Testing Centers In Yolo County, California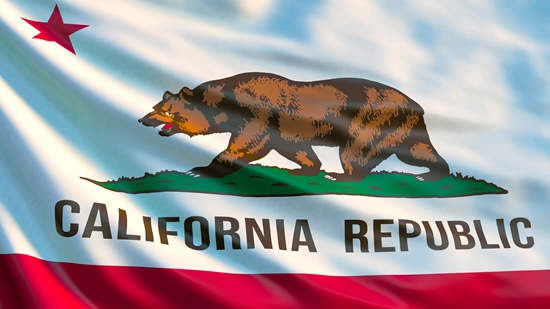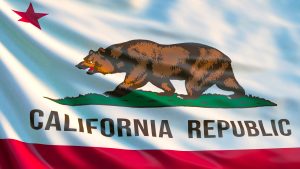 If you live in California and are looking for a California Sermorelin clinic, doctor, and prescription in the United States, we can provide you with solutions.
HGH or Growth Hormone is one of the important protein hormones directly associated with maintaining vitality and wellness with age.
It acts as a secretagogue for insulin-like growth factor one, the hormone that does the real work. Adult HGH Deficiency is uncommon in younger people but typically becomes increasingly likely with every passing year.
This is because of Age-Related Growth Hormone Decline. HGH Levels peak during puberty as part of growing taller and going through puberty, then drop to an adult baseline after puberty has ended. HGH Production remains at this baseline into the late twenties and early thirties, when it slowly starts to drop about 5% every five years.
If you are looking for Human Growth Hormone Deficiency Treatments in California, look no further! Simply call the number you see on this page to get started or fill out the patient form to set up a phone consultation! Injectable Sermorelin Acetate injections are a great way to replenish HGH levels because it stimulates the anterior of the pituitary gland to release more Growth Hormone.
California Sermorelin solutions are just a phone call away. Pick up your cell and dial our digits to speak with one of our physicians or patient advisers.
California Sermorelin Programs for Treating Falling Growth Hormone Levels in Hypopituitarism
When Growth Hormone Levels fall, this eventually leads to a state known as Hypopituitary Somatopause, when HGH Production has dropped to an extent where it begins to significantly impact health and wellness. Certain lifestyle choices and health conditions can cause these issues to occur earlier, including smoking, obesity, a sedentary lifestyle, and more.
Growth Hormone Deficiency is characterized by a wide variety of symptoms that impede human vitality because HGH is the primary modulator of cellular metabolism in the human body. Sermorelin is a really affordable and safe way to treat adult growth hormone deficiency.
California Sermorelin Acetate Treating HGH Deficiency Symptoms
In order to know if you should seek treatment from a California Sermorelin Clinic, it's important to understand the signs and symptoms of Human Growth Hormone Deficiency. The most recognizable symptoms are associated with energy levels, injury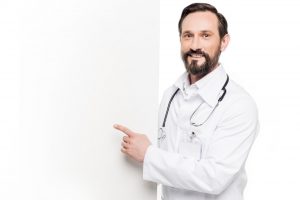 recovery, sex drive, and metabolism.
If you've experienced weight gain, fatigue, loss of strength, weakened immune system, or slow healing times, you could be dealing with HGH Deficiency. Low Growth Hormone Levels are also associated with premature aging of the skin, depression, sleep disruption, and more.
If you are interested in Prescription Sermorelin for Growth Hormone Deficiency, our experienced Hormone Doctors can help!
California Sermorelin Doctors
Our California Sermorelin Clinic is proud to serve patients all across the United States, especially the great state of California, with associated medical specialists located throughout the state in all major California cities and metropolitan areas for drawing your blood to test for HGH deficiency.
If you are interested in Sermorelin Injections, we can set you up with an appointment with one of these affiliates in order to assess your health and hormone state and whether you qualify for treatment.
We offer our California HRT Treatments to men and women 30 years of age or older that display a clinical need for treatment. Use our "contact us" form right now to reach us and then call to speak with one of our physicians or patient coordinators.
With just a simple physical, combined with a state-of-the-art Comprehensive Hormone Panel, we can get a full picture of your hormone decline state and what can be done to restore proper HGH Levels to a point associated with optimal health and vitality.
You can boost your HGH safely with Sermorelin.
California Testosterone Replacement Therapy with Sermorelin
In addition to HGH Restoration with Human Growth Hormone and the better approach, injectable Sermorelin, our California Sermorelin Hormone Clinic solutions also offers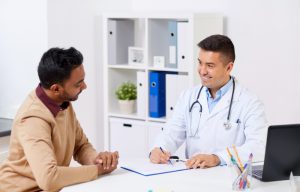 Testosterone Prescriptions for men suffering from Low-T.
We can set you up with a Testosterone Regimen designed to boost your energy, metabolism, and sexual desire and function, and our Testosterone Treatment plans can also be safely prescribed alongside Sermorelin Acetate Therapy.
Many men suffer from simultaneous Low Testosterone and idiopathic hypo HGH Deficiency. Combination Hormone Replacement Therapy amplifies the benefits of both treatments providing an even greater boost to your vitality!
Our Sermorelin clinic has heard a great deal from our patients who felt better on testosterone and sermorelin than they did with HGH and testosterone. It was an unexpected result because Sermorelin is half the price of HGH in most cases.
Information About California Sermorelin
Sermorelin is very popular in California, Texas, and Florida, in that order. California is the 2nd largest state in the continental United States, and the only bigger states by landmass are Alaska and Texas.
California is also the most highly populated state in America and many people are very appearance-conscious and concerned about their weight and image. Sermorelin has been helping many people to look and feel better. The state is well known for its multiculturalism, with high numbers of Hispanics, African Americans, Asians, and Pacific Islanders.
There are many regions in California. San Diego is the major city closest to Mexico in California, just across the border from Tijuana. San Diego has the largest Hispanic population in California. Greater Los Angeles and San Diego are two cities where Sermorelin is very popular amongst White adult men and women in their 40s, 50s, and 60s.
California Cities Where Injectable Sermorelin Acetate is Growing in Popularity
Los Angeles, the 2nd largest metro area in the United States is located in the northwest of San Diego.
Los Angeles has one of the highest African American populations in the state. San Francisco, San Jose, and Sacramento are the most important cities in Northern California, as most of the state north of Sacramento is more sparsely populated.
San Francisco is known for its large Asian population, as well as its highly liberal politics and its high-tech job market.
Major Colleges and Universities in California Where Health, Wellness and Endocrine Research is Conducted
California is well-known for its high-quality education opportunities concerning health sciences, medicine, endocrinology, hormone research, and broadly technology. There are many great public schools in California, such as the University of California-Los Angeles, UC Santa Barbara, and Cal-Berkeley.
Major private schools include Occidental College, the University of Southern California, Pomona, Cal-Tech, and Stanford. Stanford, USC, and Cal all belong to the Pac-12 Conference. Many of these Universities have conducted research into HGH, Sermorelin, and Testosterone.
California Sermorelin Injections Popular in Military Circles Across the State
Sermorelin is very popular among military professionals in California. Because of California's size and strategic importance on the West Coast, there are a number of military installations across the state.
Sermorelin is being used by numerous people in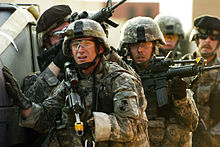 the military to restore HGH levels for those men and women of service who are experiencing a decline.
The following are some of the California military outposts: Naval Base San Diego, Vandenberg Air Force Base, Presidio of Monterey Army Base, Fort Irwin, Fort Hunter Liggett, and Camp Roberts, Edwards Air Force Base, and Beale Air Force Base.
Natural Landmarks in California and Physical Activity Among Californians
Californians are very physically active and health-conscious people, sometimes too much so outsiders claim. People who live very active lives can wear their bodies down quickly and it explains why a growing number of people in California are turning to the peptide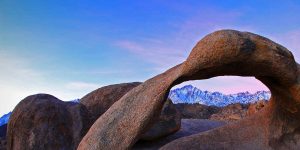 Sermorelin. California has some of the most beautiful and untamed landscapes in America.
The state is most well-known for Redwood National Forest, a protected area full of huge redwood trees, the largest trees in the entire world. California is also known for Death Valley, which has the lowest elevation in the United States and the hottest temperatures in the hemisphere during the summer.
Major national parks and forests include Joshua Tree National Park, Mojave National Preservation, Golden Gate National Recreation Area, and Yosemite National Park.
Points of Interest in California
Disneyland is the most visited attraction in California and is where millions of families go to experience the magic of Disney every year. Hollywood, California is also a hugely popular tourist destination, as it is the most starstudded city on earth, the heart of the American movie industry.
The Golden Gate Bridge is the iconic landmark of San Francisco, bridging the San Francisco Bay to join the city to Marin County and its beautiful parks and beaches. Alcatraz is also a well-known island, home to a remote, former high-security prison of the same name.
Rumors say that only one person managed to ever escape, and no one knows if he lived to tell about it.
California
Contact Us For A Fast And Professional Response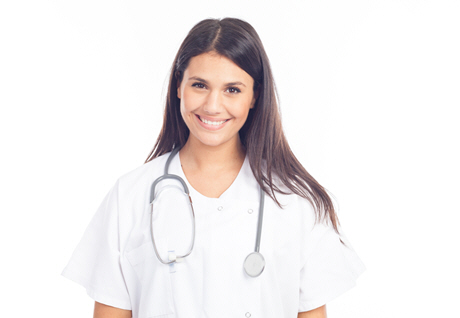 Word Count: 1469