Cambridge, Massachusetts Map Of Blood Testing Facilities

Represents a
LabCorp
blood testing facility

Represents a
Quest Diagnostics
blood testing facility
Blood Testing Centers In State
Labcorp Center
,200 Sutton St Ste 135,North Andover,MA,01845
Labcorp Center
,140 W Boylston Dr,Worcester,MA,01606
Labcorp Center
,72 Cudworth Rd,Webster,MA,01570
Labcorp Center
,966 Park St Unit B7,Stoughton,MA,02072
Labcorp Center
,1400 Centre St Ste 208 2Nd Fl,Newton Center,MA,02459
Labcorp Center
,380 Merrimack St Ste B2,Methuen,MA,01844
Labcorp Center
,6 Lexington St 2Nd Floor,Waltham,MA,02452
Labcorp Center
,123 Summer Street St 385,Worcester,MA,01608
Labcorp Center
,21 Eastern Avenue Suite G2,Worcester,MA,01605
Quest Diagnostics Center
,69 Camp Street,Hyannis,MA,02601-0000
Quest Diagnostics Center
,100 Mlk, Jr. Blvd,Worcester,MA,01608-1220
Quest Diagnostics Center
,1101 Beacon St,Brookline,MA,02446-5587
Quest Diagnostics Center
,210 Quincy Ave,Brockton,MA,02302-2864
Quest Diagnostics Center
,39 Village Square,Chelmsford,MA,01824-2743
Quest Diagnostics Center
,223 Chief Justice Cushing Hwy,Cohasset,MA,02025-1391
Quest Diagnostics Center
,62 Brown Street,Haverhill,MA,01830-6790
Quest Diagnostics Center
,350 Gifford St Ste 15-17,Falmouth,MA,02540-2918
Quest Diagnostics Center
,180-182 Endicott Street,Danvers,MA,01923-0000
Quest Diagnostics Center
,10 Commercial St,Foxboro,MA,02035-2509
Quest Diagnostics Center
,61 Lincoln St,Framingham,MA,01702-8264
Quest Diagnostics Center
,1421 Orleans Rd, Route 39 Ste S102,E. Harwich,MA,02645-2149
Quest Diagnostics Center
,319 Longwood Ave,Boston,MA,02115-5728
Quest Diagnostics Center
,923 Main Street Route 6A,Yarmouth Port,MA,02675-5100
Quest Diagnostics Center
,253 Pleasant Lake Ave,W. Harwich,MA,02645-2535
Quest Diagnostics Center
,138 Haverhill St,Andover,MA,01810-1509
Quest Diagnostics Center
,1180 Beacon St Ste 1D,Brookline,MA,02446-3885
Quest Diagnostics Center
,700 Rogers Street,Lowell,MA,01854-3571
Quest Diagnostics Center
,229 Cranberry Hwy,Orleans,MA,02653-3272
Quest Diagnostics Center
,500 Congress St Ste 1E,Quincy,MA,02169-0908
Quest Diagnostics Center
,106 Main Street,Wareham,MA,02571-2122
Quest Diagnostics Center
,79 Erdman Way,Leominster,MA,01453-0000
Quest Diagnostics Center
,22 Mill Street, Suite 107,Arlington,MA,02476-4738
Quest Diagnostics Center
,851 Main Street,S. Weymouth,MA,02190-2409
Quest Diagnostics Center
,42 Summer St,Pittsfield,MA,01201-4526
Quest Diagnostics Center
,335 Morse St, 1St Floor,Norwood,MA,02062-5034
Quest Diagnostics Center
,101 President Ave, 1St Floor,Fall River,MA,02720-2652
Quest Diagnostics Center
,57 Long Pond Rd,Plymouth,MA,02360-2670
Quest Diagnostics Center
,237 State Rd,North Dartmouth,MA,02747-2612
Quest Diagnostics Center
,340 Wood Rd, Suite 302,Braintree,MA,02184-2410
CURRENT WEATHER
Location: Cambridge
Station Name: Massachusetts
Data Date: 10-01-2020 ECT
Data Time: 15:01 ECT
Current Temp: 45'F
Min. Temp: 41'F
Max. Temp: 50'F
Humidity: 87%
Pressure: 1030 kPa
Wind Speed: 5.1 Bf
Weather: Clouds
Description: Overcast Clouds
Data Provided Via OpenWeatherMap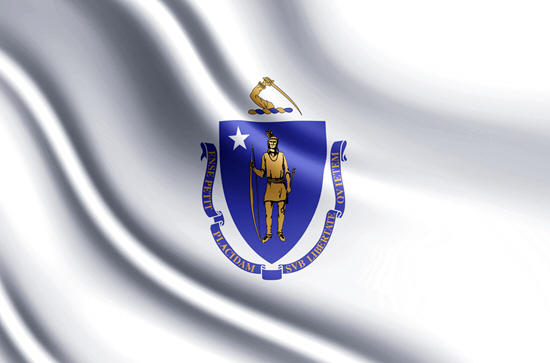 Cambridge ( KAYM-brij) is a city in Middlesex County, Massachusetts, and part of the Boston metropolitan area.
Situated directly north of Boston, across the Charles River, it was named in honor of the University of Cambridge in England, an important center of the Puritan theology embraced by the town's founders.
Harvard University, the Massachusetts Institute of Technology (MIT), Lesley University, and Hult Business School are in Cambridge, as was Radcliffe College, a college for women until it merged with Harvard on October 1, 1999.
According to the 2010 Census, the city's population was 105,162. As of July 2014, it was the fifth most populous city in the state, behind Boston, Worcester, Springfield, and Lowell. Cambridge was one of two seats of Middlesex County until the county government was abolished in Massachusetts in 1997.
Contact Us For A Fast And Professional Response
How useful was this post?
Click on a trophy to rate it!
Average rating / 5. Vote count:
Word Count: 126