Reading Time:
5
minutes
Testosterone Replacement Therapy (TRT) has proven to be incredibly effective for aging men in their quest to turn the clock back. Hypogonadism (aka Low testosterone levels or "Low-T") plays a significant role in the appearance of symptoms of aging such as:
• Chronic fatigue.
• A weakened immune system that sets the stage for the onset of many diseases, including severe afflictions.
• A loss of strength and muscle size.
• Depression.
• Trouble concentrating.
• Irritability.
• Insomnia.
• Prolonged muscle soreness after a workout due to a diminished recovery capacity.
• Erectile dysfunction (ED).
• A collapsing libido.
• And more, many more symptoms of vanishing manhood.
These developments make it easy to see why many men are exploring testosterone treatments to determine if it is right for them.
A hesitation about injections
Intramuscular injection (IM) is the standard for administering testosterone since it is easily absorbed with this method. But there are also other ways of putting the "manly
hormone" to work: testosterone patches, creams, and pellets, all of which have proven effective.
But none of these methods are as convenient as swallowing a pill. Until recently, oral testosterone administration was discouraged since there was an increased risk of liver toxicity.
However, recent experiments and alterations resulted in a new preparation method that has shown promise in creating safe and effective testosterone pills.
Here is a brief review of recent studies.
MIAMI -- Oral testosterone replacement therapy (TRT) appeared safe and effective in men with low testosterone, according to a recent study. Among nine studies that measured changes in serum total testosterone, men with testosterone deficiency who took an oral agent -- predominantly testosterone undecanoate -- saw a significant increase in total testosterone, with a mean change of 1.25 ng/mL (95% CI 0.22-2.29), according to Jake A. Miller, MD, of the University of California Irvine.
And in eight studies that uncovered adverse side effects, there was no significant change in risk in patients taking oral testosterone versus placebo, with a risk ratio of -0.03 (95% CI -0.08 to 0.03), he said at the Sexual Medicine Society of North America (SMSNA) annual meeting.
Miller stated that testosterone undecanoate was "not necessarily something that's new. I just think that, unfortunately, it [oral testosterone in general] got stigmatized very early on, as far as its use, and now we're starting to see that with the new formulation, we're challenging some of those concerns."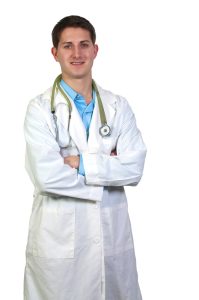 Earlier forms of oral testosterone, like methyltestosterone, increased the risk of high blood pressure, elevated liver enzymes, and prostate swelling due to its fast metabolism. Consequently, "multiple guidelines...essentially made a hard line to say 'Do not use oral testosterone for these patients, just use injection, just use gel, just use intranasal,'" since these formulations are absorbed less rapidly, Miller said.
Three forms of oral undecanoate testosterone are currently approved by Food and Drug Administration (FDA) (Tlando, Kyzatrex, and Jatenzo). These could offer an alternative for patients who can't use other ways of taking testosterone.
The nine studies that compared oral testosterone to placebo had 606 patients and spanned from 1989-2019, while the eight studies of adverse effects had 849 patients. Most of the patients were adult males with diagnosed Low-T, said Miller. The analysis excluded women and transgender patients who were taking oral testosterone since these patients usually take several forms of testosterone.
Two studies reported heightened incidences of adverse effects for both placebo and control groups, while five reported very low incidences of adverse effects for both groups. Miller said that resulted from different criteria for what was considered an adverse effect.
He said that "despite having some of this new data available, when they [guidelines] discuss oral testosterone, it's clear based on the resources that they are only reviewing the data from the 1970s population and excluding the more recent stuff. What we're hoping to achieve with our paper is to say, 'Maybe we should start to re-evaluate now the new work [data] coming out.'"
Another study of oral testosterone undecanoate (TU, Jatenzo) found it effective for men with low testosterone levels, with no evidence of liver damage. The conclusions were presented at ENDO 2021, the Endocrine Society's annual meeting.
TRT is currently available in various administration methods, such as pellets, gels, and intramuscular injections. "For many men with low testosterone levels, an oral option is preferred to avoid issues associated with other modes of administration, such as injection site pain or transference to partners and children," stated lead researcher Ronald S. Swerdloff, M.D. of the Lundquist Research Institute in Torrance, California.
"Before TU was approved, the only orally approved TST in the United States was methyl-testosterone, which was known to be associated with significant chemical-driven liver damage."
The (FDA) approved TU in March 2019, and the medication was made commercially available in February 2020.
Swerdloff presided over a safety and efficacy analysis of two years of TU oral pill administration in men with Low-T. The study was divided into two parts. The first part included men ages 18 to 75 with Low-T who were monitored for 12 months. The second study consisted of 86 men and lasted for another year.
TU maintained total testosterone levels in the standard range for two years, with safety databases similar to other testosterone products. There was no evidence of liver toxicity. There were minor but statistically significant increases in prostate-specific antigen (PSA),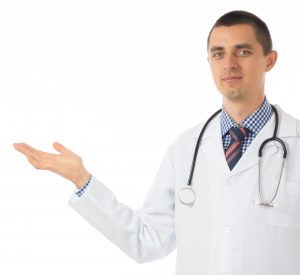 a protein manufactured by the prostate, and hematocrit (HCT), which measures red blood cell levels.
Swerdloff noted these increases are found with other forms of testosterone therapy, regardless of how it is taken.
The drug had insignificant effects on LDL "bad" cholesterol, decreasing HDL "good" cholesterol, as usual with other TRT treatments.
"Our study finds TU is an effective oral therapy for men with low testosterone levels and has a safety profile consistent with other approved testosterone products, without the drawbacks of non-oral modes of administration," Swerdloff said.
Our clinic will discuss all the various options available to you for TRT. We will cover the pros and cons of each method in detail, and our recommendations will be given based on our decades of experience in hormone replacement.
Contact us for a FREE, no-obligation discussion about the remarkable benefits of Testosterone Replacement Therapy (TRT).
References
https://www.endocrine.org/news-and-advocacy/news-room/featured-science-from-endo-2021/study-finds-oral-testosterone-therapy-undecanoate-is-effective-with-no-liver-toxicity
https://www.medpagetoday.com/meetingcoverage/smsna/101493
Contact Us For A Fast And Professional Response