Reading Time:
3
minutes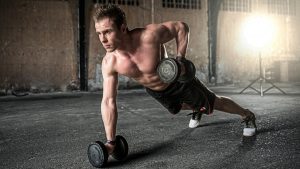 For women interested in preserving their beauty as they get older, it's important to recognize how the human body is interconnected.
When your heart is healthy, and your hormones are balanced, it will show in your skin and your posture. The following are some ways that staying active can keep you beautiful.
Exercise Improves Circulation and Hair Growth
Proper circulation is critical to health and beauty. A healthy workout routine can even improve the quality of your hair!
If you aren't getting enough exercise, you are likely inhibiting blood flow to the scalp, which denies nutrients to your hair follicles. Exercise also causes us to sweat, which helps clear hair follicles for improved growth.
Working Out Clears the Skin
Acne and other skin blemishes are super-frustrating and can even be embarrassing. While some people may require expensive creams and medications to relieve acne, a regular and vigorous exercise routine can go a long way to keeping complexion clear. Exercise is effective at clearing up acne because it inhibits the production of sebum, which is the #1 factor in acne.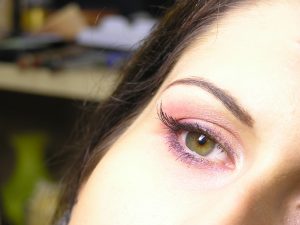 When stress levels are elevated, the body produces cortisol, which then leads to increased secretion of sebum.
Exercise leads to a reduction in both physical and psychological stress, which keeps the inflammation that causes acne in check.
Exercise Tightens Skin and Reduces Wrinkles
Exercise can even reduce the appearance of wrinkles! Skin appearance is strongly attached to activity level. If you aren't moving, you're not encouraging firmer skin.
Regular exercise keeps the outer layer of the skin thinner and smoother and helps the deep structure of the skin to thicken. When the structure of the skin is firm, it reduces the appearance of wrinkles by stretching the skin across the canvas.
Exercise also promotes skin flexibility by stimulating collagen growth, which reduces the appearance of fine lines and wrinkles.
Regular Exercise Boosts HGH Levels
Human Growth Hormone is strongly associated with smooth and supple skin. HGH is critical for optimized cellular metabolism. This increases the rate at which cells communicate, share nutrients, and go through the process of replication and revitalization.
Human Growth Hormone also promotes healthy body composition, mitigates belly-fat, and more. Remember to be careful outdoors, though! Lots of time in the sun may lead to a nice tan but has long-term negative consequences for skin health.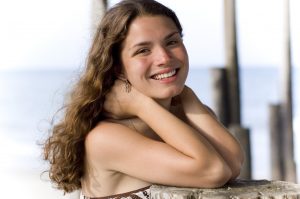 HGH Deficiency Fast-Forwards Aging
While exercise and healthy living are crucial aspects of looking good and living well, Hormone imbalance can trigger premature aging even among those that make all the right moves.
Many wellness centers and hormone clinics offer sermorelin acetate as a means to reverse the effects of human growth hormone deficiency.
Sermorelin acetate restores healthy growth hormone levels, allowing your body and mind to keep up with the harsh demands of day-to-day life.
If you are concerned regarding the effects of hormone imbalance on your health and beauty, we encourage you to contact a hormone specialist for more information.
Contact Us For A Fast And Professional Response