Florida Blood Testing Facilities

Represents a LabCorp blood testing facility


Represents a Quest Diagnostics blood testing facility
Blood Testing Centers In State: Florida
LabCorp Blood Testing Centers In Alachua County, Florida
LabCorp Blood Testing Centers In Bay County, Florida
LabCorp Blood Testing Centers In Brevard County, Florida
LabCorp Blood Testing Centers In Broward County, Florida
LabCorp Blood Testing Centers In Charlotte County, Florida
LabCorp Blood Testing Centers In Citrus County, Florida
LabCorp Blood Testing Centers In Clay County, Florida
LabCorp Blood Testing Centers In Collier County, Florida
LabCorp Blood Testing Centers In Columbia County, Florida
LabCorp Blood Testing Centers In Duval County, Florida
LabCorp Blood Testing Centers In Escambia County, Florida
LabCorp Blood Testing Centers In Flagler County, Florida
LabCorp Blood Testing Centers In Hernando County, Florida
LabCorp Blood Testing Centers In Highlands County, Florida
LabCorp Blood Testing Centers In Hillsborough County, Florida
LabCorp Blood Testing Centers In Indian River County, Florida
LabCorp Blood Testing Centers In Lake County, Florida
LabCorp Blood Testing Centers In Lee County, Florida
LabCorp Blood Testing Centers In Leon County, Florida
LabCorp Blood Testing Centers In Madison County, Florida
LabCorp Blood Testing Centers In Manatee County, Florida
LabCorp Blood Testing Centers In Marion County, Florida
LabCorp Blood Testing Centers In Martin County, Florida
LabCorp Blood Testing Centers In Miami-Dade County, Florida
LabCorp Blood Testing Centers In Nassau County, Florida
LabCorp Blood Testing Centers In Okaloosa County, Florida
LabCorp Blood Testing Centers In Okeechobee County, Florida
LabCorp Blood Testing Centers In Orange County, Florida
LabCorp Blood Testing Centers In Osceola County, Florida
LabCorp Blood Testing Centers In Palm Beach County, Florida
LabCorp Blood Testing Centers In Pasco County, Florida
LabCorp Blood Testing Centers In Pinellas County, Florida
LabCorp Blood Testing Centers In Polk County, Florida
LabCorp Blood Testing Centers In Putnam County, Florida
LabCorp Blood Testing Centers In Sarasota County, Florida
LabCorp Blood Testing Centers In Seminole County, Florida
LabCorp Blood Testing Centers In St Johns County, Florida
LabCorp Blood Testing Centers In St Lucie County, Florida
LabCorp Blood Testing Centers In Sumter County, Florida
LabCorp Blood Testing Centers In Volusia County, Florida
LabCorp Blood Testing Centers In Walton County, Florida
Quest Blood Testing Centers In Alachua County, Florida
Quest Blood Testing Centers In Bay County, Florida
Quest Blood Testing Centers In Brevard County, Florida
Quest Blood Testing Centers In Broward County, Florida
Quest Blood Testing Centers In Charlotte County, Florida
Quest Blood Testing Centers In Citrus County, Florida
Quest Blood Testing Centers In Clay County, Florida
Quest Blood Testing Centers In Columbia County, Florida
Quest Blood Testing Centers In Desoto County, Florida
Quest Blood Testing Centers In Duval County, Florida
Quest Blood Testing Centers In Escambia County, Florida
Quest Blood Testing Centers In Flagler County, Florida
Quest Blood Testing Centers In Gulf County, Florida
Quest Blood Testing Centers In Hardee County, Florida
Quest Blood Testing Centers In Hernando County, Florida
Quest Blood Testing Centers In Highlands County, Florida
Quest Blood Testing Centers In Hillsborough County, Florida
Quest Blood Testing Centers In Indian River County, Florida
Quest Blood Testing Centers In Jackson County, Florida
Quest Blood Testing Centers In Lake County, Florida
Quest Blood Testing Centers In Lee County, Florida
Quest Blood Testing Centers In Leon County, Florida
Quest Blood Testing Centers In Manatee County, Florida
Quest Blood Testing Centers In Marion County, Florida
Quest Blood Testing Centers In Martin County, Florida
Quest Blood Testing Centers In Miami-Dade County, Florida
Quest Blood Testing Centers In Nassau County, Florida
Quest Blood Testing Centers In Okaloosa County, Florida
Quest Blood Testing Centers In Okeechobee County, Florida
Quest Blood Testing Centers In Orange County, Florida
Quest Blood Testing Centers In Osceola County, Florida
Quest Blood Testing Centers In Palm Beach County, Florida
Quest Blood Testing Centers In Pasco County, Florida
Quest Blood Testing Centers In Pinellas County, Florida
Quest Blood Testing Centers In Polk County, Florida
Quest Blood Testing Centers In Putnam County, Florida
Quest Blood Testing Centers In Santa Rosa County, Florida
Quest Blood Testing Centers In Sarasota County, Florida
Quest Blood Testing Centers In Seminole County, Florida
Quest Blood Testing Centers In St Johns County, Florida
Quest Blood Testing Centers In St Lucie County, Florida
Quest Blood Testing Centers In Sumter County, Florida
Quest Blood Testing Centers In Suwannee County, Florida
Quest Blood Testing Centers In Volusia County, Florida
Quest Blood Testing Centers In Washington County, Florida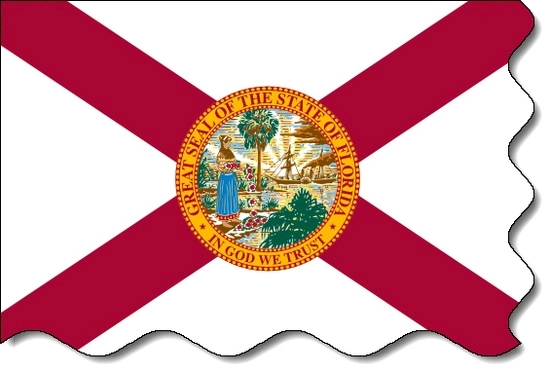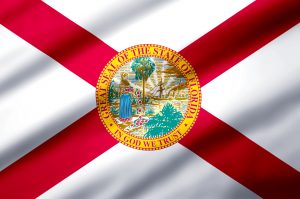 Do you live in Florida and would like to legally obtain Sermorelin injections through a reputable treatment clinic and a board-certified physician specializing in hormone replacement therapy?
You have come to the right place, we provide injectable Sermorelin programs. Are you a man or woman over the age of thirty, living in the state of Florida? In recent months or years, have you been feeling chronically "under the weather," without a good reason as to why?
Have you had your blood tested for hormone decline? Millions of people across America are having their lives affected by Hormone Deficiency and Hormone Imbalance, and most don't even realize it. Sermorelin, HGH, Testosterone, and HCG can help you treat deficiencies if a clinical necessity is present.
Florida Sermorelin Clinics
Our Licensed and Board-Certified Sermorelin Acetate Hormone Clinic specializes in diagnosing and treating Hormone Deficiency with comprehensive HRT Hormone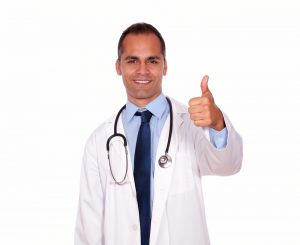 Replacement Therapy.
We combine Bio-Identical and Recombinant Hormone Treatments such as Testosterone, HGH, and Sermorelin Acetate with a program for conscientious lifestyle changes in order to restore your body to a state of hormone harmony, health, and wellness, allowing you to look healthier, feel better, and hopefully live a longer and happier life.
Looking for Sermorelin in Florida?
Are you looking for injectable Sermorelin Acetate in Florida? Our Florida Sermorelin Hormone Clinic has streamlined the entire process of hormone restoration and hormone optimization, from start to finish.
We have a strong network of affiliate Doctors and Hormone Specialists all throughout the state of Florida, and all across the United States, which helps us get to the bottom of your underlying Hormone Status.
Hormone Testing in Florida for Low Testosterone and HGH deficiency
Although our office will handle ultimate diagnosis and testing for your hormone levels through a simple blood test, we will set up an appointment with one of our blood testing affiliates, like quest diagnostics and LabCorp, in order to lay the basic foundation for our diagnostic evaluation.
They will draw a blood sample and give you a physical, and we will use the data from that doctor's appointment in order to perform a full analysis of your health and hormone levels in our state.
We will provide you with a copy of that Comprehensive Hormone Data, and explain the results in detail, as well as outline what steps that you should take to restore Hormone Balance or otherwise enhance your health. Pick up the phone and call us.
HGH replacement using injectable Sermorelin
If you'd like to know more about the Sermorelin, HGH, and Testosterone hormone replenishment services that we provide, or are interested in Hormone Restoration with combined cycles of Sermorelin Acetate, Testosterone, HGH, or other forms of HRT Therapy, fill out the form on this page or call the number that you see at the top of this page!
Florida HGH and Sermorelin Injection Prescriptions
Injecting Human Growth Hormone is great for treating low levels of IGF-1, HGH is among the most potent hormones released by the human body. Sadly, HGH, like Testosterone and some other important hormones, inevitably fall into a state of decline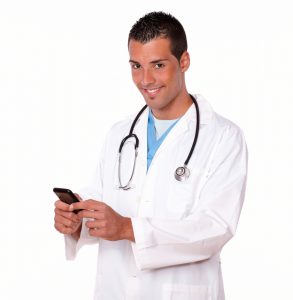 as men and women grow older, it's inevitable.
Starting at around age thirty to thirty-five, Growth Hormone Levels start to drop from a level that facilitates optimal health and vitality. Over time, this contributes to many issues that were once solely believed to be caused by aging.
HGH Deficiency is associated with a variety of symptoms that impair human wellness, including increased body fat, reduced muscle mass, reduced healing capacity, impaired immune response, saggy skin, depression, memory issues, and more.
Bio-Identical Growth Hormone Therapy can alleviate the symptoms of Somatopause, helping you get back to a healthier and happier state. Of course, Sermorelin Therapy is another option that may interest you.
Florida Sermorelin Acetate Injections for HGH Restoration – Sermorelin Clinics in Your Area
Other options are available, however, and our Florida HRT Clinic is proud to provide our patients with affordable and effective Sermorelin Injection Therapy for Growth Hormone Restoration. Sermorelin is just as effective as Prescription HGH for most patients and might be even better for long-term use.
One of the biggest benefits of Sermorelin Prescriptions is that your Hormone Doctor doesn't have to jump through hoops to get you the treatment that you deserve. HGH can only be prescribed under strict FDA guidelines, whereas our Sermorelin Physicians have the flexibility to prescribe Sermorelin Off-Label.
How Does Sermorelin Work?
Sermorelin facilitates endogenous Human Growth Hormone Secretion, while also limiting the risk of accidental overdose and encouraging the release of HGH at a more physiologically natural rate. Our Sermorelin Doctors would be happy to tell you more about how Injectable Sermorelin and HGH Compare!
Florida Low-T Evaluation and Treatment
For men, Human Growth Hormone and Testosterone Balance go hand and hand. Low-T and Somatopause share many similar characteristics, but the biggest difference is the effect that Low-T has on Sex Drive, Erectile Function, and Confidence.
Testosterone Deficiency, for a number of reasons, is becoming more and more common among American males and is occurring more rapidly than it has since the condition has been studied.
Our experienced Hormone Doctors are highly qualified at diagnosing and treating Testosterone Deficiency with Low-T Creams, Patches, and Gels, and can get you started on a program centered on your personal needs as a patient.
Information about the State of Florida
Florida is the 27th state to join the American Union, establishing statehood in the year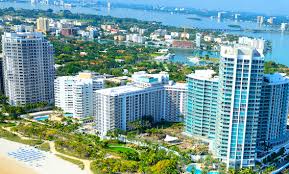 1845, though it became an American territory in 1821.
The first European settlements in Florida were established in the 16th century, the first of which was Saint Augustine, in the year 1565.
In fact, Saint Augustine is the oldest continuous European settlement that is still incorporated in the United States today. Florida has the second-longest coastline in the United States, ahead of even California, and trailing only Alaska.
For this reason, there are a number of important port cities in Florida, including Cape Canaveral, Fort Lauderdale, Fort Pierce, Jacksonville, Key West, Palmetto, Miami, and Jacksonville.
Florida is known for its beautiful beaches and subtropical climate. The Florida panhandle rarely reaches freezing temperatures, and south Florida remains warm year-round.
The Florida Keys are considered the most luxurious vacation spot in the state, but Walt Disney World is by far the most popular attraction in the state. Among the many vacation-spots in Florida are Daytona Beach, Pensacola Beach, Key West, and Palm Beach.
The most populous city in the state of Florida is Jacksonville, but the most densely populated city in the state is Miami.
Jacksonville is one of the largest cities by area in the United States, which is why it has such a high population. Miami, however, is the centerpiece of a huge patchwork of cities and suburbs which have a population of over 5 million people.
Florida Colleges and Sports Teams
Major colleges in the state of Florida include the University of Miami, the University of South Florida, the University of Central Florida, Florida State University, and the University of Florida.
Florida is home to a number of professional sports teams, located in Jacksonville, Tampa Bay, Orlando, and Miami. Florida's Basketball teams are the Miami Heat and the Orlando Magic. Florida Football teams are the Jacksonville Jaguars, Miami Dolphins, and the Tampa Bay Buccaneers.
Florida Baseball teams are the Miami Marlins and the Tampa Bay Rays. Florida colleges field a number of top tiers college sports teams, including the Florida Gators, the Florida State Seminoles, and the Miami Hurricanes, which have regular success in both college football and basketball.
Florida
Contact Us For A Fast And Professional Response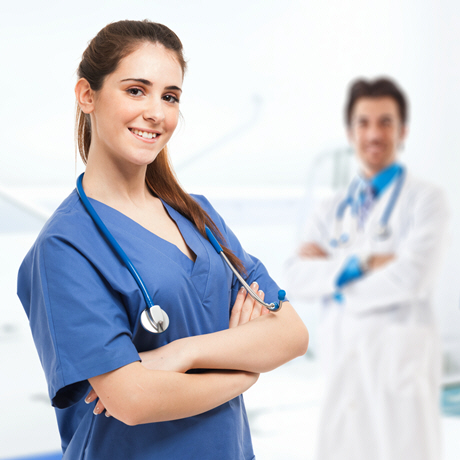 Word Count: 1273