Georgia Blood Testing Facilities

Represents a LabCorp blood testing facility


Represents a Quest Diagnostics blood testing facility
Blood Testing Centers In State: Georgia
LabCorp Blood Testing Centers In Bibb County, Georgia
LabCorp Blood Testing Centers In Bleckley County, Georgia
LabCorp Blood Testing Centers In Camden County, Georgia
LabCorp Blood Testing Centers In Carroll County, Georgia
LabCorp Blood Testing Centers In Chatham County, Georgia
LabCorp Blood Testing Centers In Cherokee County, Georgia
LabCorp Blood Testing Centers In Clarke County, Georgia
LabCorp Blood Testing Centers In Clayton County, Georgia
LabCorp Blood Testing Centers In Cobb County, Georgia
LabCorp Blood Testing Centers In Columbia County, Georgia
LabCorp Blood Testing Centers In Crisp County, Georgia
LabCorp Blood Testing Centers In Dekalb County, Georgia
LabCorp Blood Testing Centers In Dougherty County, Georgia
LabCorp Blood Testing Centers In Douglas County, Georgia
LabCorp Blood Testing Centers In Fannin County, Georgia
LabCorp Blood Testing Centers In Floyd County, Georgia
LabCorp Blood Testing Centers In Forsyth County, Georgia
LabCorp Blood Testing Centers In Fulton County, Georgia
LabCorp Blood Testing Centers In Glynn County, Georgia
LabCorp Blood Testing Centers In Gordon County, Georgia
LabCorp Blood Testing Centers In Greene County, Georgia
LabCorp Blood Testing Centers In Gwinnett County, Georgia
LabCorp Blood Testing Centers In Hall County, Georgia
LabCorp Blood Testing Centers In Henry County, Georgia
LabCorp Blood Testing Centers In Houston County, Georgia
LabCorp Blood Testing Centers In Jackson County, Georgia
LabCorp Blood Testing Centers In Jeff Davis County, Georgia
LabCorp Blood Testing Centers In Liberty County, Georgia
LabCorp Blood Testing Centers In Lowndes County, Georgia
LabCorp Blood Testing Centers In Monroe County, Georgia
LabCorp Blood Testing Centers In Muscogee County, Georgia
LabCorp Blood Testing Centers In Richmond County, Georgia
LabCorp Blood Testing Centers In Rockdale County, Georgia
LabCorp Blood Testing Centers In Screven County, Georgia
LabCorp Blood Testing Centers In Spalding County, Georgia
LabCorp Blood Testing Centers In Sumter County, Georgia
LabCorp Blood Testing Centers In Tift County, Georgia
LabCorp Blood Testing Centers In Towns County, Georgia
LabCorp Blood Testing Centers In Troup County, Georgia
LabCorp Blood Testing Centers In Upson County, Georgia
LabCorp Blood Testing Centers In Walton County, Georgia
LabCorp Blood Testing Centers In Washington County, Georgia
LabCorp Blood Testing Centers In Wilkes County, Georgia
Quest Blood Testing Centers In Bibb County, Georgia
Quest Blood Testing Centers In Bulloch County, Georgia
Quest Blood Testing Centers In Camden County, Georgia
Quest Blood Testing Centers In Chatham County, Georgia
Quest Blood Testing Centers In Clarke County, Georgia
Quest Blood Testing Centers In Cobb County, Georgia
Quest Blood Testing Centers In Coffee County, Georgia
Quest Blood Testing Centers In Dougherty County, Georgia
Quest Blood Testing Centers In Douglas County, Georgia
Quest Blood Testing Centers In Forsyth County, Georgia
Quest Blood Testing Centers In Fulton County, Georgia
Quest Blood Testing Centers In Glynn County, Georgia
Quest Blood Testing Centers In Gwinnett County, Georgia
Quest Blood Testing Centers In Henry County, Georgia
Quest Blood Testing Centers In Lowndes County, Georgia
Quest Blood Testing Centers In Muscogee County, Georgia
Quest Blood Testing Centers In Richmond County, Georgia
Quest Blood Testing Centers In Spalding County, Georgia
Quest Blood Testing Centers In Tift County, Georgia
Quest Blood Testing Centers In Toombs County, Georgia
Quest Blood Testing Centers In Ware County, Georgia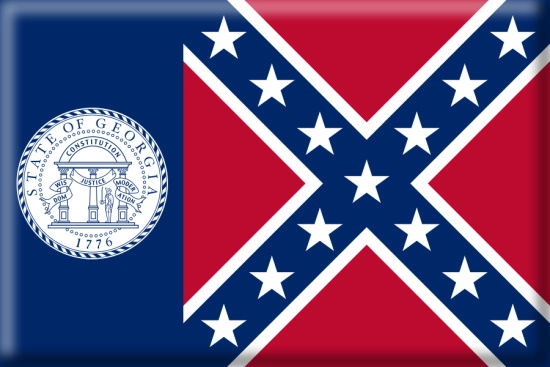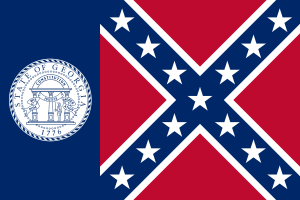 Are you looking for quality HRT Services such as Sermorelin Acetate Injections or Human Growth Hormone Therapy in the state of Georgia?
Our Licensed and Board Certified Hormone Clinic provides Hormone Treatments and Wellness Regimens to men and women over the age of thirty all across the state, from Savannah to Trenton, and from Columbus to Augusta.
HGH Deficiency is a severe medical condition which impairs health and vitality, and we can help you take the proper steps to safeguard your Hormone Balance and assist you in maximizing your lifestyle.
You can get started simply by calling us using the number on this page or by completing the contact form that you see on this page. Don't let life pass you by. We can help!
Georgia Sermorelin Doctors for the Treatment of Somatopause
Somatopause is a clinical condition defined by declining Growth Hormone Levels in correlation with aging. Healthy HGH Levels are associated with a healthy body and mind, but natural Growth Hormone Production starts to wane when we reach our late twenties and continues throughout the rest of our lifespan.
Most people don't experience significant symptoms until their forties or fifties, but individuals with at-risk lifestyles can experience these symptoms much earlier, especially if they are obese or they smoke.
Sermorelin Clinics in the State of Georgia
Because Human Growth Hormone is such a vital part of the way that the human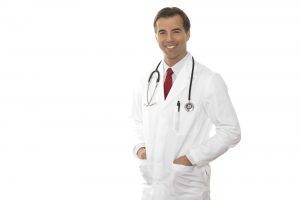 body works, HGH Deficiency has a host of symptoms that make it harder to live your life.
HGH Deficiency symptoms include weight gain (especially around the midsection), loss of strength and muscle mass, increased risk and severity of illness, depression, cognitive decline, and more.
With Georgia Sermorelin Injections, you can mitigate the symptoms of Growth Hormone Deficiency with a daily regimen of Sermorelin Acetate.
Sermorelin works by stimulating the natural production of Human Growth Hormone by the pituitary, which boosts endogenous HGH Production back into the low-normal range for an individual in their twenties.
This point maximizes the benefits while minimizing the risks of Hormone Therapy. Over six months, most patients experience significant benefits.
Combination Sermorelin and Testosterone Therapy
Men can simultaneously and safely benefit from the combination of Testosterone and Sermorelin Acetate Treatments. Both HGH and Testosterone Levels tend to follow similar rates of decline and share many symptoms.
Testosterone has a stronger impact on sex drive and libido than Human Growth Hormone, and Sermorelin alone likely won't benefit men experiencing significant sexual dysfunction. By combining treatments, it is possible to maximize the benefits of both, leading to enhanced outcomes for patients.
How Does Sermorelin Compare to Human Growth Hormone?
Many patients learn about Sermorelin when researching the benefits of HGH Therapy.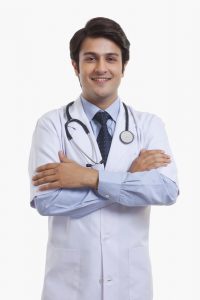 Both can boost Growth Hormone Levels, but there are some nuances regarding Sermorelin that must be understood.
Whereas HGH Injections boost Growth Hormone through the introduction of exogenous HGH, Sermorelin encourages the body to produce its own.
Sermorelin is also growing in popularity because it is less expensive than Bio-Identical HGH, mainly because it is less complex to manufacture.
Sermorelin is also popular because it has one distinct advantage over Growth Hormone.
Your Georgia HGH Specialist has the legal right to prescribe Sermorelin Acetate for off-label purposes as he or she deems necessary, whereas Human Growth Hormone is strictly controlled, making it more difficult for a Hormone Doctor to take advantage of the benefits of HGH for many patients.
Georgia Information and Facts
Georgia is one of the original American Colonies that combined to form the United States. Interestingly enough, Georgia was first established by England as a penal colony.
Because of the Smoky Mountains, the state of Georgia, and Atlanta in particular, is a vitally important economic center, connecting the economies of Florida, Texas, and New England. The largest ports on the Atlantic Coast connect directly into Atlanta.
The state of Georgia is known by two nicknames. It is known as the Empire State of the South because of its importance and notoriety in the South as compared to New York.
It is also known as the Peach State because the Peach is the state fruit, and has long been of high agricultural importance to the state.
Major Universities and Colleges in Georgia
The two most prominent universities in Georgia are the University of Georgia, located in Athens, and Georgia Tech, which is in the heart of Atlanta. Emory is another university in Atlanta, which is notable for both its quality medical school and its top-tier law school.
Other universities in Georgia include Kennesaw State, Georgia State, and Georgia Southern, Savannah State University, and Mercer University. Georgia has one highly renowned art school: the Savannah College of Art and Design.
The most robust athletic programs in Georgia are the Georgia Bulldogs and the Georgia Tech Yellowjackets, of the Southeastern Conference and the Atlantic Coast Conference, respectively.
Things to See and Do in Georgia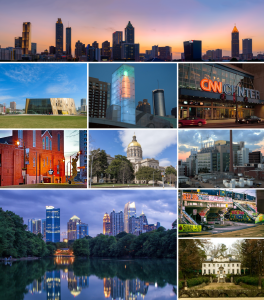 Atlanta is quickly becoming the most important metropolitan area in the Southeast, and will likely soon compete with major cities like New York, Chicago, and Los Angeles in terms of national cultural, and economic importance.
For that reason, Atlanta is home to some of Georgia's most famous sites.
Coca-Cola originated in Atlanta, and the Coca-Cola museum is a popular attraction.
There are also many quality music venues, including the Tabernacle, Gwinnett Center, the Fox Theater, and Variety Playhouse. The Georgia Aquarium is one of the most spectacular aquariums in America.
Aside from Atlanta, Savannah is another city that is popular with tourists. Savannah is a major port city and is the oldest standing major city in the state of Georgia, because of Sherman's March during the Civil War, which torched Atlanta and many other cities across the state.
Many people come to Savannah to visit the beautiful beaches nearby, most notably the beaches of Tybee Island. Augusta is another well-known city, the home of the Augusta Nationals and the Master's Tournament, one of the four Major Golf tournaments.
Reference
Contact Us For A Fast And Professional Response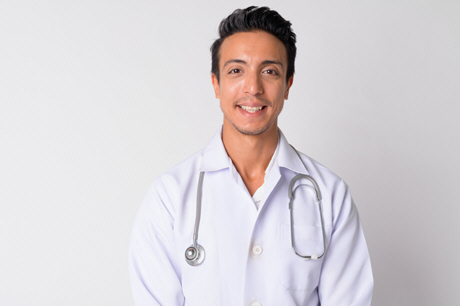 Word Count: 1007