Reading Time:
5
minutes
Malignant melanoma is a dangerous form of skin cancer, and, if allowed to spread too far, can become very vicious and deadly.
Researchers have spent their entire careers researching malignant melanoma in an attempt to improve outcomes for the patient and increase the chances that they can recover from the disease and return to a healthier life.
New evidence suggests that a particular class of medications, known as GH-RH Inhibitors, may be able to enhance the effective treatment of this form of skin cancer.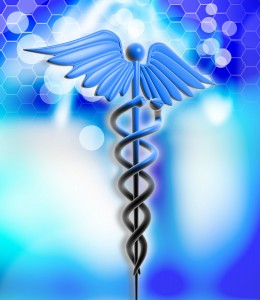 What is a GH-RH Inhibitor?
A GH-RH Inhibitor is a medication or chemical which suppresses the production of GH-RH by the Hypothalamus.
GH-RH is the precursor to Human Growth Hormone and is released to stimulate the pituitary to produce HGH for the body.
Unfortunately for patients with some types of cancer, individual cancer cells have GH-RH receptor sites and can feed off of GH-RH to grow.
As such, there is a lot of research today dedicated to exploring different potential GH-RH Inhibitors in an attempt to increase the effectiveness of current cancer treatments.
What is Malignant Melanoma?
Melanoma is a form of skin cancer that occurs when particular skin cells, known as Melanocytes, malfunction. Both men and women get melanoma with similar frequency, but the locations where these tumors develop are different.
In men, melanomas most commonly appear on the back, whereas in women, these cancers generally occur on the legs. If caught before they grow into the deeper layers of the skin, then in most cases, cancer can simply be excised.
On the other hand, if the Melanoma spreads into the deeper layers of the skin, it becomes much, much more challenging to treat, and therefore becomes much, much more dangerous. The most common treatments for Melanomas that come back or spread are radiation and chemotherapy.
Overall, the survival rate for Melanomas that are caught early is around 91%, but those not found early are much, much more dangerous.
The survival rate drops significantly if Melanoma has been allowed to spread. Although Melanoma is one of the rarer forms of skin cancer, it boasts the highest mortality rate and is responsible for 3/4s of the deaths associated with skin cancer.
Around the world, 232,000 patients were diagnosed with Melanoma last year, and 55,000 died as a result of the condition.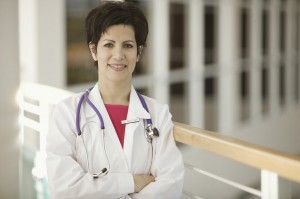 In a recent study, published in the medical journal, Cell, three different medications were used in an in vitro environment to establish their potential efficacy vs. melanoma.
Researchers used cultured lines of human melanoma and treated them with the three GH-RH Antagonists.
One of the three potential GH-RH Antagonists, known as MIA-690, was found to be highly effective at inhibiting the growth of the melanoma, and its effectiveness depended upon the dose that was administered.
MIA-690 was able to reduce the increase by 1/3rd when applied at 10M, and by 1/5th when administered at a 5M dose.
After proving that the Anti-GH-RH Treatment could work, they then used the treatment on lab rodents, which had xenografted melanoma, and the procedure was found to slow down tumor growth by more than 70% among these subjects.
Based on the results of this study, all signs show that GH-RH Antagonist treatment can likely be used effectively as a part of a Comprehensive Cancer Therapy Regimen.
What Does This Study Have to Do with HGH and GH-RH Therapy?
When considering HGH Therapy or Sermorelin Acetate Therapy, it is essential to understand exactly how these treatments work, and what the risks and drawbacks of HGH Restoration may be.
There is no evidence that Human Growth Hormone, GH-RH, or GH-RH Derivatives cause cancer, but there is evidence that these treatments can exacerbate existing cancer, which is why HGH Therapy is not intended for patients that have active cancer or a recent history of cancer.
When on HGH or Sermorelin, it is essential to keep an eye on one's health and make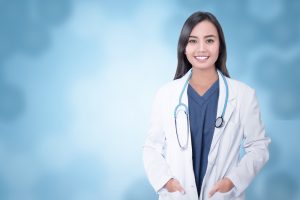 regular visits to a general practitioner.
Generally, patients are evaluated before treatment to ensure the safety of the treatment, as well as whether a patient can benefit from Sermorelin or GH-RH.
After six months of Hormone Therapy Treatment, patients return for further evaluation, in which they are examined to make sure that the treatment is working as intended with no side-effects.
HGH and Sermorelin are highly beneficial medical treatments that can help patients with HGH Deficiency restore their health and vitality.
But it is still a medical treatment, and all medical procedures have their drawbacks and benefits. Both HGH and GH-RH Antagonists have a place in medical treatment.
HGH and Sermorelin are used to preserve the benefits of enhanced cellular metabolism promoted by healthy HGH Levels, and GH-RH Antagonists will soon play a role in the treatment of medical conditions such as Melanoma, in which elevated Cellular Metabolism can be problematic.
Most cancer treatments work by starving cancer, which, in many cases, also puts a lot of negative pressure on the healthy tissues of the body as well.
The goal of cancer treatment is to target cancerous tissues as effectively as possible while having a minimal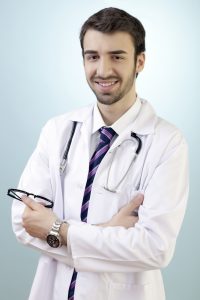 impact on healthy tissues.
Human Growth Hormone is incredibly vital for maintaining the optimal health of a patient, but in the case of cancer, HGH can become problematic, because the same cellular processes that benefit the body as a result of Human Growth Hormone also help the growth and metastasis of cancer.
So in this sense, GH-RH Antagonists work by depriving the body of the Human Growth Hormone that it needs to function at its best to preserve the health and the life of the patient.
Should This Study Turn A Patient Off to HGH Therapy?
No. This study emphasizes the importance of participating in Physician-Monitored HGH Therapy. Using HGH without the help of a medical professional can be potentially dangerous, and it is essential to be evaluated for health and any signs of cancer before starting therapy.
Reference
Synthesis and biological evaluation of antagonists of growth hormone-releasing hormone with high and protracted in vivo activities
Contact Us For A Fast And Professional Response