Glendale, Arizona Map Of Blood Testing Facilities

Represents a
LabCorp
blood testing facility

Represents a
Quest Diagnostics
blood testing facility
Blood Testing Centers In State
Labcorp Center
,2580 Hwy 95 Ste 216,Bullhead City,AZ,86442
Labcorp Center
,2241 E Fry Blvd,Sierra Vista,AZ,85635
Labcorp Center
,1950 E Southern Ave Ste 101,Tempe,AZ,85282
Labcorp Center
,1777 W Saint Marys Rd Ste 101,Tucson,AZ,85745
Labcorp Center
,698 E Wetmore Ste 350,Tucson,AZ,85718
Labcorp Center
,1240 W 24Th St.,Yuma,AZ,85364
Labcorp Center
,2401 Stockton Hill Rd Ste 3,Kingman,AZ,86401
Labcorp Center
,725 S Dobson Rd Ste 103,Chandler,AZ,85224
Labcorp Center
,3271 N Civic Center Plz Ste 9,Scottsdale,AZ,85251
Labcorp Center
,1151 S La Canada Dr Ste 101,Green Valley,AZ,85614
Labcorp Center
,3815 E Bell Rd Ste 1450,Phoenix,AZ,85032
Labcorp Center
,2082 Mesquite Ave Ste 114,Lake Havasu City,AZ,86403
Labcorp Center
,1600 S 20Th Ave,Safford,AZ,85546
Labcorp Center
,901 W Rex Allen Dr,Willcox,AZ,85643
Labcorp Center
,450 S Ocotillo Ave,Benson,AZ,85602
Labcorp Center
,101 Cole Ave,Bisbee,AZ,85603
Labcorp Center
,2174 W Oak Ave,Douglas,AZ,85607
Labcorp Center
,310 N Wilmot Rd Ste 102,Tucson,AZ,85711
Labcorp Center
,4001 E Baseline Rd Ste 201,Gilbert,AZ,85234
Labcorp Center
,19636 N 27Th Ave Ste 102,Phoenix,AZ,85027
Labcorp Center
,6118 E Brown Rd.,Mesa,AZ,85205
Labcorp Center
,1011 N Craycroft Rd Ste 201,Tucson,AZ,85711
Labcorp Center
,1400 W Valencia Rd Ste 101,Tucson,AZ,85746
Labcorp Center
,5750 W Thunderbird Rd Ste E540,Glendale,AZ,85306
Labcorp Center
,12152 N Rancho Vistoso Blvd,Oro Valley,AZ,85755
Labcorp Center
,14418 W Meeker Blvd Bldg B-104,Sun City West,AZ,85375
Labcorp Center
,8575 E Princess Dr Ste 119,Scottsdale,AZ,85255
Labcorp Center
,5171 Cub Lake Rd Ste 250,Show Low,AZ,85901
Labcorp Center
,10815 W Mcdowell Rd Ste 302,Avondale,AZ,85323
Labcorp Center
,2730 S Val Vista Dr Ste 111,Gilbert,AZ,85295
Labcorp Center
,1171 W Target Range Rd,Nogales,AZ,85621
Labcorp Center
,6952 E Broadway Rd Ste 105,Mesa,AZ,85208
Labcorp Center
,7388 North La Cholla Blvd,Tucson,AZ,85741
Labcorp Center
,1835 W Hwy 89A Ste 3,Sedona,AZ,86336
Labcorp Center
,6410 S Kings Ranch Rd Ste 3,Gold Canyon,AZ,85118
Labcorp Center
,1010 E Mcdowell Ste 201,Phoenix,AZ,85006
Labcorp Center
,9465 E Ironwood Square Dr 103,Scottsdale,AZ,85258
Labcorp Center
,115 S Candy Lane Ste B2,Cottonwood,AZ,86326
Labcorp Center
,7732 E Florentine Rd.,Prescott Valley,AZ,86314
Labcorp Center
,448 N Highway 89,Chino Valley,AZ,86323
Labcorp Center
,990 Willow Creek Rd.,Prescott,AZ,86301
Labcorp Center
,3155 Stillwater Dr Ste A,Prescott,AZ,86305
Labcorp Center
,16838 E Palisades Pkwy A-101,Fountain Hills,AZ,85268
Labcorp Center
,9250 N.3Rd St Ste 3017,Phoenix,AZ,85020
Labcorp Center
,21321 E. Ocotillo Rd 101,Queen Creek,AZ,85142
Labcorp Center
,3654 W. Anthem Way B-120,Anthem,AZ,85086
Labcorp Center
,453 E Cottonwood Ln Ste 3,Casa Grande,AZ,85222
Labcorp Center
,9139 W Thunderbird Ste 150,Peoria,AZ,85381
Labcorp Center
,13555 W Mcdowell Rd Ste 208,Goodyear,AZ,85395
Labcorp Center
,500 W Thomas Rd Ste 370,Phoenix,AZ,85013
Labcorp Center
,14973 W Bell Rd Ste 100,Surprise,AZ,85374
Labcorp Center
,1950 S Country Club Dr Ste 4,Mesa,AZ,85210
Labcorp Center
,1503 S Yale St Ste 100,Flagstaff,AZ,86001
Labcorp Center
,11551 S Fortuna Rd Ste B,Yuma,AZ,85367
Labcorp Center
,2435 S Avenue A Ste 4,Yuma,AZ,85364
Quest Diagnostics Center
,3624 W Anthem Way,Anthem,AZ,85086-0454
Quest Diagnostics Center
,1150 S Highway 92,Sierra Vista,AZ,85635-5355
Quest Diagnostics Center
,1151 S La Canada Dr,Green Valley,AZ,85614-1943
Quest Diagnostics Center
,1860 E Salk Dr,Casa Grande,AZ,85122-5591
Quest Diagnostics Center
,1773 W Saint Marys Rd,Tucson,AZ,85745-2654
Quest Diagnostics Center
,1925 W Orange Grove Rd,Tucson,AZ,85704-1150
Quest Diagnostics Center
,117 E Main St,Payson,AZ,85541-4643
Quest Diagnostics Center
,3003 Highway 95,Bullhead City,AZ,86442-7896
Quest Diagnostics Center
,3161 N Windsong Dr,Prescott Valley,AZ,86314-2213
Quest Diagnostics Center
,980 Willow Creek Rd,Prescott,AZ,86301-1616
Quest Diagnostics Center
,203 S Candy Ln,Cottonwood,AZ,86326-8107
Quest Diagnostics Center
,1848 E Innovation Park Dr,Oro Valley,AZ,85755-1963
Quest Diagnostics Center
,1100 N San Francisco St,Flagstaff,AZ,86001-3260
Quest Diagnostics Center
,1964 Mesquite Ave,Lake Havasu City,AZ,86403-5890
Quest Diagnostics Center
,6565 E Carondelet Dr,Tucson,AZ,85710-3533
Quest Diagnostics Center
,2270 S Ridgeview Dr,Yuma,AZ,85364-8866
Quest Diagnostics Center
,2450 E Show Low Lake Rd,Show Low,AZ,85901-7953
CURRENT WEATHER
Location: Glendale
Station Name: Glendale
Data Date: 10-01-2020 ECT
Data Time: 22:01 ECT
Current Temp: 52'F
Min. Temp: 46'F
Max. Temp: 57'F
Humidity: 45%
Pressure: 1022 kPa
Wind Speed: 3.1 Bf
Weather: Clear
Description: Clear Sky
Data Provided Via OpenWeatherMap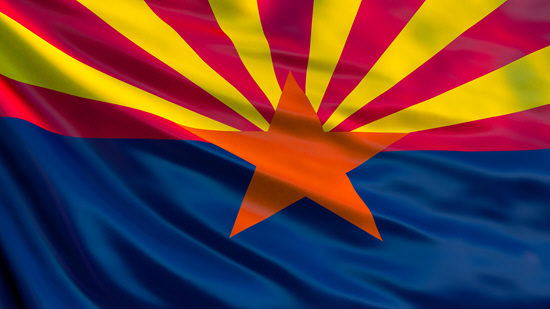 Glendale is a city in Maricopa County, Arizona, United States, located about nine miles (14 km) northwest from Downtown Phoenix. According to the 2018 U.S. Census estimates, the population of the city is 250,702.
Contact Us For A Fast And Professional Response
How useful was this post?
Click on a trophy to rate it!
Average rating / 5. Vote count:
Word Count: 32