Reading Time:
10
minutes
By Dr. Alexander Manzoni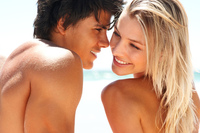 Growth Hormone Deficiency Test: How diagnosis works and why you need to get a blood test through the Florida Sermorelin Clinic.
HGH Deficiency is a significant issue that can have a substantial impact on your health and well-being. Most people don't even realize that they are suffering from HGH Deficiency, because many of the symptoms are merely mistaken for the natural aging process.
We offer the opportunity for new patients to get blood tested anywhere in the United States to determine their hormone levels. The first thing required is for you to contact us through the information request box on the right hand of the site and let us know your city, state, and zip code.
We can look up a LabCorp or Quest Diagnostics center near you and schedule an appointment based on your availability and schedule.
Every person has their own unique need for Human Growth Hormone, and some people are more sensitive to its deficiency than others.
Two requirements need to be met to qualify for Bio-Identical HGH or Sermorelin Hormone Replacement Therapy:
You must be clinically diagnosed with HGH Deficiency. This is easy to test when you get your blood drawn at one of our affiliated blood draw centers; your results will be securely and confidentially sent to us within less than seven business days. Usually, about four to five business days is the norm. If your IGF-1 levels are low, the physicians at the Florida Sermorelin Clinic may diagnose you with hypopituitarism.
You must display symptoms of Human Growth Hormone Deficiency, which are having an impact on your health and well-being. There is a whole list of symptoms associated with HGH decline, and if you are experiencing any of these symptoms, you would be a good candidate for HGH or Sermorelin injections. Most people who contact us qualify for treatment.
The Florida Sermorelin Clinic understands that HGH Decline (also known as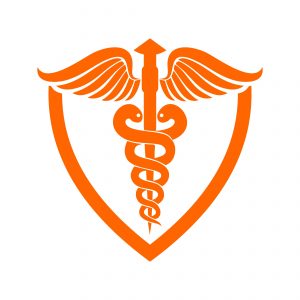 Somatopause, hypopituitarism, Adult Growth Hormone Deficiency, and Andropause) is a significant health issue for adult men and women, and our clinic specializes in Hormone Balance, Optimization, Replenishment, and Restoration.
At the Florida Sermorelin Clinic, we have the resources, experience, and logistical capabilities to provide you with a fast and accurate diagnosis, for providing the analysis necessary to give you treatment with as little hassle as possible.
We cut through the red tape and bureaucracy to help you make the whole process of determining your IGF-1 levels easy.
The rest of this article will explain how the Clinic makes something so complex, like HRT, seems so easy!
First Step: Contacting Us
Confidential Call: The first step to initiate your medical assessment for Hormone Replacement Therapy is to contact us. There are multiple ways to do this. The easiest way is just to give us a call. We have clinical professionals on hand to take any call or answer any question that you might have.
Online Confidential Contact Form: We also have a form on our website, which you can fill out, requesting your desire to seek Hormone Replacement Therapy Treatments. You only provide us with your name and phone number, and we will contact you at your earliest convenience. Make sure you give a valid phone number. Otherwise, there is no way we can contact you.
Speak with a patient advisor, nurse, or physician to answer your questions.
If you decide that you are interested in Hormone Replacement Therapy (HRT) after spending some time on our website and would like to see if you qualify for treatment, we will arrange for one of our clinical physicians to take your call and go over any previous blood work you may have had done, and talk about your familial and personal history of medical issues or concerns.
We will be your caring guide for the remainder of diagnosis and treatment, and we will provide you with personal and professional guidance and care to ensure that you get the treatment that you deserve.
We are thoughtful and conscientious when it comes to helping you determine the right dose and protocol you need in order for you to feel better again. We care very much about our new and existing patients.
Your Initial Medical Appointment
To provide you with a valid diagnosis, we will have to arrange for a somewhat routine physical. Although the Florida Sermorelin Clinic provides its services remotely, we have affiliated physicians all across the nation in all fifty states that can offer the in-person or walk-in clinic appointment necessary.
We Offer Telemedicine
If you don't want to fly down to Miami, we can offer you Telemedicine. You don't even have to go to the doctor's office! The medical evaluation is so easy that we can arrange for the doctor to visit you!
If you are too busy to make it out to the doctor's office locally, we would be more than happy to arrange for the physician to visit you at your home or office. If this is too intrusive, we can provide you with Telemedicine, which means we can speak with you over the phone.
We also have a physical clinic in Miami that you can visit. Come down to Miami and take a little vacation with our clinic -- a place you can stop by to visit and spend time with us. We would like to get to know you, talk about your health goals and tell you about our three-month and six-month Sermorelin Acetate protocols.
What to Expect During Your Medical Appointment
1. Medical History
First, our affiliated physician will hand you a medical history form, in which you will provide information pertinent to your potential medical need for Hormone Replacement Therapy. The form will also go over some mitigating circumstances, which may prevent you from qualifying for treatment. Most people are eligible for treatment, so have no fears.
2. Physical
After you fill out your medical history form, the physician will give you a routine physical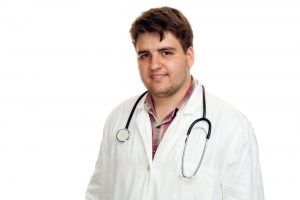 to assess your health condition. This will provide the clinic with more information regarding both your need for treatment and to look for any underlying conditions which may be causing you difficulties.
This physical will also ensure that our clinical professionals at the Florida Sermorelin Clinic prescribe you the treatment and dosage, which most effectively suits the needs and dimensions of your body. Your height, gender, weight, and age range will play an essential role in determining the proper dose you need.
3. Blood Sample Testing HGH Levels
After you fill out your medical history and undergo your physical, you will then be required to provide a blood sample. This is the most critical part of your preliminary appointment, and your blood sample will provide us with the vital information we need to offer a fully-informed diagnosis.
You see, the way that we determine your need for therapy is by measuring the levels of particular hormones circulating through the bloodstream. We do not assess your need only by measuring your HGH levels alone.
HGH is released quickly by the pituitary gland in small pulses, about thirty per day. These pulses circulate through the body in just a few minutes.
Most of the HGH circulates through the liver, where it is converted into a hormone known as Insulin-like Growth Factor-1 (IGF-1). This is the primary hormone that will give us a glimpse of your underlying HGH balance.
Although Human Growth Hormone only remains in the bloodstream for a very brief period, IGF-1 remains in circulation for a few days, meaning that by measuring your relatively constant IGF-1 levels, we can infer your underlying HGH production as a result.
After our affiliate physician draws your blood sample, your physical is complete, and we have everything that we need from you to make an informed diagnosis on your behalf. We have some of the best physicians in the nation who specialize in HGH Sermorelin and Testosterone cycles.
HGH Blood Diagnostic Testing
After your entire appointment is complete, our affiliate medical professional will mail your blood sample for evaluation.
The Florida Sermorelin Clinic uses the nationally respected laboratory testing company, LabCorp, for almost all of our blood diagnostics. Founded in 1978, LabCorp has made a name for itself with its practical, reliable medical testing, and is used by medical professionals and businesses across the country.
LabCorp will run a full hormone panel on your blood test, providing our clinical physicians an array of data with which to analyze your current medical condition and determine what it will take to give you hormone balance optimization.
After LabCorp receives your blood sample, it sends the results directly to our office in just 3 to 5 business days; Saturday and Sunday do not count toward the days. Consider a seven day turn around the worst-case scenario.
Custom Medical Analysis and Beginning Therapy
From here, our clinical staff has all of the information and diagnostic data which is needed to assess your specific needs and how long you should go on a program.
They will pore over the lab results, and combine those results with the medical information gathered through your medical history and physical, and they will provide a medical diagnosis on your behalf. Other vitamins and minerals might be necessary as part of your program.
Diagnosis and Debriefing
After all of the testing and analysis is complete, you will receive a call from your medical representative. He or she will discuss the results of your hormone plan in detail and explain how those results correlate with the information you provided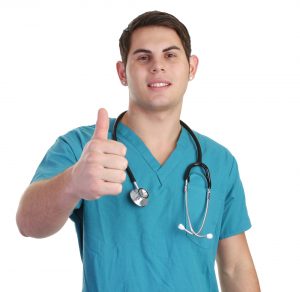 with your physical and medical history.
The physician will explain in-depth exactly where you stand from a health perspective and will answer any questions that you may have.
Discussion of Hormone Replacement Therapy Options
After your medical representative has given you your debriefing, it will then be time to start talking about treatment options.
If you do indeed qualify for Physician-Monitored Bio-Identical HGH or Sermorelin Replacement Therapy, you still have a few more options available. The most appropriate choice that you have would be regarding exactly how you wish to be treated.
In other words, our protocols, programs, and cycles require your input; we would like you to participate in designing the program based on your own goals and needs.
Most people choose HGH Injection as the central feature of their treatment, though we strongly recommend Sermorelin as the first line of action. Unlike Testosterone Replacement Therapy (shots, cream, and gel are available), Growth Hormone is only available via injection today.
HGH Shots are delivered subcutaneously daily, using an insulin needle. The needle is small, and the doses are shallow, so HGH injections are relatively painless.
The cheapest option is to use a standard needle simply, but there are also medical devices that make HGH Treatment easier, such as HGH Pens and Computerized HGH Delivery Devices.
There is even one form of an injection that uses a spring-loaded needle, which is commonly agreed to be the most painless means of delivery.
Sermorelin Acetate for HGH Deficiency
Another treatment option available is Sermorelin Acetate. HGH Injections work by directly restoring Human Growth Hormone Levels, bypassing the Pituitary Gland. Sermorelin Acetate Injections work by replacing the immediate precursor of HGH, known as Growth Hormone-Releasing Hormone, or GH-RH.
Sermorelin is a secretagogue, which means it stimulates something else, and in this case, it boosts your pituitary gland to make more HGH.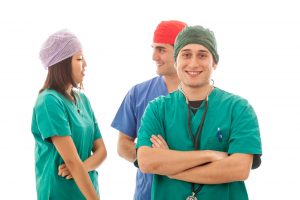 Most people with HGH Deficiency still can make their own Human Growth Hormone; their brain doesn't send the right signals to encourage efficient production from the pituitary gland.
Sermorelin Acetate stimulates the Pituitary Gland to secrete Human Growth Hormone, restoring standard HGH Balance naturally.
Sermorelin Acetate vs. Bio-Identical Human Growth Hormone
Both options are perfectly viable to restore a more youthful hormone balance, but many prefer Sermorelin Acetate because it restores HGH Production more naturally.
Because ultimately the root of HGH Deficiency (more often than not) is generally the result of an under-active Hypothalamus, Sermorelin Acetate preserves the activity of the pituitary.
Also, Bio-Feedback Mechanisms play a significant role in Sermorelin Acetate, meaning that Human Growth Hormone is only secreted on the body's own terms.
HGH is released by the pituitary in pulses, and the body still can control and stabilize HGH Production to normal levels.
The body has no effective means to modulate HGH, which is directly injected into the body, although an effective dosing regimen will significantly mitigate any risk of side-effects. This is why we always recommend a low dose cycle approach.
Hormone Replacement Therapy Delivered Straight to your Door
After deciding which treatment option you prefer, your physician will write you a prescription and send it to one of our affiliate pharmacies in the United States.
The Florida Sermorelin Clinic only works with respected and licensed U.S.A. pharmacies, and we can arrange to have your medical treatment shipped directly to your home or office. All you have to do is show ID and sign for it.
We also recognize that Human Growth Hormone and other Hormone Replacement Therapy Treatments are incredibly sensitive to both temperature and tampering, so we deliver all of our medical supplies via FedEx, and we package them securely to ensure the integrity of the medical treatments that you receive.
Our treatments are intended either to be self-administered or administered with the help of a friend or loved one. We will provide you with step-by-step instructions regarding how to safely and effectively manage your Hormone Replacement Therapy.
We have instructional videos that make it so easy to do that you could do it blindfolded. We also have patient advisors who will go through the steps with you on the phone in a slow, methodical manner.
It's That Easy!
At this point, you have everything that you need to start experiencing the benefits of HGH or Sermorelin replacement therapy all for yourself! If you ever have any questions about your treatment, your Personal Representative will be available to answer them and make sure that treatment is going well.
If you ever have any issues with your program, we can lower the doses, but we generally start the programs low and taper up when needed.
Every 12 to 24 weeks, you will need to undergo a blood test to evaluate the results of your treatment. Based on your results or your experience of side-effects, we can adjust the dose at needed intervals.
Supplementary Services
In addition to providing you with Hormone Replacement Therapy (HRT), we also offer services that are designed to maximize the benefits of your treatment. We offer nutrition and dietary advice intended to help you maintain a healthy weight, and we also provide fitness plans which encourage you to increase your activity level to reshape your body!
We have injectable vitamins and amino acids to supplement your program, making it well rounded.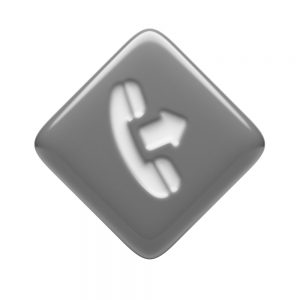 At the Florida Sermorelin Clinic, we realize that although replenishing vital hormones a fantastic means to improve your life, help you feel better, and improve your chances of getting in shape, the benefits are amplified when combined with a holistic approach which increases your activity level and your nutritional awareness.
If you are interested in hormone therapy with HGH, Testosterone or Sermorelin Acetate injections, or any of the other treatment options that we offer, including HCG diet, we encourage you to give us a call!
Reference
The World's Leading Health Care Diagnostics Company
Contact Us For A Fast And Professional Response