Reading Time:
3
minutes
Chronic pain is a major problem that impacts the lives of millions of men and women. While it becomes more likely as we get older, issues like back pain can be a significant problem even for people in their thirties (or younger!). Several issues lead to back pain, including ankylosing spondylitis, osteoarthritis, herniated disc, and several autoimmune disorders.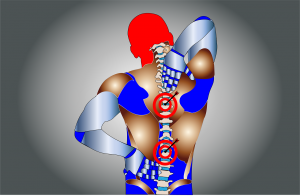 Back pain is usually treated using NSAIDs (non-steroidal anti-inflammatory drugs). While ibuprofen and similar medications provide relief, they also lead to problematic symptoms such as gastric perforation and ulcers when relied on for too long (among other risks). For that reason, NSAIDS can only be used as a short-term solution.
These unfortunate side-effects have led to a wide range of attempts for safe and effective back pain treatment. A few examples are DMARDs, monoclonal antibodies, and glucocorticoids. There has yet to be an applicable treatment that combines long-term effectiveness and minimal side-effects, however.
Human Growth Hormone and Testosterone for Lower Back Pain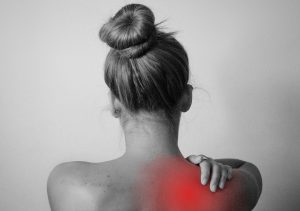 Because of these issues regarding effective treatment, researchers have increasingly investigated the use of Hormone Therapy for back pain relief. As both HGH and Testosterone play important roles in bones/structural function, there is great interest in the potential benefits of HRT Treatment with Testosterone and Growth Hormone.
A recent study has shown that Combination HRT with HGH and Testosterone offers significant relief from back pain. While the study was of medium-scale, the results are promising. Hormone treatments were combined with physical therapy to maximize the results. This therapy involved pain reduction, mobility, endurance, skeletal control, and strength training. Patients were assessed via a combination of self-report and functional ability.
Combination Hormone Therapy Back Pain Study Methodology
Sixty patients were recruited from a hospital, all of which reported lower back pain. Patients were treated for a year and were assessed from the day they received their initial hormone injection. All patients opted into treatment, and none suffered from radiculopathies that culminated in back pain. Patients received an average of between 4 and 5 shots of HGH/Testosterone consecutively with 2-4 week intervals.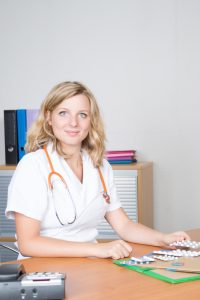 Patients went through physical therapy as a part of the experiment. A chiropractor taught beneficial exercises and engaged in joint manipulation. After the first injection, patients were evaluated at 1/3/6/12 months.
Hormone Therapy Back Pain Study Results
All patients that went through the full set of Physical/Hormone Therapy felt great relief from back pain after one year of treatment. 41% of patients experience 50%+ disability alleviation via Oswestry Disability Index. This study produced no profound side-effects and provided benefits to patients at minimal risk. Future studies will investigate the potential of these results with a larger group of candidates over a longer timeframe to ensure the safety and effectiveness of Testosterone and HGH for pain relief.
Contact Us For A Fast And Professional Response