While Human Growth Hormone Deficiency is common for both sexes, men are more likely to seek out Board-Certified HGH and Sermorelin Therapy Programs than women.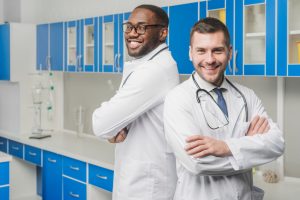 That's unfortunate because women can see the same benefits from HGH Restoration as men can.
Human Growth Hormone is essential to both feminine and masculine health, and HGH Deficiency depletes the vitality and quality of life of both men and women in similar ways!
In fact, women produce higher levels of Growth Hormone naturally than their male counterparts.
It also appears that there is a positive correlation between HGH Levels and Estrogen Levels. This means that women that have healthy Growth Hormone Levels are more likely to experience Estrogen Balance and vice versa.
Human Growth Hormone is a vital metabolic powerhouse, and maintaining optimal HGH Levels is essential for keeping the body operating at maximum functional capacity.
Even if you don't yet qualify for prescription Growth Hormone Therapy or Sermorelin Acetate for Somatopause, there are still things that you can do to keep your HGH Production going strong!
If you are a woman, thirty or older, and you are interested in the fantastic benefits of the Hormone Replacement Therapy Programs that we provide, our friendly and knowledgeable HRT Specialists are only a phone call away!
Women Make More Human Growth Hormone, But Much Less Testosterone
While HGH does have some definite benefits when it comes to muscle mass, energy level, and strength, Human Growth Hormone facilitates power much less than Testosterone, which is why women are not as strong as men in spite of their flush HGH Levels.
While Human Growth Hormone doesn't lead to enormous gains for women, its absence does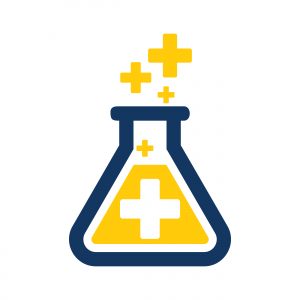 have a severe impact on energy, lean muscle, and force.
Menopause leads to a combination of declining HGH Levels and Estrogen Levels that contributes both to weight gain and loss of strength.
Both HGH and Estrogen also help women keep healthy hair, sharp nails, and smoother skin.
Our Fully-Licensed American HRT Clinic offers Comprehensive Hormone Therapy Programs designed to give you the best possible results!
Are You Suffering from HGH Deficiency?
The only practical way to accurately diagnose Human Growth Hormone Deficiency is with a blood test.
We understand that Menopause is a period of excessive hormone imbalance among women, so our tests not only determine your HGH Levels but various levels of hormones associated with feminine health and function, such as Estrogen.
While Menopause can lead to issues such as irritability, hot flashes, and low libido, HGH Deficiency leads to many other symptoms, which further diminish wellness.
The following are some of the many symptoms associated with Somatopause and Growth Hormone Deficiency:
Slowed Metabolism
Fatigue
Loss of Strength
Depression
Weakened Immune System
Slower Recovery from Accident and Injury
Thinning Hair
Sagging Skin
As you can see, Growth Hormone Deficiency shares symptoms with various other health conditions. That's why preliminary blood testing is so absolutely necessary.
We need to determine that HGH Deficiency is the actual cause of your health woes so that you can get the right treatment for your health issues.
Our clinic also offers various other HRT Treatments, such as Thyroid Hormone Injections and Estrogen Therapy, which can also provide the relief that you've been looking for. Of course, we also offer Bio-Identical Testosterone for Men.
Three Ways for Women to Naturally Elevate Growth Hormone Production!
Sleep to Increase HGH Levels
Human Growth Hormone is produced in its highest quantities while we sleep. That's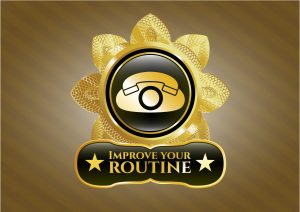 because HGH plays a significant role in the healing and rejuvenating aspects of our quiet hours.
Try your best to get 7-9 hours of uninterrupted sleep each night. Minimize disturbances and light sources to maximize deep sleep.
Sleep disorders such as Sleep Apnea and Insomnia play a substantial role in Hormone Imbalance. Reach out to a sleep specialist if you feel that these conditions may be impairing your ability to get deep, restful sleep.
Intermittent Fasting to Boost Human Growth Hormone Production
Another strategy that has been shown to enhance Growth Hormone Levels is Intermittent Fasting.
By only eating during a limited portion of the day — say, 12 hours — you can train your body to utilize Human Growth Hormone more easily. The body is used to switching back and forth between using outside nutrition and stored energy to fuel the body throughout the day.
If you overeat, too often, this can disrupt your body's ability to extract stored energy and cause you to put on the pounds. If you're interested in enhancing your HGH Levels and losing weight, consider adopting an intermittent fasting regimen.
Exercise More to Boost HGH Levels
High Intensity-Interval Training and Weight Training are both excellent ways to encourage the increased secretion of Human Growth Hormone.
The body secretes HGH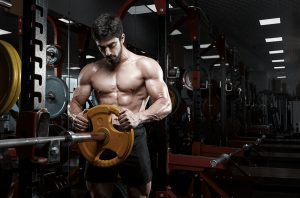 in response to physical activity, both to increase available energy for action and to recover and heal from injury.
High Intensity-Interval Training maximizes HGH Production from exercise by pushing your body to the limit for 60-90 seconds at a time.
This encourages your body to access emergency calories locked in your fat cells. Also, weight training large muscles and muscle groups helps balance and boost Growth Hormone secretion, because these muscles have the most surface area and require the most work for your body to repair and build!
Reference
Hormones and the Endocrine System
Contact Us For A Fast And Professional Response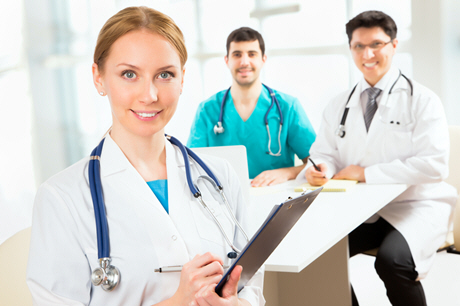 Word Count: 896