Reading Time:
3
minutes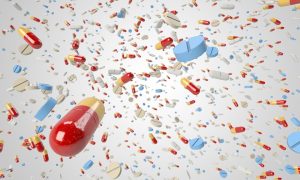 Recent years have brought about rapid enhancements in the science of Low-T and Testosterone Therapy. Not long ago, Oral Testosterone simply wasn't a viable option for patients. The original form of Testosterone Pill was too dangerous and damaging to the liver. That's why Testosterone Injections quickly came to the forefront of quality care. In the 1990s, Testosterone Patches and Gels became more widely available, giving patients more control over their Low-T Treatment. Still, there was no safe pill available for prescription.
After decades without a quality Oral Testosterone option on the market, this year has brought three new Testosterone Pills available for patients, all with safety profiles rivaling other common forms of Testosterone Therapy available today. Earlier this year, Jatenzo and Tlando were approved for prescription in the United States. In early August, a third pill achieved FDA Approval: Kyzatrex. Kyzatrex is a pharmaceutical innovation of Marius Pharmaceuticals.
Kyzatrex the Result of Years of Research and Ingenuity
Marius Pharmaceuticals is a company that was formed with the specific vision to create a safe and effective Oral Testosterone formulation. This journey took more than a decade but has finally reached fruition. The professionals at Marius understand that Testosterone is critically important to men's health. They believe that the lack of widespread understanding of the critical importance of Testosterone beyond just sexual health has prevented men (and women!) from getting potentially life-changing Testosterone Therapy.
Kyzatrex is intended for adult males that have been clinically diagnosed with Testosterone Deficiency. While Kyzatrex is not currently approved for males under 18, it may be available for youth hypogonadism in the future. Like Tlando and Jatenzo, Kyzatrex is a proprietary formulation of Testosterone Undecanoate. Kyzatrex is currently available in three strengths: 100 mg, 150 mg, and 200 mg. This dosage range is designed to help men reach a specific healthy threshold for Normal Testosterone between 222 ng/dL and 800 ng/dL.
Kyzatrex Effectiveness and Safety Profile
Before any new medication comes to market, it has to pass multiple phases of vigorous testing to ensure that it not only provides therapeutic value but that it does so without endangering the patient. Phase Three Clinical Trial for Kyzatrex showed that it performed exceedingly well at its intended function and had a low incidence of side effects. Among men with Low-T that took Kyzatrex, 88% ended a 90-day trial period with healthy Testosterone Levels and no side effects. High blood pressure was the highest incidence of any single reaction, affecting 2.6% of participants. Unlike old-school Methyltestosterone, men can take Kyzatrex without putting their liver at risk.
Marius Pharmaceuticals Interested in the Future of Testosterone
Marius Pharmaceuticals advocates for further research into the benefits of Testosterone. While Testosterone is currently prescribed as a means of relief from Low Libido and fatigue, there are several promising ways that Bio-Identical Testosterone could change lives all over the world. In recent years, studies have shown with increasing clarity that Low Testosterone is a component of both Obesity and Type-2 Diabetes. It's critical to clarify how Low-T makes men more likely to be overweight and diabetic.
Furthermore, there is promising research that shows that Testosterone Therapy may help men improve Hormone Balance in ways that help men lose weight, improve insulin resistance, strengthen cardiovascular health, fight inflammation, and improve mood/cognition. In the not-so-distant future, we may even begin to see women formally approved for Low-Dose Testosterone Therapy.
Interested in Kyzatrex? Our HRT Clinic Can Help!
If you'd like to get advice about the options available to you as a patient with Low Testosterone, our Licensed Hormone Specialists can give you more information about how Hormone Therapy can help change your life! If our preliminary evaluation reveals a diagnosis of Testosterone Deficiency, we will work with you to develop a healthcare plan to help you overcome Low-T and get to feeling like a new person!
Contact Us For A Fast And Professional Response