Lafayette, Louisiana Map Of Blood Testing Facilities

Represents a
LabCorp
blood testing facility

Represents a
Quest Diagnostics
blood testing facility
Blood Testing Centers In State
Labcorp Center
,4906 Ambassador Caffery C-1,Lafayette,LA,70508
Labcorp Center
,2920 Knight St Ste 108,Shreveport,LA,71105
Labcorp Center
,120 Meadowcrest St,Gretna,LA,70056
Labcorp Center
,700 Gause Blvd Ste 102,Slidell,LA,70458
Labcorp Center
,1501 Hospital Ave,Franklin,LA,70538
Labcorp Center
,826 School Street,Houma,LA,70360
Labcorp Center
,1000 Parkview Drive Suite 24,New Iberia,LA,70560
Labcorp Center
,4330 Loveland St Suite C,Metairie,LA,70006
Labcorp Center
,4520 Wichers Dr Ste 103,Marrero,LA,70072
Labcorp Center
,11441 Industriplex Blvd Ste 140,Baton Rouge,LA,70809
Labcorp Center
,109 Circle Dr,West Monroe,LA,71291
Labcorp Center
,4407 Nelson Rd,Lake Charles,LA,70605
Labcorp Center
,71380 Highway 21 Ste 102,Covington,LA,70433
Labcorp Center
,1716 Saint Charles Ave,New Orleans,LA,70130
Labcorp Center
,217 La Rue France,Lafayette,LA,70508
Labcorp Center
,1124 S. Burnside Rd A-100,Gonzales,LA,70737
Labcorp Center
,3555 Loyola Dr Suite C,Kenner,LA,70065
Labcorp Center
,1109 C M Fagan Drive Suite J,Hammond,LA,70403
Labcorp Center
,105 Medical Center Drive 102A,Slidell,LA,70461
Labcorp Center
,7922 Summa Ave. Ste. A-2,Baton Rouge,LA,70809
Labcorp Center
,1740 N Causeway Blvd,Mandeville,LA,70471
Quest Diagnostics Center
,4770 S I 10 Service Road West,Metairie,LA,70001-1215
Quest Diagnostics Center
,6600 Franklin Ave,New Orleans,LA,70122-5715
Quest Diagnostics Center
,4244 Highway 22,Mandeville,LA,70471-1281
Quest Diagnostics Center
,1445 South Morrison Boulevard,Hammond,LA,70403-5705
Quest Diagnostics Center
,501 Rue De Sante,La Place,LA,70068-5404
Quest Diagnostics Center
,200 W Esplanade Ave,Kenner,LA,70065-2489
Quest Diagnostics Center
,4700 Wichers Dr,Marrero,LA,70072-3023
Quest Diagnostics Center
,5000 Ambassador Caffery,Lafayette,LA,70508-6984
Quest Diagnostics Center
,820 Jordan,Shreveport,LA,71101-4519
Quest Diagnostics Center
,2040 Gause Blvd E,Slidell,LA,70461-5453
Quest Diagnostics Center
,2600 Belle Chasse Hwy,Terrytown,LA,70056-7156
Quest Diagnostics Center
,3525 Prytania Street,New Orleans,LA,70115-3500
Quest Diagnostics Center
,1826 Martin Luther King Blvd,Houma,LA,70360-2499
Quest Diagnostics Center
,706 W 15Th Ave,Covington,LA,70433-2416
Quest Diagnostics Center
,3908 Veterans Memorial Blvd,Metairie,LA,70002-5641
Quest Diagnostics Center
,7731 Perkins Road,Baton Rouge,LA,70810-1080
CURRENT WEATHER
Location: Lafayette
Station Name: Lafayette
Data Date: 10-01-2020 ECT
Data Time: 15:01 ECT
Current Temp: 75'F
Min. Temp: 75'F
Max. Temp: 75'F
Humidity: 78%
Pressure: 1015 kPa
Wind Speed: 7.2 Bf
Weather: Clouds
Description: Overcast Clouds
Data Provided Via OpenWeatherMap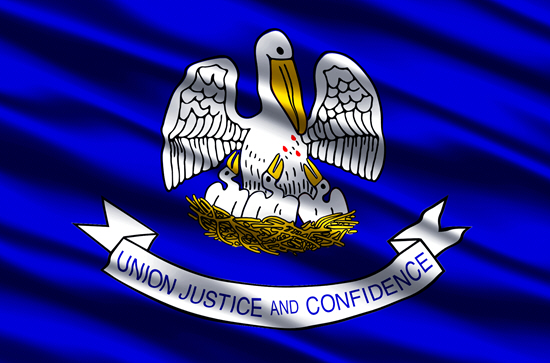 Lafayette (, French: [lafaj?t]) is a city in and the parish seat of Lafayette Parish, Louisiana, located along the Vermilion River in the southwestern part of the state. The city of Lafayette is the fourth-largest in the state, with a population of 126,143 according to 2018 U.S. Census estimates. It is the principal city of the Lafayette, Louisiana Metropolitan Statistical Area, with a 2015 estimated population of 490,488. The larger trade area or Combined Statistical Area of Lafayette-Opelousas-Morgan City CSA was 627,146 in 2015.
Its nickname is The Hub City.
Contact Us For A Fast And Professional Response
How useful was this post?
Click on a trophy to rate it!
Average rating / 5. Vote count:
Word Count: 85