Reading Time:
3
minutes
Over the last few decades, the ubiquity of plastics has greatly concerned medical researchers and environmentalists. Our increasing knowledge of the effects of microplastics is a leading cause of this concern.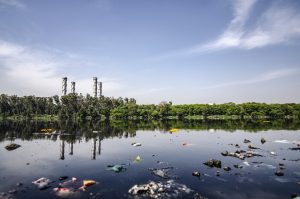 These microscopic plastic particles are problematic on their own, and plastic products also often leak physiologically harmful chemicals known as Endocrine-Disrupting Chemicals.
The International Pollutants Elimination Network (IPEN) and the Endocrine Society recently published an important report regarding the body of knowledge regarding EDCs as it is understood today.
The name of the study is Plastics, EDCs, and Health. This survey of the scientific record displays in great detail the harmful and dangerous effects that plastic-based EDCs are having on human beings all over the world.
What Are EDCs?
Any chemical that has the ability to disrupt Hormone Production and Balance is referred to as an Endocrine-Disrupting Chemical. In ample volumes, EDCs can have significant effects on human health and development.
Fetuses are particularly susceptible to EDCs, as are children, though the chemicals can still have a major impact on adult physiological function.
Plastics are infused with myriad additives to change the way that they behave and can be used. While there are well over a thousand Endocrine Disrupting Chemicals recognized at this time, the following is a brief list of some of the most well-known EDCs:
Dioxins

PFAS

Phthalates

Flame Retardants

Bisphenol A

Cadmium

Lead

UV-Stabilizers

Solvents

Colorants

Antimicrobials
Plastics that contain Endocrine Disruptors are everywhere, and you're exposed to them every day in some form. EDCs are used heavily to produce cosmetics, vehicles, textiles, electronic equipment, furniture, leisure equipment, toys, healthcare products, kitchenware, construction, and packaging. They are also heavily used in the commercial production and preservation of grocery items.
Comprehensive Report Details the Environmental and Health Threats of EDCs
To date, 144 chemical groups have been identified as frequently used Endocrine Disrupting Chemicals. EDC exposure can occur from the manufacture of the product to its disposal.
These risks are also present during the personal or commercial use of these products. Practically everyone has been exposed to EDCs and has at least trace amounts present in the body.
The chemicals used in the manufacture and production of plastics are dangerous even after the plastics are out of use. While efforts are made to make products safe for human use, certain conditions can unlock the harmful additives contained within plastics. This is why many kitchen products aren't microwave- or dishwasher-safe, for example.
These chemicals can also leech out of the product and into the environment, introducing EDCs to sediment and groundwater. Even Bioplastics frequently contain Endocrine Disrupting Chemicals, as similar processes are used in the manufacture of these products.
EDCs can also have significant genetic effects, meaning that chemical exposure today can affect future generations.
International Efforts Required to Stem the Threat of Endocrine Disrupting Chemicals
The authors of the study, headed by Dr. Jodi Flaws, believe that immediate and extensive actions are required to limit the risks associated with EDCs to protect the environment and the health of people throughout the world.
Global leaders must come together to recognize the widespread threats associated with these chemicals. The Stockholm Convention is the primary mechanism to disseminate new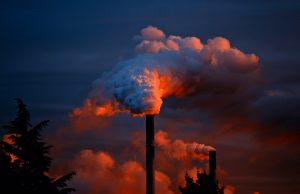 international guidelines regarding the use and control of dangerous substances.
The use of plastics globally is inevitably going to increase dramatically in the coming decades. Any efforts to make plastics safer through changes in the use of EDCs will have significantly beneficial effects down the road.
Contact Us For A Fast And Professional Response