Reading Time:
3
minutes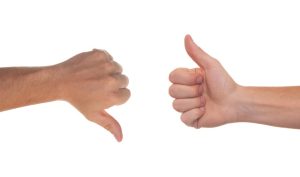 While Testosterone Therapy can provide excellent benefits to men struggling with the effects of Low-T, you should take the time to consider whether you're ready for Testosterone. Some men decide to start taking Testosterone at a younger age, while others put off Bio-Identical Testosterone until it's the last available option to restore Hormone Balance. The downsides of starting Testosterone early aren't devastating, but there are a few reasons why you may want to hold off for a few years.

Model Talks Ins and Outs of Testosterone
Weston Bouchard is a model, photographer, and fashion designer that lives in California. He's 41 years old and is in excellent shape for his age—he has to be with his career. Though you may not realize it. Weston has a history of Testosterone Deficiency that had consequences for him in the past. He was struggling with low energy, and he'd hit a ceiling with his workouts. He turned to Testosterone Therapy to regain his verve and improve his strength. He was diagnosed with Low-T early and chose to get a prescription for Testosterone.
Weston reports that Testosterone provided several benefits—it balanced his mood and boosted his sex drive while it improved his gym results and increased his muscle mass. In spite of these benefits, there are a few reasons why Bouchard wishes that he'd held off a bit longer before starting Testosterone. He still believes in the benefits of Testosterone and is happy with his results, but he personally would wait a few more years if he had it to do over again.

Good Reasons to Consider Testosterone
Mr. Bouchard started taking Testosterone a few years ago, in 2019. During his twenties and thirties, he was at the pinnacle of fitness, but he had to put his health regimen on hold resulting from an injury. When men get older, it gets harder to build back lost muscle, and he was experiencing that misfortune firsthand. Compared to his picture on the cover of Men's Health magazine, Weston could tell he'd lost something that he was no longer sure that he could get back. He spent months at the gym trying to get back to his prime shape before realizing that his Testosterone Levels were incredibly low.
That wasn't the only problem that Weston was experiencing. In addition to his workout woes, he was also struggling with brain fog, depression, and fatigue. Upon getting a blood test, he found that his Serum Testosterone had dropped by half, down to 500 ng/dl down from 1100 ng/dl. While the most widely accepted metric for Testosterone Deficiency is below 300 ng/dl, precipitous drops in Testosterone can also bring about clinically symptomatic Low-T. Some health experts believe it may be more important to monitor how Testosterone Levels change from baseline than it is to consider the number in isolation.
Finding the Right Testosterone Regimen
Based on his symptoms and his measured Testosterone, he chose to start taking Hormone Therapy. He began with two injections per week, combined with HCG and DHEA injections. He found the results from intramuscular injections lacking, so he switched to subcutaneous Testosterone shots, after which he began to notice serious benefits. He felt relief from his mild but chronic depression and was finally building more muscle mass. He also experienced stronger libido.
Along with these benefits, Bouchard did note some personal drawbacks. For example, his hormone regimen led to thinning hair, smaller testicles, and a bit of fluid retention. Also, he found that his improved mood was paired with a slight loss of emotional responsiveness. This combination, paired with the expenses associated with HRT diagnosis and treatment, led him to the conclusion that he should have waited until he was closer to fifty before turning to Hormone Replacement Therapy with Testosterone.
Every man has to make his own decision when it comes to Testosterone. For you, the benefits may outweigh the drawbacks in your thirties or forties. Other men may want to wait until their fifties to start Testosterone. In any case, it's never too early to make an appointment with a qualified men's health professional!
Contact Us For A Fast And Professional Response