Reading Time:
4
minutes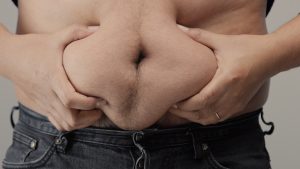 Most people don't realize it, but Human Growth Hormone remains incredibly important to optimal health throughout a person's life.
HGH maintains your mojo at the cellular level, encouraging rejuvenation and metabolism.
While most people understand the importance of Human Growth Hormone During development, awareness of the risks of adult HGH Deficiency is less common.
There are a number of treatments that can alleviate the effects of Somatopause (a medical term relating to the period in a person's life where declining HGH Levels become symptomatic).
Bio-Identical Growth Hormone Therapy is the most widely known, but there are other excellent choices available for patients impacted by the effects of Hypopituitarism. Tesamorelin is one of the most effective tools at our disposal for effective relief from Growth Hormone Deficiency.
Tesamorelin Bolster's Pituitary Secretion of Natural Growth Hormone
While HGH Injections remain the most popular treatment for waning Growth Hormone Production, other options provide similar results at a more affordable cost. Tesamorelin is a potent alternative to Growth Hormone Therapy that is quite appealing to many patients.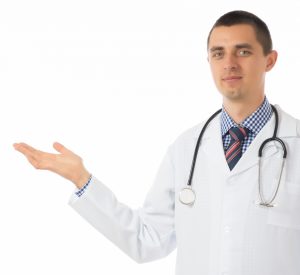 Most folks retain the ability to produce ample Growth Hormone throughout their lifespan.
While the Pituitary is perfectly capable of producing the HGH that the human body needs to sustain itself optimally, Growth Hormone Levels still fall in relationship to age, beginning around thirty.
As we get older, various factors amplify and lead to reduced signaling for Growth Hormone secretion from the Hypothalamus to the Pituitary. Specifically, the Hypothamalus initiates HGH production by releasing GH-RH, or Growth Hormone-Releasing Hormone, to activate the Anterior Pituitary.
Tesamorelin has the same active amino acid structure as GH-RH and was designed to emulate the naturally occurring hormone's effects perfectly. The treatment is injected via a subcutaneous shot, just like Bio-Identical HGH and Insulin. The jab is almost entirely painless and very easy to deliver, just beneath the deepest layers of the skin.
Tesamorelin is available for the long-term maintenance of healthy HGH Levels and is also commonly used as an intermediary therapy to help patients eliminate troublesome belly fat.
Improve Your Health and Vitality With Tesamorelin
For patients with Adult-Onset HGH Deficiency, Tesamorelin can provide excellent results that are quite similar to Human Growth Hormone Therapy. Tesamorelin has been used for many years to combat the effects of AIDS-related wasting.
Tesamorelin counteracts the dangerous impact that AIDS has on Body Composition, helping to retain muscle mass and avoid the buildup of fat around the hips and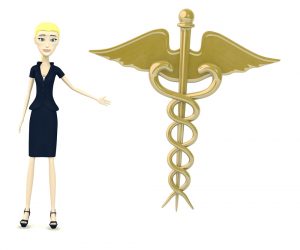 midsection. Doctors often prescribe Tesamorelin to help patients with Low HGH Levels combat the unhealthy effects of suppressed fat metabolism.
Excess abdominal fat is a powerful marker for several conditions which are correlated with increased mortality and general poor health outcomes. Belly fat buildup is associated with several unfortunate health issues, including colorectal cancer, heart disease, stroke, hypertension, and sleep apnea.
With Tesamorelin, reducing the risk posed by these health issues by eliminating one of their primary causes is possible.
Tesamorelin has also been shown to improve several other areas, which enhance the well-being and quality of life of patients with Growth Hormone Deficiency. Clinical research has demonstrated that Tesamorelin can boost mental acuity and ward off the effects of mild cognitive decline associated with aging.
Tesamorelin helps get HGH Levels back to the normal range, providing all the benefits associated with balanced Growth Hormone Production.
Many Patients Choose Tesamorelin as an Alternative to HGH Therapy
You may be wondering why some doctors recommend Tesamorelin over Human Growth Hormone. While HGH Therapy has been around for the longest and works very well, there are some good reasons why patients are prescribed Tesamorelin and other treatments with the same goals.
For one, there are fewer hoops and less hassle to go through to qualify for Tesamorelin. Because of Growth Hormone's widespread use for performance enhancement in the 80s and 90s, it is tightly regulated compared to other Growth Hormone Boosting Treatments.
This means that your doctor has more room to use his or her judgment regarding the use of Tesamorelin.
Furthermore, many patients prefer Tesamorelin because it's cheaper. HGH is the largest Hormone the body produces and is the most expensive to synthesize as a result. Tesamorelin provides similar results with less expense.
The third big reason why Tesamorelin is prescribed instead of Growth Hormone is to preserve more regular rhythms of Growth Hormone production. Because the Pituitary is still active, it still has control over the flow of HGH into the bloodstream, leading to a more natural modulation of the Hormone.
Interested in Tesamorelin Injections for HGH Deficiency? Contact Us Today!
If you're interested in Tesamorelin or any other form of HGH Restoration, we can help! Our Board Certified and Licensed HRT Specialists are thoroughly trained in the modern science of Hormone Replacement Therapy.
We work with patients all across America to help provide effective and affordable treatments for various forms of Hormone Imbalance.
We offer Tesamorelin, HGH Injections, Sermorelin, and Ipamorelin Acetate for Growth Hormone Deficiency and can determine the best course of medical action to provide you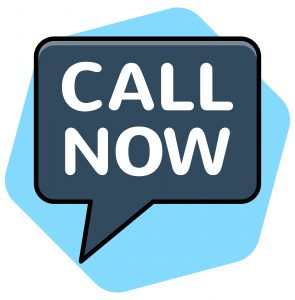 with Hormone Therapy Services which meet your needs, your goals, and your budget.
We also offer Testosterone Therapy for men and several other effective treatment options that enhance men's lives (and women!) as they get older.
We offer free consultation and comprehensive testing to get to the bottom of your metabolic and hormonal woes. To get your HRT Program started today, just fill out the form on this page or reach us at the phone number you saw at the top of the screen!
Contact Us For A Fast And Professional Response