Reading Time:
2
minutes
Recent research suggests that Hormone Replacement Therapy may safeguard aging women from the worst effects of Coronavirus. Evidence currently suggests that men are more likely than women to become seriously ill after contracting Covid-19.
Scientists from England's National Health Service, in combination with members of King's College, will soon present more detailed information.
Until now, the Covid Symptom Study has not included questions regarding the use of the Birth Control Pill or Hormone Replacement Therapy. Current evidence makes a strong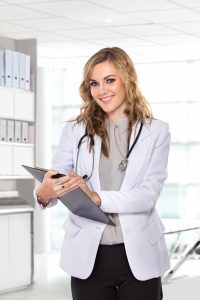 case that HRT Treatments have a protective effect. China has released evidence that low estrogen levels are associated with worse symptoms and outcomes among women diagnosed with Covid-19.
Women's Health Questions To Be Added to Covid Symptom Study
The Covid Symptom Study is an app that's currently being voluntarily used by 3 million people throughout the United Kingdom to expand public knowledge regarding Coronavirus. This program is presently the largest Covid survey of its kind in the world, created by the health science company Zoe Global.
While contact tracing is still a critical aspect of effective Covid-19 containment, the Covid Symptom Study will help doctors around the world more effectively treat and control Coronavirus with the best possible outcomes.
These new questions will provide the data necessary to more definitively answer that question. Other queries will also be included, which are associated with women's health. Questions about periods and general questions about Menopause will also be added to the Covid Symptom Study.
One NHS advisor, Dr. Louise Newson, believes that collecting data about HRT and Covid-19 is very important because it can help women that are particularly at risk decide whether to initiate or continue taking Hormone Replacement Therapy. Coronavirus is more likely to send men to the ICU, and it's also more likely to send them to an early grave.
Why Are Women More Protected From Infection than Men?
Covid-19 is not the only disease that women are more resilient to than men. Women are actually better at combatting viruses because many important immune cells have Estrogen Receptors, which enhance their activity, both boosting immune response and effectively programming them to attack invaders.
Because of Estrogen's obvious importance to immune health, it's also critical to examine the effects of Estrogen Decline and Deficiency in women, most notably post-menopausal women. Current data strongly supports the use of Hormone Replacement Therapy for most older women.
If HRT Treatments also keep women more protected from Covid-19, then it's critical to let women know and make Hormone Therapy available to as many women that can benefit from the hormone regimen.
As we learn more about how Estrogen bolsters the immune system, it's likely that we can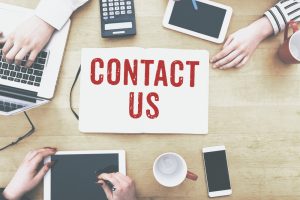 discover other means to utilize Estrogen as a treatment.
Currently, Stony Brook University researchers are treating men with Coronavirus with Estrogen Therapy in an attempt to enhance immunity and protect against the worst effects of Covid-19.
Contact Us For A Fast And Professional Response