Reading Time:
4
minutes
Mississippi Blood Testing Facilities

Represents a LabCorp blood testing facility


Represents a Quest Diagnostics blood testing facility
Blood Testing Centers In State: Mississippi
LabCorp Blood Testing Centers In Desoto County, Mississippi
LabCorp Blood Testing Centers In Grenada County, Mississippi
LabCorp Blood Testing Centers In Harrison County, Mississippi
LabCorp Blood Testing Centers In Jones County, Mississippi
LabCorp Blood Testing Centers In Lowndes County, Mississippi
LabCorp Blood Testing Centers In Rankin County, Mississippi
Quest Blood Testing Centers In Harrison County, Mississippi
Quest Blood Testing Centers In Rankin County, Mississippi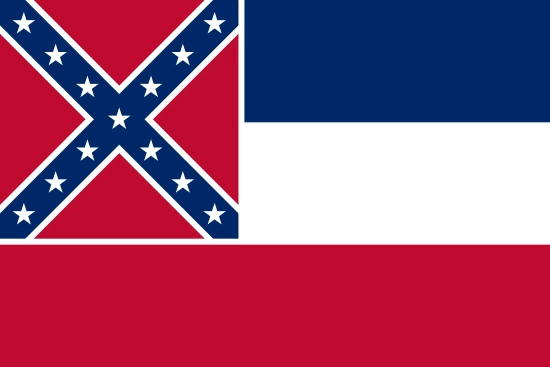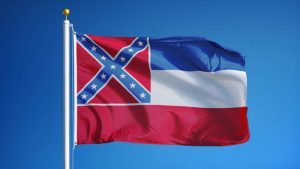 As medical knowledge continues to advance into the new century, it becomes clear that Hormone Balance is one of the critical aspects of maintaining and streamlining wellness as we grow older.
The human body operates at its ideal functional capacity when Hormone Levels are in harmony, helping us live well and age gracefully.
Unfortunately, the aging process has a detrimental impact on the precious equilibrium of our hormones. Luckily, as our understanding of Endocrinology advances, so do our methods of treating and resolving issues related to Hormone Deficiency and Imbalance.
Our Fully Licensed HRT Clinic provides quality Hormone Replacement Therapy Services to patients throughout the Southeast, including Mississippi.
We work with patients throughout the state, from Biloxi to Southaven, to identify and treat Hormonal Issues to enhance the quality of life and improve the long-term health of patients struggling with Hormonal Conditions like HGH Deficiency, Low-T, Hypothyroidism, and more.
Mississippi Sermorelin Acetate Treatments for Growth Hormone Restoration
Our Mississippi Hormone Specialists are dedicated to staying at the forefront of HRT Science. Prescription Sermorelin Acetate is one of the many tools in our arsenal against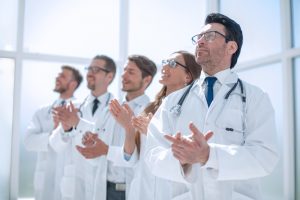 Hormone Imbalance.
HGH Deficiency has powerful adverse effects on wellness. The condition depletes energy, suppresses immune health, contributes to unhealthy body composition, and more.
It even increases the risk of depression, the severity of cognitive decline, and also makes it harder to heal after injuries.
While Bio-Identical HGH Therapy has long been the go-to option for patients dealing with the effects of Age-Related Human Growth Hormone Deficiency, it is not the only option that our Mississippi Hormone Clinic offers.
Over the last generation, Sermorelin Acetate has proven itself to be a valuable tool in the arsenal against Human Growth Hormone Deficiency.
Sermorelin Is a Popular Choice for Men and Women with HGH Deficiency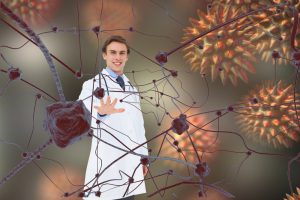 Sermorelin Prescriptions have increased dramatically since the turn of the century for many reasons.
For one, Sermorelin is effective! It works by boosting your body's natural ability to release the Human Growth Hormone that your body requires for improved physiological function.
Most patients experience significant and dramatic results throughout six months of treatment, with benefits becoming apparent in only a matter of days.
Most patients experience improved muscle mass, loss of body fat, improved mood and cognition, healthier joints, improved skin tone, and more!
Another reason why Sermorelin is garnering praise is that of its cost. It's much more affordable to patients than Bio-Identical Human Growth Hormone.
In general, you can expect to pay around ½ as much for Sermorelin Injections than HGH Shots, per round of treatment. Because many patients can't access Prescription HGH subsidized by health insurance, the lower cost is a massive draw to patients.
Most men and women with Age-Associated Growth Hormone Deficiency respond equally well to both HGH and Sermorelin, making affordability a considerable asset.
A final issue that factors into Sermorelin Prescriptions is the availability of Recombinant HGH. Human Growth Hormone is controlled strictly by the United States Government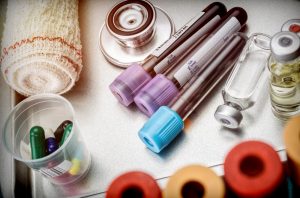 to ensure that it is used only by those that demonstrate a clinical need for treatment.
This means that they must both demonstrate low HGH Levels via IGF-1 Blood Test and they also must show symptoms of Somatopause.
Sermorelin is less tightly controlled and can be prescribed off-label at your HRT Doctor's discretion. This means that many patients with borderline low HGH Levels can benefit from Sermorelin even if Growth Hormone is not available for them.
This combination of Sermorelin Benefits has led to its increased use as a therapeutic Growth Hormone Treatment throughout the United States.
Mississippi Hormone Deficiency Testing with Quest Diagnostics and LabCorp
Both Sermorelin and HGH are safe when used for the treatment of Clinically Diagnosed Human Growth Hormone Deficiency.
To assess your condition accurately, we will arrange for you to meet with an affiliate LabCorp or Quest Diagnostics representative in your area.
These renowned Lab Testing Companies have facilities in major cities throughout Mississippi and may be able to travel to you.
To determine whether you are an appropriate candidate for HRT Treatment, you'll be required to give a blood sample, which will be extensively and thoroughly analyzed via the Comprehensive Hormone Panel.
The results should reach our office in a matter of days, and from there we will work to diagnose your condition and decide which options are available to you as a patient.
Once we've finished our clinical evaluation, we will discuss the results with you and help you decide which HRT Therapy plan works best to fit your desires, your needs, and your funds.
Once your Sermorelin Prescription reaches your doorstep, you can get started right away!
Quick Facts and Info About Mississippi
Mississippi is one of the states that comprise the American South. Mississippi is well-known as the home of the Blues and was integral to the development and evolution of American music in the 20th century.
Mississippi stretches from the Gulf of Mexico to the southern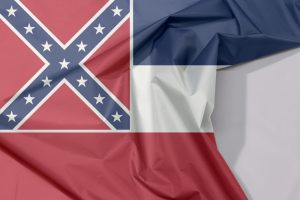 border of Tennessee. Major cities in the state include Biloxi, Pearl, Jackson, Tupelo, Meridian, and Hattiesburg, Southaven, and Columbus.
The western border of the state follows the twists and turns of the Mississippi River. Greenville, Vicksburg, and Natchez are the largest communities that border the Mississippi River in the state.
Reference
Contact Us For A Fast And Professional Response