North Carolina Blood Testing Facilities

Represents a LabCorp blood testing facility


Represents a Quest Diagnostics blood testing facility
Blood Testing Centers In State: North Carolina
LabCorp Blood Testing Centers In Alamance County, North Carolina
LabCorp Blood Testing Centers In Buncombe County, North Carolina
LabCorp Blood Testing Centers In Cabarrus County, North Carolina
LabCorp Blood Testing Centers In Carteret County, North Carolina
LabCorp Blood Testing Centers In Catawba County, North Carolina
LabCorp Blood Testing Centers In Cleveland County, North Carolina
LabCorp Blood Testing Centers In Cumberland County, North Carolina
Labcorp Center, 705 Keystone Ct, Fayetteville, Cumberland County, NC, 28304
Labcorp Center, 105 Roxie Ave, Fayetteville, Cumberland County, NC, 28304
LabCorp Blood Testing Centers In Davidson County, North Carolina
LabCorp Blood Testing Centers In Durham County, North Carolina
Labcorp Center, 2945 South Miami Blvd 132, Durham, Durham County, NC, 27703
Labcorp Center, 4111 Ben Franklin Blvd, Durham, Durham County, NC, 27704
Labcorp Center, 5324 Mcfarland Drive Ste 100, Durham, Durham County, NC, 27707
LabCorp Blood Testing Centers In Forsyth County, North Carolina
LabCorp Blood Testing Centers In Gaston County, North Carolina
LabCorp Blood Testing Centers In Guilford County, North Carolina
LabCorp Blood Testing Centers In Harnett County, North Carolina
LabCorp Blood Testing Centers In Iredell County, North Carolina
LabCorp Blood Testing Centers In Johnston County, North Carolina
LabCorp Blood Testing Centers In Lee County, North Carolina
LabCorp Blood Testing Centers In Lenoir County, North Carolina
LabCorp Blood Testing Centers In Mecklenburg County, North Carolina
LabCorp Blood Testing Centers In Moore County, North Carolina
LabCorp Blood Testing Centers In New Hanover County, North Carolina
LabCorp Blood Testing Centers In Onslow County, North Carolina
LabCorp Blood Testing Centers In Orange County, North Carolina
LabCorp Blood Testing Centers In Person County, North Carolina
LabCorp Blood Testing Centers In Pitt County, North Carolina
Labcorp Center, 2253 Stantonsburg Rd, Greenville, Pitt County, NC, 27834
Labcorp Center, 2210 Hemby Lane Suite 101, Greenville, Pitt County, NC, 27834
LabCorp Blood Testing Centers In Randolph County, North Carolina
LabCorp Blood Testing Centers In Rockingham County, North Carolina
LabCorp Blood Testing Centers In Rowan County, North Carolina
LabCorp Blood Testing Centers In Surry County, North Carolina
Labcorp Center, 942 Johnson Ridge Road Ste U, Elkin, Surry County, NC, 28621
Labcorp Center, 752 S Andy Griffith Pkwy, Mount Airy, Surry County, NC, 27030
LabCorp Blood Testing Centers In Wake County, North Carolina
LabCorp Blood Testing Centers In Watauga County, North Carolina
LabCorp Blood Testing Centers In Wayne County, North Carolina
LabCorp Blood Testing Centers In Wilkes County, North Carolina
LabCorp Blood Testing Centers In Wilson County, North Carolina
Labcorp Center, 3302 Nash Street North, Wilson, Wilson County, NC, 27893
Labcorp Center, 2402 Camden Street Ste 600, Wilson, Wilson County, NC, 27893
Quest Blood Testing Centers In Buncombe County, North Carolina
Quest Blood Testing Centers In Catawba County, North Carolina
Quest Blood Testing Centers In Cumberland County, North Carolina
Quest Blood Testing Centers In Forsyth County, North Carolina
Quest Blood Testing Centers In Guilford County, North Carolina
Quest Blood Testing Centers In Iredell County, North Carolina
Quest Blood Testing Centers In Johnston County, North Carolina
Quest Blood Testing Centers In Mecklenburg County, North Carolina
Quest Blood Testing Centers In New Hanover County, North Carolina
Quest Blood Testing Centers In Onslow County, North Carolina
Quest Blood Testing Centers In Pitt County, North Carolina
Quest Blood Testing Centers In Rowan County, North Carolina
Quest Blood Testing Centers In Vance County, North Carolina
Quest Blood Testing Centers In Wake County, North Carolina
Quest Blood Testing Centers In Wayne County, North Carolina
Quest Blood Testing Centers In Wilson County, North Carolina
Quest Center, 2605 Forest Hills Rd, Wilson, Wilson County, NC, 27893-4448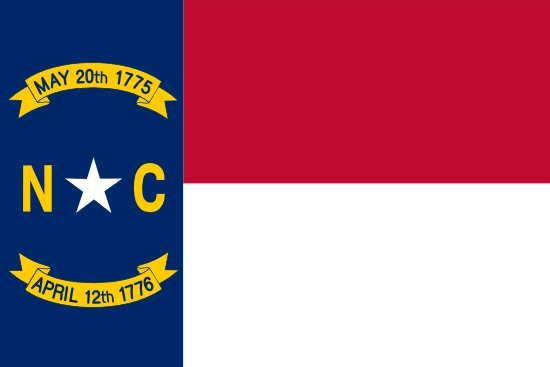 Human Growth Hormone Deficiency is a massive drain on the ability of aging men and women to sustain well-being as they grow older. Declining HGH Levels have a devastating effect on human vitality, and the effects only become more severe and more pronounced with age.
Sermorelin Acetate Therapy is one of the tools at our disposal to combat Human Growth Hormone Deficiency, and our Hormone Clinic is proud to offer this potentially life-changing HRT Therapy to our patients.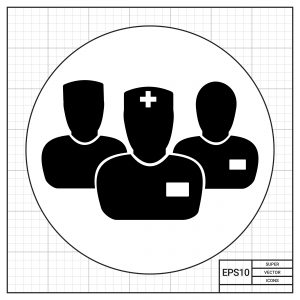 We are a licensed and Board Certified provider of Hormone Replacement Therapy, and our services are available to men and women of at least thirty years of age who live anywhere in the state of North Carolina, as well as the entire United States.
Let us help you reveal your underlying needs as a patient and get to the root of your Hormone Imbalance!
What is Somatopause?
Somatopause is also known as Age-associated Human Growth Hormone Deficiency. Somatopause is a scientific term that refers to the time in a man or woman's life when the effects of diminishing HGH Levels become apparent and start to have a profound and noticeable impact on the human body.
Growth Hormone Levels are at their highest during childhood, because elevated Growth Hormone Levels promote the growth of bones and organs.
After puberty ends, HGH Levels drop to a level that helps sustain and support healthy metabolic and physiological function.
This plateau remains stable for around 10-15 years, after which, HGH Levels start to decline slowly. Depending on lifestyle and genetic factors, HGH Decline starts to have a noticeable impact on the human condition in the forties or fifties, though for those that smoke, are obese, and/or have an overly sedentary lifestyle; the effects can be noticeable even in the 30s.
How to Recognize Somatopause and Growth Hormone Deficiency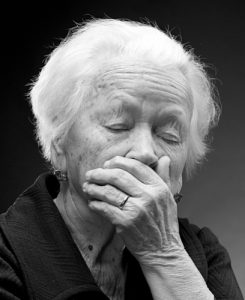 Because Human Growth Hormone is such a potent cellular modulator, HGH Deficiency disrupts the human body.
Some of the most noticeable symptoms of Growth Hormone Imbalance include lack of energy, changes in body fat percentage and distribution, fatigue, diminished exercise output and strength, reduced healing ability, heightened frequency, duration, and intensity of illness, and more.
Sermorelin can help relieve the symptoms of Somatopause and help you live a more active lifestyle with improved wellness and vitality.
Sermorelin, a State-of-the-Art Alternative to Human Growth Hormone
Bio-Identical HGH Therapy has indeed proven itself to be more than adequate for the treatment and relief of symptoms associated with Human Growth Hormone Deficiency. Still, it's not the only option on the table.
With increasing frequency, more and more people are turning to Sermorelin Acetate as a means to treat Somatopause, as opposed to the more traditional HGH Therapy approach. Sermorelin works by promoting the endogenous secretion of natural Human Growth Hormone, rather than supplementing and replacing the body's waning production of the hormone.
Sermorelin is a cost-effective option, less expensive than Human Growth Hormone because of its more straightforward cellular construction, and it's also available to more patients.
Sermorelin can be prescribed off-label for patients with moderate HGH Deficiency, or for those with clinically low Growth Hormone Levels that are looking for preventative treatment. Could Sermorelin be right for you? Contact us to learn more!
Find a Sermorelin Doctor in North Carolina
We make it easier than ever for patients in North Carolina to find out if they're a candidate for HRT Therapy with Sermorelin, or any other form of common Hormone Replacement Therapy, including Bio-Identical HGH, Testosterone Therapy, and more.
Simply by contacting us via the number at the top of this page, you can get started, and we will work with a doctor in your area to perform the preliminary evaluation and draw the blood sample we need to assess your condition and decide if Sermorelin can benefit you.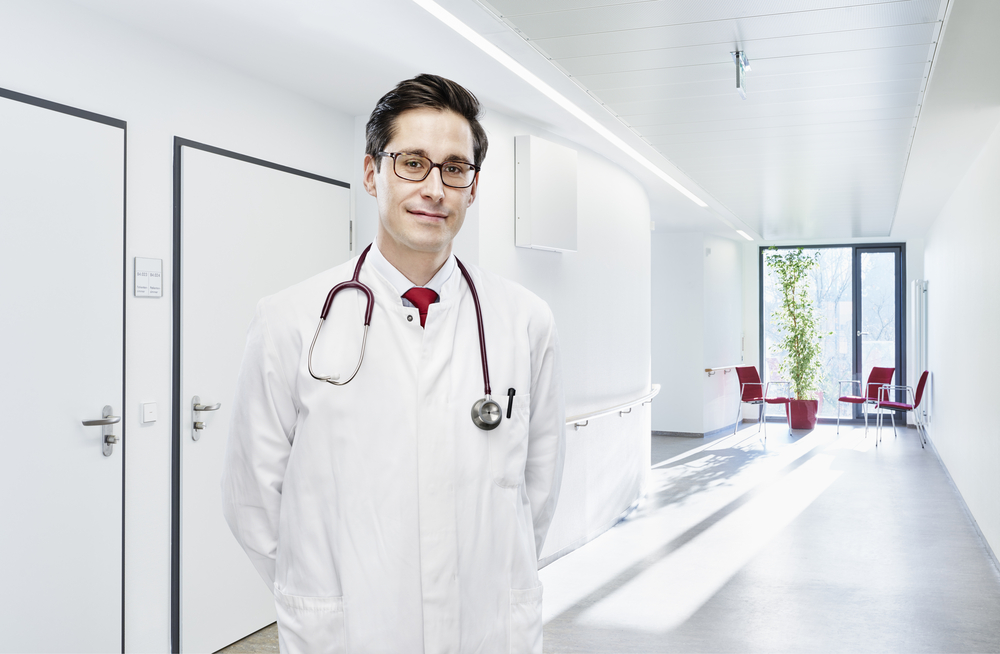 Prescription Sermorelin Acetate in North Carolina
If our analysis of your blood work shows that you have Low HGH Levels, and your physical shows that you are healthy enough for treatment, we can establish a Sermorelin HRT Regimen designed to optimize your Growth Hormone Levels and set you on a path toward enhanced wellness.
We work with a specialized HRT Pharmacy that can deliver Sermorelin Acetate directly to your door. The entire process from clinical evaluation to therapy initiation is only a matter of days. We even provide a therapy protocol that includes diet and exercise suggestions designed to maximize the effects of your treatment!
Total Hormone Therapy for Men with Sermorelin and Testosterone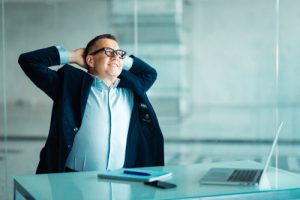 Our Hormone Clinic provides several other Hormone Services in addition to Sermorelin Acetate.
One that will no doubt interest many male patients is a combination of Testosterone and Sermorelin Therapy.
Testosterone Deficiency is widespread in aging men, and for those that also suffer from co-morbid HGH Deficiency, the negative impact of Hormone Imbalance becomes an even more significant impediment to good health.
Luckily, there are no adverse consequences related to taking Sermorelin and Testosterone in the same Hormone Optimization Regimen, allowing you to experience the benefits of both forms of HRT Therapy!
North Carolina Information and Data
The state of North Carolina is a large state on the eastern seaboard with a variety of climates and cultural sub-regions that make it a beautiful place to live and experience life.
From the beaches of the Atlantic coast (including Nags Head, Wrightsville Beach, and Cape Hatteras), to the beautiful Smoky Mountains just to the west of Asheville, to the coastal plains and rolling hills of central North Carolina, the state has so much to offer.
Major Population Centers of North Carolina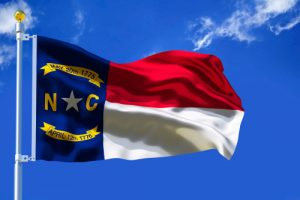 Concerning culture, North Carolina is an intriguing balance of North and South.
The Charlotte area is one of the seats of high finance in the United States, and is a massive source of revenue, and continues to experience a massive influx of men, women, and families emigrating from other parts of the country.
The research triangle of the state is the home of Duke and the University of North Carolina and is a national center for the high-tech and medical industries.
Beautiful Asheville is a unique place, home to artists and thoughtful individuals that fall in love with the independent nature of the Smoky Mountains town. Among other major cities in North Carolina are High Point, Wilmington, Cary, Fayetteville, Durham, Winston-Salem, and Greensboro.
North Carolina Landmarks
One of the most notable landmarks in the state of North Carolina is the Biltmore Estate, a mansion located just to the South of Asheville. The Biltmore is the most substantial private home in the U.S. and is a hugely popular tourist attraction.
The Great Smoky Mountains National Park straddles the border of North Carolina and Tennessee and also draws millions of tourists each year. For lovers of collegiate athletics, the Duke Blue Devils and the UNC Tarheels play some of the most exciting basketball you'll see in America every fall and winter.
The barrier islands of North Carolina are also a fantastic place to visit, home to Cape Hatteras, Wright Brothers National Memorial, Bodie Island Light House, and historic Roanoke Island. Just over an hour west of Raleigh is the North Carolina Zoo, which features elephants, giraffes, ostriches, and more.
Reference
Contact Us For A Fast And Professional Response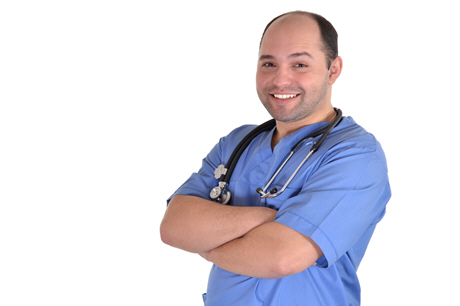 Word Count: 1210