Ohio Map Of Blood Testing Facilities

Represents a LabCorp blood testing facility


Represents a Quest Diagnostics blood testing facility
Blood Testing Centers In State
LabCorp Blood Testing Centers In Adams County, Ohio
Labcorp Center, 25800 S Main Street (St Rt 41), Peebles, Adams County, OH, 45660
LabCorp Blood Testing Centers In Allen County, Ohio
Labcorp Center, 855 W Market St, Lima, Allen County, OH, 45805
Labcorp Center, 1012 Bellefontaine Ave, Lima, Allen County, OH, 45801
LabCorp Blood Testing Centers In Butler County, Ohio
LabCorp Blood Testing Centers In Carroll County, Ohio
LabCorp Blood Testing Centers In Clark County, Ohio
LabCorp Blood Testing Centers In Clermont County, Ohio
Labcorp Center, 500 Ohio Pike, Cincinnati, Clermont County, OH, 45255
Labcorp Center, 83 Powhatton Dr, Milford, Clermont County, OH, 45150
LabCorp Blood Testing Centers In Cuyahoga County, Ohio
LabCorp Blood Testing Centers In Delaware County, Ohio
LabCorp Blood Testing Centers In Fairfield County, Ohio
LabCorp Blood Testing Centers In Franklin County, Ohio
LabCorp Blood Testing Centers In Greene County, Ohio
LabCorp Blood Testing Centers In Hamilton County, Ohio
Labcorp Center, 9030 Montgomery Rd, Cincinnati, Hamilton County, OH, 45242
Labcorp Center, 4767 N Bend Rd, Cincinnati, Hamilton County, OH, 45211
Labcorp Center, 10475 Reading Rd Ste 306, Evandale, Hamilton County, OH, 45241
LabCorp Blood Testing Centers In Highland County, Ohio
LabCorp Blood Testing Centers In Huron County, Ohio
LabCorp Blood Testing Centers In Jefferson County, Ohio
LabCorp Blood Testing Centers In Lake County, Ohio
Labcorp Center, 8300 Tyler Blvd Ste 205, Mentor, Lake County, OH, 44060
Labcorp Center, 35040 Chardon Rd Ste G300, Willoughby, Lake County, OH, 44094
LabCorp Blood Testing Centers In Licking County, Ohio
LabCorp Blood Testing Centers In Lorain County, Ohio
Labcorp Center, 2269 Cooper Foster Park Rd F, Amherst, Lorain County, OH, 44001
Labcorp Center, 418 E Broad St, Elyria, Lorain County, OH, 44035
LabCorp Blood Testing Centers In Lucas County, Ohio
LabCorp Blood Testing Centers In Mahoning County, Ohio
LabCorp Blood Testing Centers In Montgomery County, Ohio
LabCorp Blood Testing Centers In Pickaway County, Ohio
LabCorp Blood Testing Centers In Richland County, Ohio
LabCorp Blood Testing Centers In Stark County, Ohio
LabCorp Blood Testing Centers In Summit County, Ohio
Labcorp Center, 1 Park West Blvd Ste 290, Akron, Summit County, OH, 44320
Labcorp Center, 4482 Darrow Rd, Stow, Summit County, OH, 44224
LabCorp Blood Testing Centers In Trumbull County, Ohio
LabCorp Blood Testing Centers In Tuscarawas County, Ohio
LabCorp Blood Testing Centers In Warren County, Ohio
Quest Blood Testing Centers In Butler County, Ohio
Quest Blood Testing Centers In Clark County, Ohio
Quest Blood Testing Centers In Columbiana County, Ohio
Quest Blood Testing Centers In Cuyahoga County, Ohio
Quest Blood Testing Centers In Erie County, Ohio
Quest Blood Testing Centers In Franklin County, Ohio
Quest Blood Testing Centers In Greene County, Ohio
Quest Blood Testing Centers In Hamilton County, Ohio
Quest Blood Testing Centers In Lake County, Ohio
Quest Blood Testing Centers In Lucas County, Ohio
Quest Blood Testing Centers In Mahoning County, Ohio
Quest Blood Testing Centers In Marion County, Ohio
Quest Blood Testing Centers In Montgomery County, Ohio
Quest Blood Testing Centers In Richland County, Ohio
Quest Blood Testing Centers In Stark County, Ohio
Quest Blood Testing Centers In Summit County, Ohio
Quest Blood Testing Centers In Warren County, Ohio
Quest Blood Testing Centers In Williams County, Ohio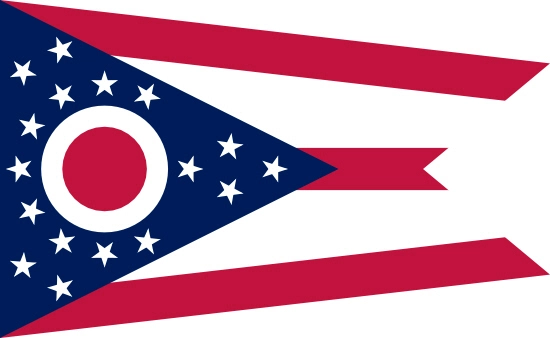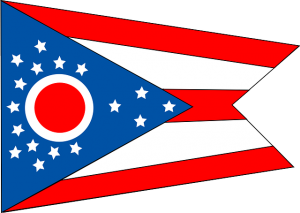 If you've made it this far, you are likely looking for a quality source of Hormone Replacement Therapy to restore your Growth Hormone Levels.
If so, then you have come to the right place. We are a Licensed and Board-Certified Ohio HRT Clinic that specializes in Hormone Imbalances and Deficiencies that occur as a result of or with aging.
Human Growth Hormone deficiency is a severe issue that afflicts countless women and men all over the state of Ohio.
Unfortunately, most people don't recognize the signs of Growth Hormone Deficiency, and merely consider their chronic health issues the dire result of the aging process.
In reality, many of the health issues that we associate with aging aren't directly related to aging at all, but due to waning levels of essential hormones such as Human Growth Hormone and Testosterone.
One of the best options for HGH Deficiency available in the 21st century is called Sermorelin Acetate. If you live in Ohio and suffer from Age-Related Growth Hormone Deficiency (Somatopause), Sermorelin could be the key to getting your hormones back in balance, helping you take steps to reclaim your energy and vitality once and for all.
Our Ohio Sermorelin Doctors are standing by to take your call, or you can fill out the form that you see on this page.
We offer our quality Ohio HRT Prescriptions and Services to men and women thirty years or older all across the nation, with affiliates in all regions of the state.
What is Somatopause, and How Does the Body Make Human Growth Hormone?
Somatopause is the scientific term for the symptomatic decline in Growth Hormone Levels correlated with aging.
Research is ongoing to discover the root cause of this natural, yet physiologically draining condition, but what we do know is that HGH Levels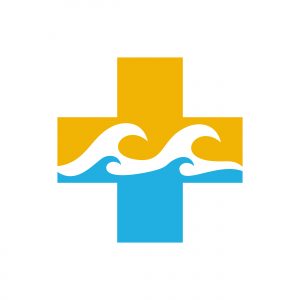 fall in the bloodstream as a result of reduced Growth Hormone Output by the Pituitary Gland.
What is surprising is that most people still can stimulate the Pituitary output of Human Growth Hormone throughout their lives, but the brain signals for less and less of the potent and important hormone as we age.
Human Growth Hormone secretion is triggered by a precursor secretagogue known as Growth Hormone-Releasing Hormone, or simply GH-RH.
For unclear reasons, the Hypothalamus begins curbing the release of GH-RH around the age of thirty, and this output continues to decline for the rest of the lifespan, generally resulting in symptoms as patients enter their forties and beyond, increasing with severity as HGH Levels continue to deplete.
Recognizing the Signs of Somatopause. Can You Benefit from Therapeutic Sermorelin Acetate?
Somatopause is a genuinely insidious condition which leeches your energy and impacts almost every aspect of your life and your health if left uncontrolled and untreated.
Human Growth Hormone is the human body's primary modulator for cellular division and metabolism.
When HGH Levels drop too low, this slows down your body's ability to refresh and rejuvenate itself, causing the functional capacity of your physiological systems to degrade, leading to a whole host of symptoms, including increased adipose body fat deposits, depression, diminished memory capacity, trouble healing and recovering from illness and injury, lack of energy, and more.
Prescription Sermorelin Acetate can help combat these symptoms and restore your quality of life.
Most patients experience significant symptom relief throughout a six-month treatment regimen of Injectable Sermorelin Acetate. These results can be enhanced further with conscientious changes to diet and physical activity levels.
How Does Sermorelin Acetate Work?
As we mentioned previously, most patients retain the ability to produce their own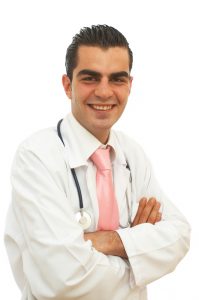 Human Growth Hormone, given the appropriate stimulation.
Sermorelin is a recombinant HRT Therapy derived directly from the GH-RH that your brain naturally produces.
Sermorelin is injected Subcutaneously, just like Bio-Identical Human Growth Hormone. Sermorelin travels to the pituitary gland and activates the Somatotrophs responsible for HGH Production.
Sermorelin safely and effectively boosts Growth Hormone Levels back into the normal range for a healthy adult.
Throughout treatment, the body begins to recover from maladies associated with HGH Decline and Deficiency, of which some symptoms can be reversed entirely! If you're looking for Sermorelin in Ohio, we can help you get the quality HRT Products and Services that you need.
We also offer Testosterone Replacement Therapy for Men, HGH Injections, HCG Therapy, and more!
Learn More About Ohio
Ohio is the state that most people think of when they think of the American Midwest. Ohio is only the 34th largest state by area, but the seventh most populous state in America.
Ohio was the thirteenth state to obtain statehood in 1803. Early in the nation's history, Ohio was the great frontier, offering opportunity and land to men and women in the thirteen colonies, as well as immigrants from Europe seeking a new life in the New World.
Ohio has many major cities, most of which have long and rich histories associated with them. Cincinnati is the largest city in the southern portion of Ohio and developed as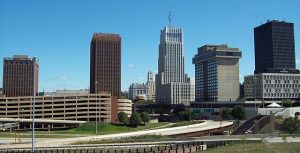 a result of trade, travel, and navigation along the Ohio River.
The capital of Ohio is Columbus, in the heart of the state. Cleveland rests on Lake Erie and is one of the many population centers that blossomed, resulting from the rise of American manufacturing and Industry.
Other major cities in Ohio include Dayton, Akron, Hamilton, Toledo, and Youngstown.
Ohio Adventures
Ohio is a big state with a lot to offer. For example, the Cincinnati Zoo is considered one of the best zoos in the United States. Cincinnati is also home to the beautiful Cincinnati Museum Center.
Cleveland is considered one of the founding cities of Rock and Roll, making it one of the most important cities in the United States in the modern history of music. The Rock and Roll Hall of Fame is located there.
The Cleveland Museum of Art is a massive installation, featuring over forty thousand individual art pieces, featuring several major traveling exhibits annually.
Dayton is widely recognized as one of the most significant college basketball towns in America, hosting more NCAA Tournament games than any other city in the nation.
Ohio Colleges, Universities, and Medical Schools
Because of Ohio's history and its massive population, the state has many prominent institutes of higher learning.
Among the many universities in Ohio are Bowling Green State University, Ohio University, the University of Cincinnati, Kent State,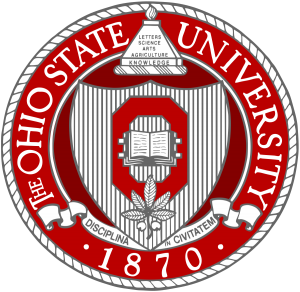 Miami University, Ohio State University, Xavier, and Youngstown, along with the Universities of Dayton, Akron, and Toledo.
Medical Schools in Ohio include the Cleveland Clinic Lerner College of Medicine, the Boonshoft School of Medicine, the University of Toledo College of Medicine, Northeast Ohio Medical University, and the Ohio State University College of Medicine.
The University Center on Aging and Health at Case Western Reserve University is at the forefront of aging and wellness research, helping men and women live longer and healthier lives through science.
With Sermorelin Acetate, we may be able to help you do the same! Our Bio-Identical Hormone Replacement Therapy Doctors are here to help!
Reference
Ohio
Contact Us For A Fast And Professional Response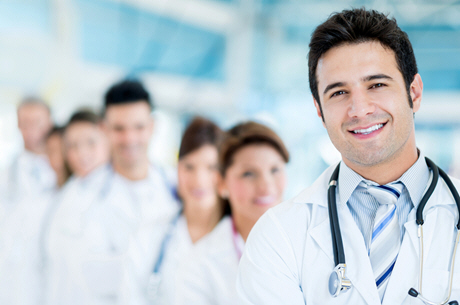 Word Count: 1183