Reading Time:
2
minutes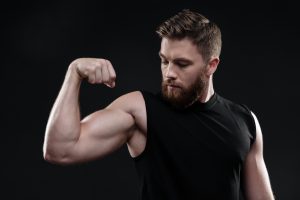 Omnitrope is one of the many effective treatments for HGH Deficiency.
Omnitrope is a product of Novartis Pharmaceuticals and is distributed via the brand Sandoz.
Sandoz is the organizational unit of Novartis responsible for the production of Bio-Identical Hormones such as Human Growth Hormone along with other Biosimilars.
The Sandoz division is also responsible for the production and distribution of generic medications for Novartis.
Who Benefits from Omnitrope HGH Therapy?
Omnitrope is specifically designed for the treatment of Growth Hormone Deficiency in children and adults. Omnitrope is also prescribed as a medical therapy for AIDs-Related Cachexia, a condition that leads to the dangerous depletion of muscle mass.
Omnitrope was FDA-Approved for medical use in the United States in 2006.
In children, Omnitrope is highly effective to encourage normal growth among those who are unable to produce adequate HGH Levels for their age.
Omnitrope can be used in adults to treat Growth Hormone Deficiency caused by aging or other health issues. The most common reason that adults experience HGH Deficiency is the result of Age-Associated Hormone Imbalance.
The Importance of Human Growth Hormone
HGH Levels are at their natural maximum during puberty and adolescence and reach equilibrium at the end of puberty as the growth plates in the bone mature and harden.
While it is true that too much Growth Hormone can lead to complications, our bodies require a certain level of HGH to function at their best.
This is because Human Growth Hormone is not only responsible for growth, but it also manages cellular metabolism and renewal.
While HGH Deficiency is very rare during early adulthood, the risk increases as men and women get older.
Growth Hormone Production slowly dwindles in the late twenties and early thirties. While barely perceptible, this decline will continue for the rest of a person's life without intervention.
Most people won't experience major issues related to Hypopituitarism, but some folks will experience notable symptoms which impede quality of life.
Adults with Chronically Low Growth Hormone Levels struggle with unfortunate symptoms such as fatigue, increased body fat, diminished focus, depression, loss of muscle mass, premature aging of the skin, and more.
For patients frustrated with the symptoms of HGH Deficiency, Omnitrope Injections can improve their quality of life by restoring hormone balance.
Omnitrope shots are delivered daily and are tuned to restore Growth Hormone Levels back to the normal adult threshold.
Over six months of Omnitrope treatment, you should notice ongoing, growing benefits related to energy level, body composition, cognitive awareness, skin health, healing, and immunity.
Could You Be a Candidate for Omnitrope Therapy?
If you've noticed some of the symptoms mentioned above, you may benefit from daily Omnitrope Injections for Hypopituitarism.
Our Licensed Hormone Therapy Specialists can help you pinpoint the source of your Hormone Imbalance, and we offer an array of treatment options designed to help overcome HGH Deficiency, Low-T, Hypothyroidism, and more!
Contact Us For A Fast And Professional Response