Reading Time:
4
minutes
Men often experience a steep decline in their testosterone levels as they age. This medical condition is called Hypogonadism (low testosterone levels, aka "Low-T"). Here are some of the symptoms of this affliction:
• Weight gain that often leads to obesity
• A loss of muscle mass and strength
• Insomnia
• Depression
• Mental confusion
• A tumbling libido
• Erectile dysfunction
• Irritability
• Low sperm count
• Weakened bones
• Hot flashes
• Low blood counts
• And more, many more unwanted developments
Regrettably, these symptoms often appear in men with normal testosterone levels. This creates a challenge for physicians to diagnose properly whether to begin a Testosterone Replacement Therapy (TRT) treatment regimen or consider other methods of addressing these problems with their older male patients.
According to Channa Jayasena, MA, Ph.D., MRCP, FRCPath, outside factors like practitioner assessment of the patient and a patient's independent research may influence the decisions made regarding initiating TRT.
Dr. Jayasena states that studies have shown that the most significant challenge in treating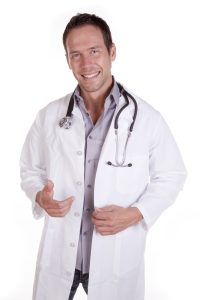 hypogonadism is "making the diagnosis in the right men. We rely on a combination of blood test measurements and accurate self-reporting of symptoms. Unfortunately, the Internet has biased many men to overinterpret normal ups and downs in life as being symptoms of hypogonadism. We all feel tired and low in mood sometimes and don't always want to have sex."
A study group led by Dr. Jayasena noted that when a researcher observes these characteristics in a patient, their decisions may be influenced by outside sources. Therefore, they hope to have more explicit guidance to improve consistency in treating Low-T.
In a study published in Clinical Endocrinology, Dr. Jayasena and his research team focused on clinical characteristics associated with the likelihood of being prescribed TRT by a primary care physician.
Study participants who received TRT were, on average, older and had a higher Body Mass Index (BMI, a person's weight in kilograms or pounds divided by the square of height in meters or feet; BMI is a tool to determine whether your weight is in a healthy proportion to your height).
The study participants were also at elevated risk for depression, hypertension, type-2 diabetes, and cardiovascular disease.
Most men prescribed TRT were between the ages of 45 and 69 (primarily 50-54), compared to other age groups. The study team explains that hypogonadism typically increases with age, with testosterone levels crumbling by around 10% per decade once a man reaches age 30.
Aging also heightens the risk of heart disease, which might cause some doctors to caution against beginning TRT with their older patients.
Better Outreach to Primary Care Physicians Is Required
Guidelines are often the first thing that physicians consider when analyzing diagnoses and treatment for patients' conditions, said Dr. Jayasena. However, the guidelines are fluid, and different perspectives and opinions can complicate the recommendations.
"The guidelines are pretty clear, but there are many of them, and they are worded carefully to reflect many differences in opinions," he adds. "Therefore, better outreach to engage/train primary care practitioners to deal with specific situations would be a greater help."
With outside influences like the Internet heightening patient-reported symptoms, differentiating between men coping with the usual symptoms of aging and men with low testosterone can be grueling. The wrong diagnosis can result in adverse consequences.
Clinicians Need to be aware of Overprescribing Testosterone.
Dr. Jayasena emphasizes this critical distinction in treatment: "Testosterone is an extremely safe drug when given to the right men," he says. "Testosterone is always unsafe when given inappropriately and prescribed to men with 'normal' symptoms.
This will hopefully assure clinicians who are overly cautious about prescribing and warn the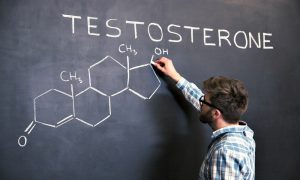 minority of primary care clinicians who over-prescribe the drug."
The study team agrees that treating hypogonadism needs to be part of a complete approach to patient care.
Treatment methodology should consider the significance of patients' lifestyle choices and behaviors. "An increasing number of men have hypogonadism because they are unhealthy in other aspects of their life (functional hypogonadism). We need to define to what extent testosterone more clearly will help these men beyond 'tried and tested approaches like weight loss and exercise programs."
The Importance of a Holistic Approach to Treatment
The above study clarifies that TRT, while a powerful, safe, and effective way to treat Low-T, is not the only approach to restoring good health and promoting longevity.
Our clinic considers all aspects of a patient's current condition before prescribing a testosterone treatment regimen. We give specific recommendations concerning nutrition, sleep, hydration, avoiding harmful habits, supplements, controlling stress, physical fitness, and lowering exposure to toxins.
When all of these pieces are added to the puzzle, a multi-dimensional TRT routine is specifically designed for you and only you, with the goal of restoring and maintaining your optimal health.
Contact us for a FREE, no-obligation discussion concerning the incredible benefits of Testosterone Replacement Therapy (TRT)!
Contact Us For A Fast And Professional Response