Pennsylvania Blood Testing Facilities

Represents a LabCorp blood testing facility


Represents a Quest Diagnostics blood testing facility
Blood Testing Centers In State: Pennsylvania
LabCorp Blood Testing Centers In Allegheny County, Pennsylvania
LabCorp Blood Testing Centers In Berks County, Pennsylvania
Labcorp Center, 2240 Ridgewood Road Ste 102, Reading, Berks County, PA, 19610
Labcorp Center, 44 East Avenue, Strausstown, Berks County, PA, 19559
LabCorp Blood Testing Centers In Blair County, Pennsylvania
LabCorp Blood Testing Centers In Bucks County, Pennsylvania
LabCorp Blood Testing Centers In Butler County, Pennsylvania
LabCorp Blood Testing Centers In Chester County, Pennsylvania
LabCorp Blood Testing Centers In Clarion County, Pennsylvania
LabCorp Blood Testing Centers In Dauphin County, Pennsylvania
LabCorp Blood Testing Centers In Delaware County, Pennsylvania
LabCorp Blood Testing Centers In Erie County, Pennsylvania
LabCorp Blood Testing Centers In Fayette County, Pennsylvania
LabCorp Blood Testing Centers In Greene County, Pennsylvania
LabCorp Blood Testing Centers In Lackawanna County, Pennsylvania
LabCorp Blood Testing Centers In Lancaster County, Pennsylvania
LabCorp Blood Testing Centers In Lawrence County, Pennsylvania
LabCorp Blood Testing Centers In Lehigh County, Pennsylvania
LabCorp Blood Testing Centers In Luzerne County, Pennsylvania
LabCorp Blood Testing Centers In Monroe County, Pennsylvania
LabCorp Blood Testing Centers In Montgomery County, Pennsylvania
LabCorp Blood Testing Centers In Northampton County, Pennsylvania
LabCorp Blood Testing Centers In Philadelphia County, Pennsylvania
LabCorp Blood Testing Centers In Pike County, Pennsylvania
LabCorp Blood Testing Centers In Somerset County, Pennsylvania
Labcorp Center, 200 Hospital Dr, Meyersdale, Somerset County, PA, 15552
Labcorp Center, 225 S Center Ave, Somerset, Somerset County, PA, 15501
LabCorp Blood Testing Centers In Washington County, Pennsylvania
LabCorp Blood Testing Centers In Wayne County, Pennsylvania
LabCorp Blood Testing Centers In Westmoreland County, Pennsylvania
Labcorp Center, 518 Pellis Rd, Greensburg, Westmoreland County, PA, 15601
Labcorp Center, 9173 Rte 30 Ste 5, Irwin, Westmoreland County, PA, 15642
LabCorp Blood Testing Centers In York County, Pennsylvania
Labcorp Center, 239 Pauline Dr (S York Plaza), York, York County, PA, 17402
LabCorp Blood Testing Centers In Other, Pennsylvania
Quest Blood Testing Centers In Allegheny County, Pennsylvania
Quest Blood Testing Centers In Beaver County, Pennsylvania
Quest Center, 832 Merchant St, Ambridge, Beaver County, PA, 15003-2324
Quest Center, 1701 Third Street, Beaver, Beaver County, PA, 15009-2432
Quest Blood Testing Centers In Berks County, Pennsylvania
Quest Blood Testing Centers In Bucks County, Pennsylvania
Quest Blood Testing Centers In Butler County, Pennsylvania
Quest Blood Testing Centers In Chester County, Pennsylvania
Quest Center, 1011 Baltimore Pike,, West Grove, Chester County, PA, 19390-9402
Quest Blood Testing Centers In Crawford County, Pennsylvania
Quest Blood Testing Centers In Cumberland County, Pennsylvania
Quest Blood Testing Centers In Dauphin County, Pennsylvania
Quest Blood Testing Centers In Delaware County, Pennsylvania
Quest Blood Testing Centers In Erie County, Pennsylvania
Quest Blood Testing Centers In Fayette County, Pennsylvania
Quest Blood Testing Centers In Franklin County, Pennsylvania
Quest Blood Testing Centers In Lackawanna County, Pennsylvania
Quest Blood Testing Centers In Lancaster County, Pennsylvania
Quest Blood Testing Centers In Lawrence County, Pennsylvania
Quest Blood Testing Centers In Lebanon County, Pennsylvania
Quest Blood Testing Centers In Lehigh County, Pennsylvania
Quest Blood Testing Centers In Luzerne County, Pennsylvania
Quest Blood Testing Centers In Mercer County, Pennsylvania
Quest Blood Testing Centers In Monroe County, Pennsylvania
Quest Blood Testing Centers In Montgomery County, Pennsylvania
Quest Blood Testing Centers In Northampton County, Pennsylvania
Quest Blood Testing Centers In Philadelphia County, Pennsylvania
Quest Blood Testing Centers In Schuylkill County, Pennsylvania
Quest Blood Testing Centers In Venango County, Pennsylvania
Quest Blood Testing Centers In Washington County, Pennsylvania
Quest Blood Testing Centers In Westmoreland County, Pennsylvania
Quest Blood Testing Centers In York County, Pennsylvania
Quest Center, 1748 6Th Ave, York, York County, PA, 17403-2643
Quest Center, 1550 Rodney Rd, York, York County, PA, 17408-9715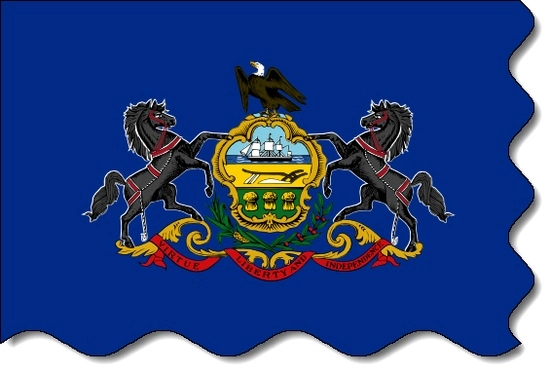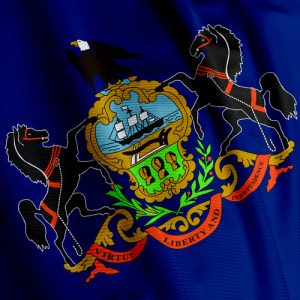 In order to live a long and healthy life, you must treat your body like a temple. If you take your body and mind for granted, you may quickly find your temple turn into ruins.
There are a lot of things that you can do to keep yourself healthy—Eat well, exercise, or meditate, for example—but you should also explore a variety of wellness options as well.
One of the most precious resources that our bodies have is our hormones. Hormone balance is the key to maintaining good health. There is a problem, however—In spite of our best efforts, some hormones fall into an irreparable state of decline.
One of the hormones that are prone to age-related deficiency is Human Growth Hormone. HGH is a key agent of cellular metabolism, and without sufficient quantities of Growth Hormone, the body can't keep up with the ongoing demands of life.
There are two answers to HGH Deficiency—Prescription HGH and Sermorelin Acetate. Our Licensed Pennsylvania Hormone Clinic offers both options to patients experiencing the symptoms of Somatopause, the clinical name for Symptomatic Age-Related HGH Deficiency.
We also provide an assortment of other Hormone Therapy and Wellness Programs designed to amplify your life, such as Testosterone Replacement, the HCG Diet, and Vitamin B12 Injections.
If you'd like to speak with a representative for a free consultation or make an appointment for Hormone Assessment, our Certified Hormone Specialists are standing by to take your call!
Battling Somatopause with Sermorelin Acetate
HGH Deficiency has a massive and profound effect on your body's ability to maintain peak performance.
When HGH Levels fall into decline, the entire body falters as a direct result.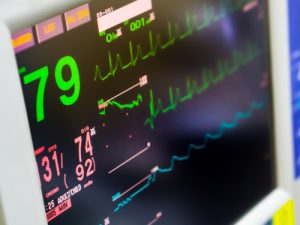 Symptoms of HGH Deficiency include diminished immune capacity, slow metabolism, depression, fatigue, foggy memory, impaired concentration, loss of muscle mass, slower healing capacity, and even thinning hair.
With Recombinant Sermorelin Acetate, you can mitigate many of these symptoms and boost your overall vitality!
Pennsylvania Sermorelin Doctors
We have a staff of highly trained professionals that have dedicated their lives to the ongoing health and wellness of our patients. We work with local doctors in every corner of Pennsylvania so that you can be treated quickly, accurately, and effectively without ever having to experience any undue inconvenience.
With just a simple phone call, you can set in motion an amazing transformation of wellness in your life. We will arrange for you to meet a local Pennsylvania Physician for preliminary evaluation.
With just a sample of blood and a brief physical, we have all that we need from you to fully assess your current hormone status!
How to Qualify for Sermorelin Acetate Injections in Pennsylvania
If our t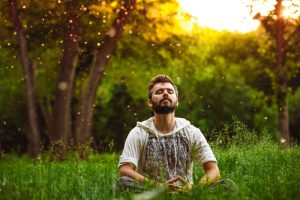 horough Hormone Evaluation shows that you can benefit from Sermorelin Acetate, we will work with you to create a specialized HRT Program to meet your personal needs, which will revolve around Recombinant Sermorelin Shots.
Along with your HRT Injections, we will also build a wellness program around your Hormone Therapy that will augment and enhance the benefits of your therapy. Once you agree to a treatment option, we will arrange for your Prescription Sermorelin to be shipped directly to your chosen address!
Comprehensive Hormone Therapy in Pennsylvania
As previously mentioned, our Hormone Clinic offers a variety of effective HRT Treatments designed to help you grab life by the horns. Many of these treatments are fully compatible with Sermorelin Acetate, including Testosterone Replacement Therapy.
If our Hormone Analysis shows that you can benefit from Comprehensive HRT Treatment, we can create an advanced Hormone Replacement Plan that will provide you with maximum benefits!
Find Out More About Pennsylvania
Pennsylvania is a large state located in the heart of the Mid-Atlantic region of the United States. Being one of the original 13 colonies, Pennsylvania is steeped in deep history, with many key events in the story of America centered in cosmopolitan Philadelphia.
In the 18th century, George Washington based military operations at Valley Forge during the key winter of the Revolutionary War.
Also, the United States Constitution and the Declaration of Independence were both written in Philadelphia, where Independence Hall still stands as a monument to our nation's founding today.
Later on, during the Civil War, the pivotal Battle of Gettysburg took place in the state, a turning point in the War Betwe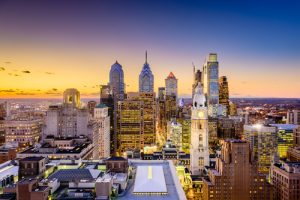 en the States.
Pittsburgh came into prominence in the late 19th and into the 20th century, a manufacturing powerhouse that remains highly relevant today, in spite of the waning presence of the manufacturing sector in the United States.
The capital of Pennsylvania is Harrisburg, and other significant metropolitan areas include Erie, Reading, York, Lancaster, Scranton, and Allentown.
In spite of being one of the biggest and most populous states in the northeast, Pennsylvania does not have direct access to the Atlantic Ocean.
Pennsylvania does have portage along Lake Erie and the Delaware River. Philadelphia is not only the largest city in Pennsylvania but is also a major port and shipping route for the Atlantic Coast.
Contact Us For A Fast And Professional Response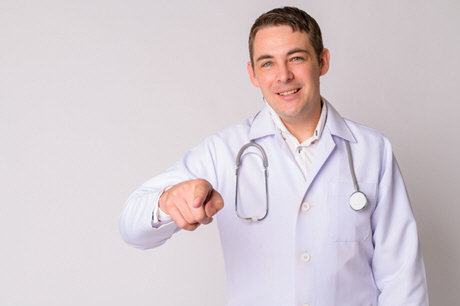 Word Count: 842