Reading Time:
3
minutes
These days, in the midst of the Covid-19 Epidemic, it is ridiculously tough to maintain a quality exercise regi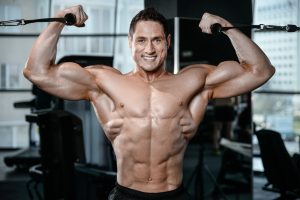 men.
Thousands of gyms around the country are closed, and millions of men and women are rightly wary of heading to the gym during the pandemic. All is not lost, however.
There are some smart ways that you can protect and preserve your gains and maybe even get a little stronger during these difficult times.
A Healthy Diet to Protect Your Strength
If you're not working out as much, this should be reflected in your meal plan. If you're not burning as many calories, your diet should reflect that fact. You should work to take in all of the vitamins and nutrients that promote muscle-building, however.
Eat plenty of fresh veggies and fruit. Include healthy fats and lean protein (including Omega-3s). Carbs should come from whole grains—avoid simple carbohydrates. Seeds and nuts are an amazing source of protein/healthy fat.
Think About Buying Some Simple and Affordable Equipment
While it's likely difficult (and definitely expensive) to try to replicate the options available at your local gym, there are some smart purchases that you can make to get a decent workout in your own home or yard.
Check out thrift stores and ads for used equipment, or check the online ads for nearby sporting goods stores. Here are some affordable items that you should look for:
Weighted Jump Ropes

Resistance Bands

Medicine Balls

Arm Bells

Kettle Bells

Weighted Training Bands
Good Exercises for Home Workouts
With a simple set of relatively cheap equipment, you have the tools at your disposal to assemble a pretty decent workout routine. While you probably don't have access to heavy weights or fancy equipment, you can still retain strength or even experience modest gains, especially in the areas of tone and cardio capacity.
Your sets should include a combination of pushing/pulling exercises to give your muscle groups a more complete workout. Here are some training options that you should consider with/or without resistance equipment:
Lunges

Squats

Push-Ups

Pull-Ups
The following are some simple weight-training exercises to help you keep strong or bulk up:
Simple Presses/Extensions

Dumbbell Row

Lat Pull Down

Inverted Row

Bent-Over Row

Shoulder Press
Could Hormone Balance Impact Your Strength? Consider Hormone Deficiency Testing
While a little bit of ingenuity can go a long way to help keep you strong and healthy, this time of great change may be an excellent time to think about your personal health needs. Hormone Imbalance affects the lives of millions of people all across America.
Low-T and HGH Deficiency are more common than you'd think and maybe getting in the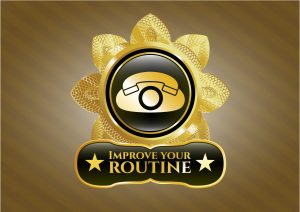 way of your ability to maximize your fitness and vitality.
Luckily, there are Hormone Clinics and Wellness Centers across the country that help patients diagnose and treat Hormone Imbalance and Deficiency!
While this has been a hard time for most everyone, it may be the perfect time to reach out to a specialist for Hormone Testing, Nutrition Evaluation, or some other form of holistic prevention/restoration!
Contact Us For A Fast And Professional Response