Reading Time:
< 1
minute
Sermorelin Acetate is a Functional Analog of a hormone known as Growth Hormone-Releasing Hormone or GHRH.
These hormones are catalysts for the production of HGH by the body. Growth Hormone is produced by the pituitary; Sermorelin Acetate sends a message to the Pituitary Gland that Human Growth Hormone should be released.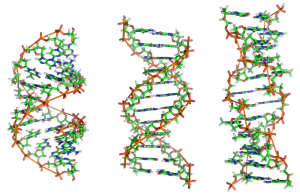 Sermorelin was initially used to treat children that suffered from Idiopathic Short Stature and Human Growth Hormone Deficiency.
It is approved by the FDA for children that are significantly shorter than they should be, and lack the Human Growth Hormone production to grow at a satisfactory rate.
Adults with HGH Deficiency can also benefit from Sermorelin Acetate Injections.
Reference
What is Sermorelin GHRP-2 / GHRP-6 / Sermorelin Acetate Injection (Blend)
Contact Us For A Fast And Professional Response