Reading Time:
4
minutes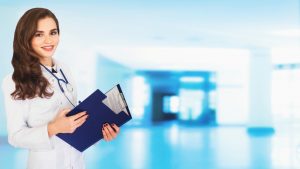 The Ketogenic Diet has been an option for a long time, but it has recently discovered increasing popularity in the past decade.
For those that can deal with the strictness of the diet, it can provide rapid weight loss, but is it worth the effort?
There is some essential information that you should think about before you adopt a ketogenic diet.
Carbohydrates Alone Don't Lead to Obesity
Carbs are necessary because they provide immediate fuel that the body can use.
When you adopt a super-low carb diet like the Ketogenic Diet, it causes your body to go into a state known as ketosis, where your body breaks down fat to unleash energy. This can lead to rapid weight loss, but there are some concerns regarding its long-term safety.
For one, the human brain requires a tremendous amount of energy to function optimally, and there are some concerns that Carbohydrates are essential to that purpose.
While it is true that Americans eat way too many carbs, that doesn't mean that the answer is to eliminate carbohydrates altogether.
Recent research has shown that cutting carbs to a modest degree and compensating with additional protein and healthy fat is a more effective way to lose weight safely.
Other studies have shown that a Ketogenic Diet is no more effective than a more traditional diet when it comes to losing weight.
The Importance of Sourcing Carbohydrates for Optimal Health
The biggest dangers associated with eating carbohydrates are relying too heavily on carbs and eating the wrong types of carbs.
A massive study published in The Lancet analyzed the dietary habits of over 15,000 adults. Upon analysis, they discovered that the patients that had the lowest mortality risk had a diet which was around 50-55% carbohydrates.
The healthiest patients sourced their carbs from whole grains and other plant foods high in complex carbohydrates.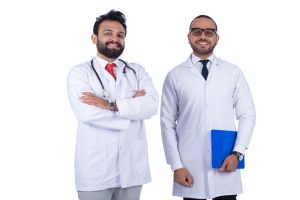 Type-2 Diabetes and other health issues related to carbohydrates are associated with diets that emphasize sugars and simple starches, which can put a tremendous strain on the pancreas and other organs.
The human body is designed to break down complex food material and can be easily overwhelmed by the chronic consumption of over-processed foods.
For example, one study compared eating a whole grain sandwich with cheese to eating a white bread sandwich with a manufactured cheese product.
Researchers found that when eating the more natural sandwich, they burned around 50% more calories.
This is what the body is used to — Our digestive tract is used to having to work for its calories, and the human physiology suffers when food enters the system in what amounts to a pre-digested state.
Other research has shown that healthy carbs have a positive impact on gut flora. Some examples of healthy carbs are beans, yogurt, vegetables, fruits, and whole grains.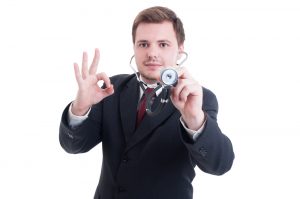 Will a Ketogenic Diet Impact the Effectiveness of Hormone Replacement Therapy?
There are no signs that a ketogenic diet has adverse effects on the results of standard HRT Treatment regimens such as Human Growth Hormone, Testosterone, and Menopause Therapy.
Many Wellness Clinics report that combining a Ketogenic Diet with a quality Hormone Replacement Regimen can amplify some of the benefits by diminishing dependence on insulin and reducing the impact of Free Radicals and Oxidative Stress.
The Ketogenic Diet is excellent for individuals that need to control their insulin levels.
If you're interested in increasing your HGH Levels naturally, a ketogenic diet does improve the circulation of HGH and IGF-1 to unlock energy from body fat.
You can also increase HGH Production by adopting an Intermittent Fasting Routine.
Should You Choose the Ketogenic Diet?
While we wouldn't recommend the Ketogenic Diet to everyone, many people do find success when utilizing the protocol.
If you are currently on the Ketogenic Diet and it's working for you, it's hypothesized that the health gains from effective weight loss vastly outweigh the risks associated with being overweight.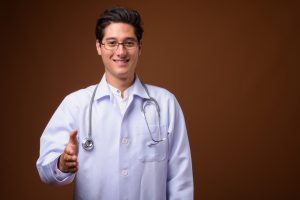 One downfall associated with the Ketogenic Diet is that it can lead to some nutritional pitfalls such as potassium, calcium, and magnesium deficiency.
It's essential to include a useful dietary supplement that counteracts these deficiencies to protect the normal function of the human body.
Many argue that the Ketogenic Diet is best for short-term use, perhaps only a few months at a time.
This is long enough to see real results from switching to a fat/protein diet without having a significant impact on long-term issues associated with missing out on the nutrients associated with a healthy, more well-rounded diet.
It can also be great for people struggling to control their insulin sensitivity, allowing the body to reset its resistance to insulin.
On the other hand, there are many different diets that are similarly effective, such as the DASH Diet and the Mediterranean Diet, which offer a responsible balance between fat, protein, and carbohydrates.
We recommend that you discuss diet plans with a health professional, and participate in regular physicals to ensure that there are no problematic side-effects associated with your diet.
Reference
Ketogenic diet: Is the ultimate low-carb diet good for you?
Contact Us For A Fast And Professional Response