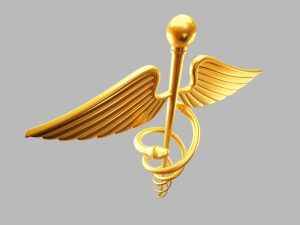 Dr. McKenzie Ashford
Dr. Mckenizie Ashford is one of our original and pioneering doctors here at the American Sermorelin Clinic of Medical Health Institute in Florida. Her interests and specialties include integrative medicine utilizing hormone replacement therapy (HRT) to improve symptoms of menopause and andropause, as well as the normal imbalance and decline that commonly occurs with age. Endocrinology has been her area of study since the time of her education.
Throughout her time at medical school and starting out as a primary care physician (PCP), she noticed that so many of the patients required multiple medications – sometimes up to ten or more! Some of these medications treated the actual ailment but some of the others just treated the side effects of the other medications. "Hmmm.....something didn't seem right here. This can't be healthy or effective," Ashford was thinking. Seeing so many patients in such a predicament, she began to worry and then think about how this could be changed. She wouldn't be doing her job if she wasn't actually healing her patients.
This is where her journey into integrative medicine really began, with a focus on endocrinology and hormonal balance. Essentially, Ashford wants to look at the body as a whole with the knowledge that everything is connected and an ailment cannot typically be treated as something separate from the other systems within the human body. This is essential to the integrative medicine philosophy: a healing-oriented medicine that takes into account the lifestyle of the patient and appropriately utilizing both conventional and alternative methods of healing the body.
In addition, Ashford is also a proponent of the functional medicine approach. Functional medicine can be defined as a systems biology-focused approach that aims to identify and fix the the root cause of the disease afflicting the patient. This is the heart of hormone replacement therapy. This is why, when you come in to ask about GH deficiency, low testosterone or menopause symptoms, we ask that you complete a comprehensive blood test. This blood test takes into account all of the important hormones within your body (chemical messengers) as well as gathering data on several different systems within.
Ashford's main goal is to balance our patient's hormones so that they are all working in sync with one another and not just being within a "normal" range as determined by standards. Not only should they be normal, but they are all working in tandem. This is crucial to excellent health. She aims to prevent further decline in health by evaluating every aspect of her patient's lives including nutrition, exercise level and stress controls. The goal is be on as few medications as possible.
When a patient comes in who requires HRT, whether it be HGH or sermorelin acetate replacement therapy, testosterone replacement therapy (TRT) or for the treatment of menopausal symptoms, not only do we prescribe the necessary dose of hormone, but we also give the patient an individualized nutrition and exercise plan, as well as discuss ways to really lower one's stress level by determining what is adversely affecting the patient's lifestyle.
If you're looking to really get to the root of your medical issues, come for an evaluation at our American Sermorelin Clinic of Medical Health Institute and meet with Dr. Mckenzie Ashford. She will not disappoint in her attentiveness to your needs as a patient.
Contact Us For A Fast And Professional Response