Stamford, Connecticut Map Of Blood Testing Facilities

Represents a
LabCorp
blood testing facility

Represents a
Quest Diagnostics
blood testing facility
Blood Testing Centers In State
Labcorp Center
,12 Case St Ste 302,Norwich,CT,06360
Labcorp Center
,1068 W Main St,Waterbury,CT,06708
Labcorp Center
,4750 Main St,Bridgeport,CT,06606
Labcorp Center
,67 Sand Pit Rd,Danbury,CT,06810
Labcorp Center
,1290 Summer St Unit 5100,Stamford,CT,06902
Labcorp Center
,501 Kings Hwy E Ste 103,Fairfield,CT,06825
Labcorp Center
,755 Campbell Ave Ste 3,West Haven,CT,06516
Labcorp Center
,3018 Dixwell Ave 3Rd Fl,Hamden,CT,06518
Labcorp Center
,2284 Berlin Turnpike,Newington,CT,06111
Labcorp Center
,2 Dearfield Dr Ste 101,Greenwich,CT,06831
Quest Diagnostics Center
,144 North Main Street,Branford,CT,06405-3044
Quest Diagnostics Center
,935 Farmington Avenue,Bristol,CT,06010-3927
Quest Diagnostics Center
,15 Chesterfield Road,East Lyme,CT,06333-1730
Quest Diagnostics Center
,557 Post Rd,Darien,CT,06820-3609
Quest Diagnostics Center
,721 Bank Street,New London,CT,06320-5005
Quest Diagnostics Center
,400 Saybrook Rd,Middletown,CT,06457-4731
Quest Diagnostics Center
,131 New London Turnpike,Glastonbury,CT,06033-2246
Quest Diagnostics Center
,7 Germantown Rd,Danbury,CT,06810-5000
Quest Diagnostics Center
,3000 Dixwell Ave,Hamden,CT,06518-3522
Quest Diagnostics Center
,21 Woodland St,Hartford,CT,06105-4318
Quest Diagnostics Center
,665 Boston Post Road,Old Saybrook,CT,06475-1521
Quest Diagnostics Center
,100 Hazard Ave,Enfield,CT,06082-5447
Quest Diagnostics Center
,45 S Main St,Unionville,CT,06085-1278
Quest Diagnostics Center
,135D Storrs Rd,Mansfield Center,CT,06250-1638
Quest Diagnostics Center
,816 Broad Street, Ste 22,Meriden,CT,06450-4364
Quest Diagnostics Center
,11 Woodland Road,Madison,CT,06443-2342
Quest Diagnostics Center
,555 Main Street,Manchester,CT,06040-5196
Quest Diagnostics Center
,100 Retreat Ave,Hartford,CT,06106-2528
Quest Diagnostics Center
,60 Temple Street,New Haven,CT,06510-2716
Quest Diagnostics Center
,118 New London Turnpike,Norwich,CT,06360-2616
Quest Diagnostics Center
,520 Hartford Turnpike,Vernon,CT,06066-0000
Quest Diagnostics Center
,80 Mill River Street,Stamford,CT,06902-3733
Quest Diagnostics Center
,381 Hopmeadow Street,Simsbury,CT,06089-9692
Quest Diagnostics Center
,515 Bridgeport Ave,Shelton,CT,06484-5366
Quest Diagnostics Center
,55 Town Street,Norwich,CT,06360-2332
Quest Diagnostics Center
,60 Westwood Avenue,Waterbury,CT,06708-2460
Quest Diagnostics Center
,465 Silas Deane Highway,Wethersfield,CT,06109-2134
Quest Diagnostics Center
,2 Concorde Way, Building 3A,Windsor Locks,CT,06096-1577
Quest Diagnostics Center
,15 South Elm Street,Wallingford,CT,06492-4741
Quest Diagnostics Center
,555 Lordship Blvd Fl 1,Stratford,CT,06615-7156
Quest Diagnostics Center
,1933 E Main St,Torrington,CT,06790-3102
Quest Diagnostics Center
,365 Queen Street,Southington,CT,06489-0000
CURRENT WEATHER
Location: Stamford
Station Name: Stamford
Data Date: 10-01-2020 ECT
Data Time: 16:01 ECT
Current Temp: 50'F
Min. Temp: 45'F
Max. Temp: 54'F
Humidity: 61%
Pressure: 1030 kPa
Wind Speed: 2.1 Bf
Weather: Clouds
Description: Few Clouds
Data Provided Via OpenWeatherMap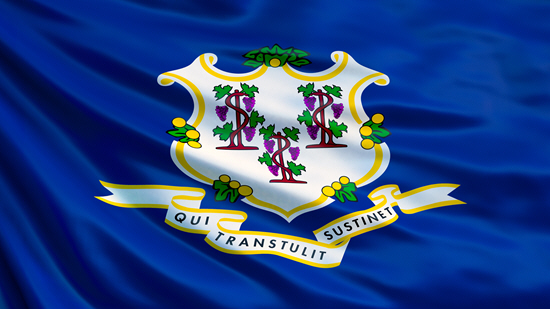 Stamford () is a city in Fairfield County, Connecticut, United States. According to the 2010 census, the population of the city is 122,643. As of 2017, according to the Census Bureau, the population of Stamford had risen to 131,000, making it the third-largest city in the state (behind Bridgeport and New Haven) and the seventh-largest city in New England. Approximately 30 miles (50 kilometers) from Manhattan, Stamford is in the Bridgeport-Stamford-Norwalk Metro area which is a part of the Greater New York metropolitan area.
Stamford is home to three Fortune 500 Companies, eight Fortune 1000 Companies, as well as numerous divisions of large corporations. This gives Stamford the largest financial district in the New York metropolitan region outside New York City itself and one of the largest concentrations of corporations in the United States.
Contact Us For A Fast And Professional Response
How useful was this post?
Click on a trophy to rate it!
Average rating / 5. Vote count:
Word Count: 125