Reading Time:
3
minutes
I'm a retired high school history teacher, and was an after-school soccer and wrestling coach. I worked for 29 years on and off in the public school system. When I was first diagnosed with hypothyroidism more than 2 years ago, my primary care doctor recommended I take synthetic thyroid hormone to help correct the imbalance. When I tried that, I felt worse than ever. I tried a bunch of different medications, and they didn't work.
I finally went to an endocrinologist, and he suggested a new treatment called tesamorelin. I took it for a year and a half up till now and lost roughly 80lbs of fat and gained 25 pounds of lean muscle. I had to also make strict dietary changes and exercise every other day to get the best results. I no longer touch caffeine or alcohol. I gave up smoking the devil's lettuce recreationally. With a lot of mental effort, I gave up soft drinks like cherry coke and mountain dew, two liquid refreshments I was addicted to and loved to drink. I miss them both, but don't miss the obesity.
From my own research online, Tesamorelin is a human growth hormone secretagogue that is used to help stimulate the body's natural growth hormone production. The drug is commonly used to help reduce symptoms of growth hormone deficiency in adults. I was diagnosed with HGH deficiency less than two years ago and decided to give it a try. It's more cost-effective than HGH. HGH is expensive by comparison.
Tesamorelin has proven to be a powerful treatment for growth hormone deficiency according to a number of studies I read before going on a protocol using it. It's been proven to increase natural growth hormone production by mimicking GHRH or Growth Hormone Releasing Hormone, which helps improve symptoms of the condition I have. Using it has increased my energy levels. I get better sleep. I believe it improved my mood and reduced moodiness. It's also believed by some doctors to potentially reduce the risk of diabetes and heart disease in men and women, as well as improve athletic performance for those who make the strict lifestyle, diet, and exercise changes needed while using the drug. Working out and fasting after doing injections of the drug made me feel pretty damn amazing. That seems to be the secret combination for me working out while feeling hungry.
Tesamorelin has helped me feel better than I have in years and I feel fully rejuvenated when I wake up in the morning. I gave up coffee and tea completely, finally. It has improved my motivation levels in the morning when in the past I needed coffee to start the day. I am getting morning wood again and my wife who is younger than me with a higher libido is zestier as a result. She's a happy camper. I need coffee and espresso no more for breakfast. I rarely ever get an afternoon energy crash and my sense of well-being reminds me of when I was in my 20s. It has also helped my beard grow thicker hair which was a surprising side effect. Instead of feeling weak and tired all the time, I feel strong. I hated the old fart me that felt listless and paralyzed with a sense of indecisiveness. That's the one thing I hated most about getting old, the lack of being able to make decisions.
My health and wellness budget was a big concern for me to be honest given that I'm on a fixed income. I didn't want to go broke and have to live off catfood. The cost of tesamorelin has been significantly reduced in recent years. Today, it is available for just "dollars a day". The only downside is that it is a once-a-day or an every other day injection, so it's not exactly something you can just pop when you feel like it. It's best to take tesamorelin on a daily or every-other-day schedule, preferably in the morning on an empty stomach. Using tesamorelin on an empty stomach and working out afterward really had a big impact on its beneficial effect in me. That was actually counter intuitive for me.
The cost of tesamorelin has been affordable in my opinion, which has allowed me to continue to take the drug without worrying about paying excessive monthly prescription costs. The only cost I've had to worry about is the cost of the medication itself, which I've been able to save by purchasing it online through an affiliated clinic. Currently, tesamorelin can be purchased online for as little as the low $XX per dose depending. This has allowed me to continue to take the drug without going bankrupt.
I don't know what else to say other than I look and feel younger. These are my anecdotal opinions on it and I know not every one gets the same results, but I'm happy.
Contact Us For A Fast And Professional Response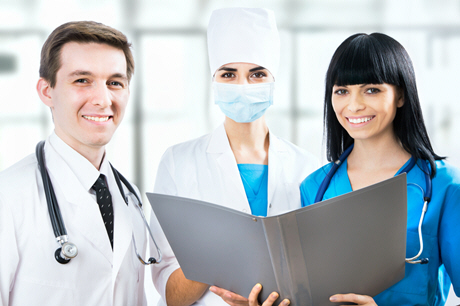 Word Count: 820