Reading Time:
7
minutes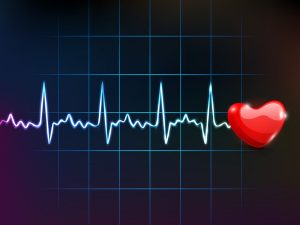 Testosterone Hormone Therapy continues to grow in popularity. In fact, over the last decade, the number of patients using Testosterone has tripled in size, and the Low-T Treatment industry is a huge national and international enterprise, with over two billion dollars spent on Testosterone Therapy Products in the United States alone.
How Many Men Use Testosterone?
As of 2010, 1.3 million people in the United States were prescribed Low-T Therapy. In just three years, this number grew to 2.3 million. This suggests that patients and their doctors believe in the potential benefits of Testosterone, in spite of the fact that certain groups, including the FDA, have not made a definitive statement on the potential effectiveness of the treatment, nor its heart risks.
In spite of its great potential benefits for many men, there are some potential health risks associated with Testosterone. There is a large amount of debate in the medical community regarding the effect that Testosterone Therapy Treatments have on the heart. Some studies seem to suggest that Testosterone increases the risk of heart issues, whereas others provide evidence that Testosterone Therapy may actually promote heart health.
Research Unclear Regarding the Risks of Low-T Treatment
Even recent studies have been published whose results seem entirely at odds. One study produced in July by the University of Texas, for example, showed no evidence that Testosterone Treatments have any negative effect upon the heart, whereas a study produced by UCLA provided evidence that men with heart disease that take Testosterone have twice the risk of heart attack as compared to their healthier peers.
Furthermore, a review published just days ago by the Food and Drug Administration showed that it could not determine any benefit or risk associated with Testosterone Replacement Therapy. The research survey comes to the conclusion that, based on current available evidence, Andropause does not lead to changes in sexual ability and energy level. They do not rule out the potential for Testosterone Therapy to provide benefits for patients with Age-Associated Low-T, but they do not have the evidence to conclude that Testosterone Therapy for men with Andropause is a necessary treatment.
Though there are studies which seem to suggest that Testosterone Therapy may be associated with Cardiovascular issues, the United States FDA does not consider any of these studies to be ultimately convincing.
Because of this lack of concrete evidence, there are a wide variety of opinions regarding Testosterone Therapy. Many physicians have been providing the treatment for years or even decades, and believe that they have seen the benefits of the treatment firsthand.
Testosterone Study Results Depend on Their Design
Dependent on the way that the studies were designed, Low-T Studies have come to a wide variety of conclusions. Some studies show that Testosterone appears to be perfectly safe for the heart, or even somewhat protective. Other studies suggest the opposite, that Testosterone is a danger to heart health. Even among studies which present evidence that Testosterone negatively impacts the heart, some studies suggest this threat is minor, whereas other studies suggest that the danger is more significant. Still more studies provide evidence that this risk is connected to the underlying condition of the patient's heart.
UCLA Testosterone Heart Health Study
As we mentioned earlier, one study published by UCLA suggests that Testosterone Treatment is correlated with heart risk. This study analyzed the medical data of almost 56,000 males that used Testosterone. They found that in the first three months of therapy, patients experienced twice as many heart attacks as they did in the year previous to engage in treatment, if they were over the age of 65 or otherwise suffered from heart disease.
Of course, this could be the result of underlying health issues which encouraged the patients to seek Testosterone Therapy. Also, this could also simply be evidence that people that have had a heart attack in the last year are less likely to seek Testosterone Treatment.
University of Texas Testosterone-Heart Health Study
The study conducted at the University of Texas, on the other hand, evaluated 6000 males, all at least 66 years of age that were currently taking Testosterone Replacement Therapy. They evaluated that data in comparison to 19,000 males at least 66 years of age that did not use any form of Testosterone.
In this study, there was no significant evidence that suggested that Testosterone Restoration had any impact on heart attack risk among patients. In this study, the evidence even suggested that patients that are at an elevated risk of heart attack may actually have a lower chance of having a heart attack if they are on Testosterone. Future research will have to be conducted, of course, in order to corroborate this evidence.
Why Do Different Studies Reveal Different Results?
On it's face, it would appear quite strange that the results of these studies differ so significantly. However, there are some important differences. For example, the Texas Testosterone Study only evaluated the condition of older men that took Testosterone Therapy, whereas the UCLA research cast a wider net. Also, the Texas Study was limited to patients that were currently on Medicare, and monitored patients that were treated from the years 1997 and 2005.
One of the lead researchers of the UCLA study was doctor Sander Greenland, a professor of statistics and epidemiology. He explains that an important area of research with regard to monitoring the effects of Testosterone Replacement Therapy is to look at how Low-T Treatment effects patients during various times. In his case, he and his associates were interested in how Testosterone potentially affects the heart in the initial three months of treatment.
By What Mechanisms Would Testosterone Therapy Impact the Risk of Heart Attack?
Another reason why there is debate with regard to how Testosterone Therapy might impact heart health is because there are competing hypotheses that simultaneously at least hold some merit. For example, there is evidence that suggests that healthy Testosterone Levels promote improved body composition, and also promote healthy cholesterol while reducing inflammation.
On the other hand, there are some mechanisms by which Testosterone could also increase the risk of heart disease. For example, men taking Testosterone Treatments may be more prone to fluid retention, which could possibly increase the risk of hypertension and other conditions.
How Does the Body of Research Stand with Regard to Testosterone Therapy and Heart Health?
It really depends on who you ask. The lead researcher of the Texas Study, Dr. Anawalt, says that there is no overwhelming evidence that shows that Testosterone Treatments, when administered appropriately, elevate the risk of heart conditions such as stroke and heart attack. There is also no strong evidence that Testosterone increases the formation of blood clotting.
Although the body of evidence is not complete, the Food and Drug Administration chooses to err on the side of caution, demanding that all Testosterone Therapy Products display a clear warning to inform the patient of the potential risk of blood clotting. Dr. Greenland feels that the FDA warning is justified, and that more research has discovered a link between blood clots and Testosterone than have given the all clear.
Of course, in spite of their disagreement with regard to the potential risk to the patient, most Hormone Therapy and Endocrinology experts do believe that Low-T Treatment can be incredibly beneficial for many patients, even with these increased risks.
What is Low-T, and How Common is the Condition?
The National Institutes of Health estimate that around five million American males suffer from Low Testosterone. Often, Low Testosterone is related to natural changes that occur during aging which suppress the production of the hormone. Testosterone is incredibly important for both sexes, especially men, who produce the hormone in much greater concentrations.
Testosterone is responsible for supporting reproductive health, and it is also a vital anabolic factor which promotes bone and muscle health while keeping fat in check. Testosterone also has a potent psychological influence, and Low-T is associated with low libido, anxiety, irritability and depression.
It is important to specify that Testosterone Deficiency is not a disease, but a condition which is a side-effect of underlying health issues which impede hormone health. Testosterone is produced via a complex mechanism which involves various organs, including the testes, adrenal glands, pituitary, and hypothalamus, and any disorder that disrupts this balance can lead to Testosterone Deficiency.
In order to be diagnosed with Low-T, the patient must display symptoms associated with Low Testosterone while also displaying clinically low levels of the hormone via blood testing. Because Testosterone Levels are variable, these levels should be measured twice, both in the morning, when Testosterone Levels are at their highest and most consistent.
Who Should Think About Testosterone Therapy?
Testosterone Replacement is available in a variety of FDA-approved forms, including Testosterone Injections, Testosterone Creams, and Testosterone Patches. Testosterone is approved for patients which are unable to produce sufficient Testosterone to meet the needs of the body as a result of underlying clinical issues.
Testosterone is often prescribed off-label for other non-FDA approved uses as well. Testosterone is not explicitly FDA-Approved for Andropause, but is widely prescribed for such purposes. Testosterone is also often prescribed to women as a treatment to restore libido and relieve the symptoms of Menopause.
How Low is Too Low?
Every patient responds to Low-T in his own way, but, according to the Endocrine Society, Low-T is associated with Testosterone Concentrations in the blood stream under 300 ng/dl. Of course, some patients may experience these Low Testosterone Levels without experiencing any issues associated with the disorder, so patients must also display symptoms of their diagnosed deficiency.
Who Should Use Testosterone Therapy?
Before being prescribed Testosterone, it is important to undergo blood testing to confirm the diagnosis. Often, physicians will prescribe their patients Testosterone without doing these important tests which can reveal the deficiency, which could potentially place patients at risk.
But, for men that suspect that they may be suffering from Low-T, there's no reason not to visit a doctor. If lab testing confirms Testosterone Deficiency, Low-T Therapy will likely produce real and significant results. For men that have been clinically diagnosed with Low-T that show no major risk factors for heart attack or other conditions which can potentially be exacerbated by Low-T Treatment, they should certainly think about taking advantage of the treatment option, although they should be evaluated by a medical professional at least once every six months to one year in order to make sure that the treatment is working as expected with no serious, unwanted side-effects.
Who Should Not Use Testosterone Therapy?
Of course, some men should avoid Testosterone altogether until the safety profile of the treatment is more clearly delineated. For example, men with a prior history of heart attack should avoid Testosterone.
Contact Us For A Fast And Professional Response