Reading Time:
7
minutes
There are many benefits of testosterone replacement therapy, some well known, others less so.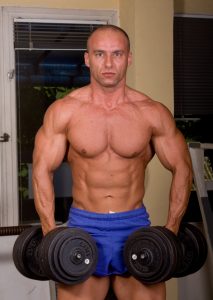 Testosterone. When most people hear that word, they immediately associate it with masculinity.
Strength...large muscles...aggression...vigor...sexual virility...youth...anti-aging...risk-taking, egocentrism, and longevity.
Scientifically it has been associated with good mental health, muscle development, healthy bones, virility, helping boys become men and high sexual libido. We have several dozen articles on our website here which go over the medical and scientific benefits of testosterone.
All of these traits are, to some degree, accurate and based on many decades or generations of medical and scientific research.
But there is more to the testosterone story – way more when one's testosterone levels are optimized.
Not too high, not too low, the "goldy-locks zone" or golden median. For each man or woman, this optimized zone is different, so it's an art and science to find the right balance with testosterone replacement therapy (TRT).
Optimized Testosterone, what typically happens is pretty impressive!
That's right. Weight-loss, higher sperm count, and a lower risk of developing the dreaded metabolic syndrome are just a few more of testosterone's benefits.
A recent study concluded that testosterone replacement therapy (TRT) could help you lose weight and keep it off. Let's review the benefits of testosterone.

Hypogonadism (Low Testosterone).
"Obesity is widespread in men with testosterone deficiency (hypogonadism)," said lead study author, Karim Haider, M.D., a urologist and an andrologist who practices medicine in Bremerhaven, Germany.
"Men with hypogonadism and obesity receiving long-term testosterone therapy achieved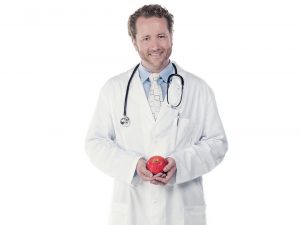 progressive and sustained weight loss, while untreated controls gained weight.
The favorable decreases in weight and waist circumference may have contributed to the observed reductions in mortality and major cardiovascular events."
Dr. Haider MD and his fellow researchers are conducting an ongoing study of men with low testosterone levels ("Low-T").
For ten years, they followed 805 patients with hypogonadism who were, on average, aged between their late fifties and mid-sixties.
The 462 (57.4 percent) patients with obesity were given the option to receive testosterone replacement therapy offered by testosterone undecanoate injections (TU) in amounts of 1,000 mg every three months.
For the study group, 273 chose to receive TRT, and the remaining 189 who declined the treatment served as the study's control group.
For the ten years of the medical research study, the men receiving testosterone dropped 20.3 percent of their baseline body weight (50.5 pounds; 22.9 kg). It was an astonishing result of this clinical trial.
Also, their waist measurements were reduced by 12.5 cm (4.9 inches), and their Body Mass Index (BMI, a measure of body fat that is the ratio of the weight of the body in kilograms to the square of its height in meters) dropped by 7.3 kg/m2, and their waist-to-height ratio decreased by 0.07.
The control group did not experience these beneficial results. This group averaged a 3.9 percent gain in their baseline body weight (3.2 kg; 7.1 pounds), and their waist size expanded by 4.6 cm (1.8 inches).
If that weren't bad enough, the control group experienced an average increase in BMI of 0.9 kg/m2 and a waist-to-height ratio increase of 0.03.
The importance of these numbers cannot be overemphasized since they play a crucial role in predicting future adverse health issues.
Here's proof: Throughout the study, 12 (4.4 percent) of the men in the testosterone group died. The control group experienced 57 deaths (30.2 percent), 47 myocardial infarctions or heart attacks (24.9 percent), and 44 strokes (23.3 percent).
The numbers speak for themselves and demonstrate the powerful, life-saving benefits of testosterone. Obesity is thought to be one of the worst killers in the world because it is associated with a full range of cardiovascular disease, cancer, heart attacks, and stroke.
"Our study found long-term testosterone therapy in men with hypogonadism and obesity resulted in significant improvements in measures of body size and composition," Haider stated. "In addition, testosterone therapy was associated with a reduced risk of death, heart attack, and stroke.
This suggests testosterone levels should be measured in men with obesity, and testosterone therapy should be offered if indicated.
Low testosterone is associated with low sperm counts
The Endocrine Society held its 100th annual meeting in March of 2018 and presented the results of semen quality research. And the news was grim, to put it mildly.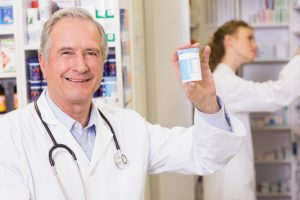 The research consisted of more than 5,000 male partners of infertile Italian couples.
It concluded that in addition to the fertility issues, low sperm count was an additional predictor of a broad range of severe adverse health consequences: osteoporosis, cardiovascular diseases, and the dreaded and feared metabolic syndrome, which is discussed a lot on our testosterone research website.
Low-T can lead to a low sperm count, just as extreme bodybuilders who abuse testosterone can have a low sperm count. The key with testosterone is moving toward optimization.
Specifically, men with a low sperm count were 1.2 times more likely to have excess body fat, elevated triglycerides and blood pressure, and lower HDL cholesterol ("The good kind"). Insulin resistance and metabolic syndrome were also more common in these men.
And more than half of the men suffering from low testosterone also had osteoporosis...proving once and for all that this debilitating affliction is not just a "woman's disease."
But here is the shocker: men with low sperm levels were an astonishing 12 times more likely also to have Low-T. Higher sperm counts are, therefore, a benefit of testosterone, when it is optimized, or when levels are put in an optimized region.

Low testosterone raises mortality risk for those with metabolic syndrome
A recent French medical study concluded that elderly men suffering from metabolic syndrome and diminished levels of both free and total testosterone were more prone to die of any cause over 12 years, compared with men without metabolic syndrome.
"Studies that reported a significant association of low testosterone with mortality were usually performed in older men who are more likely than younger men to have low HDL cholesterol levels, dyslipidemia or abdominal obesity, three important components of [metabolic syndrome]," Nasser Laouali, MSc, of the Center for Research in Epidemiology and Population Health at Paris-Saclay University, France, and fellow researchers wrote in the study background.
"Also, a previous study suggested that the association of low plasma testosterone and mortality could be restricted to men with [metabolic syndrome]. Based on these observations, we hypothesized that the association of testosterone and mortality in men might be modified by [metabolic syndrome]."
In the study, Laouali and his colleagues analyzed data from 444 men aged at least 65 years not using hormone antagonists or related substances from the ongoing French Three-City cohort study, a study evaluating the association between vascular factors and dementia (mean age, 74 years).
Participants provided fasting blood samples at baseline and were interviewed five times every 2 to 3 years.
Researchers measured total testosterone and bioavailable testosterone and measured individual metabolic syndrome components, including the presence of central obesity, elevated triglyceride level (> 1.7 mmol/L), reduced HDL cholesterol (< 1.03 mmol/L), high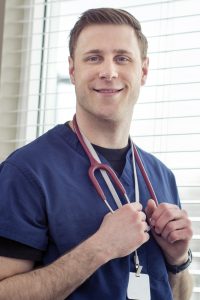 blood pressure (systolic 130 mm Hg; diastolic 85 mm Hg) or elevated fasting plasma glucose ( 5.6 mmol/L).
Researchers used a Cox regression model to analyze the link between testosterone and all-cause mortality in men with and without metabolic syndrome, and they also performed separate analyses among men with metabolic syndrome by defining subgroups with each individual metabolic syndrome factor.
Within the cohort, 106 men had metabolic syndrome (23.9%). During a mean follow-up of 12 years, 166 men died.
Overall, total and bioavailable testosterone were not associated with all-cause mortality in an adjusted model that included metabolic syndrome, according to researchers. However, they observed an interaction between total and bioavailable testosterone and metabolic syndrome on mortality risk (P =.002 and .008, respectively)
In men without metabolic syndrome, researchers did not establish a connection between total and bioavailable testosterone and mortality. But among men with metabolic syndrome, researchers uncovered a linear trend between testosterone levels and mortality risk.
For each 1-standard deviation decrease in total and bioavailable testosterone in men with metabolic syndrome, the hazard ratio (HR) for mortality risk was 1.78 (95% CI, 1.13-2.78) and 1.83 (95% CI, 1.17-2.86), respectively.
In analyzing each component of metabolic syndrome, researchers observed statistically significant or borderline significant interactions between each element with total and bioavailable testosterone on all-cause mortality. Results persisted after excluding men who died in the first 2 or 4 years of follow-up.
"These results are in agreement with the hypothesis that differences in [metabolic syndrome] prevalence across the epidemiological studies may partly explain inconsistent findings on the relation of testosterone with mortality in men," the researchers wrote.
Metabolic syndrome status should be considered when reviewing outcomes related to testosterone level, they wrote.
"If confirmed, these results may help clinicians to detect individuals at higher risk for death and requiring intensive medical monitoring," the researchers wrote.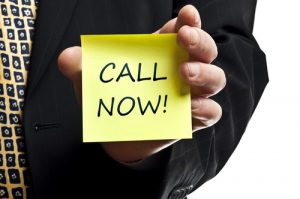 The evidence is overwhelming: testosterone plays a role...a vital, critical role in men's health. Low testosterone levels represent a severe and immediate danger to a man's health.
If you are suffering from any of these enfeebling conditions, or if you are interested in preventing the development of these conditions, contact us for a FREE, no-obligation discussion of the role testosterone plays in the many aspects of your continued good health.
References
Testosterone can help men with hypogonadism lose weight, keep it off
The hidden hazards of low sperm counts
Testosterone and the metabolic syndrome
Contact Us For A Fast And Professional Response