Reading Time:
4
minutes
Over the last generation, billions of dollars have been spent on Alzheimer's research. As we continue to learn more about the science of Alzheimer's, we recognize that many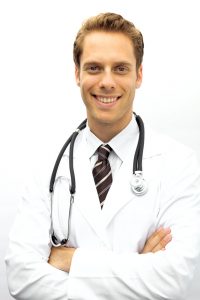 conditions are correlated with a higher instance of the disease.
While we do not understand the real causes of Alzheimer's disease, new treatments are being developed to slow down the ongoing progression of the disease and improve the quality of life for patients.
Because Alzheimer's is such a complex disease, it is studied by various sectors of the medical community.
For example, Alzheimer's Disease is one of the central topics in the field of gerontology, which is the study of aging and the impact of aging on the elderly population.
Christian Pike is a professor at the University of Southern California that specializes in Alzheimer's Research.
He has thoroughly studied how Obesity and Low-T impact the prevalence and severity of Alzheimer's Disease among aging men.
What Is Alzheimer's Disease?
Alzheimer's Disease is a debilitating condition in which patients slowly lose their mental faculties throughout many years.
It has a particularly devastating impact on memory, which eventually causes patients to forget even the most fundamental aspects of day-to-day function and self-care.
It's estimated that 1/3rd of seniors die as a result of dementia, which includes Alzheimer's Disease.
As men and women are living longer, Alzheimer's becomes increasingly deadly. Today, Alzheimer's is considered the 6th most common cause of death in America, afflicting nearly 6 million people nationwide.
Many Factors Influence Testosterone Deficiency Risk
While Alzheimer's Disease is most closely associated with old age, there are a variety of factors that appear to increase the risk of Alzheimer's among the elderly.
Two factors which Christian Pike mentions specifically are Low Testosterone and Obesity, which are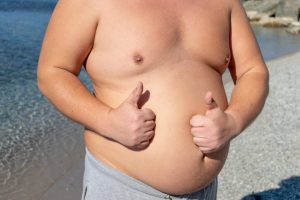 increasingly linked to Alzheimer's as the Alzheimer's Research continues to advance.
Pike explains that, for men, Testosterone Levels reach their highest point around the age of 25.
Testosterone Production plateaus until approximately age thirty, after which the body experiences diminished Testosterone for the rest of the lifespan.
Total Testosterone Levels decline slowly, at around 1% annually. Unfortunately, Free Testosterone is a more significant indicator of healthy Testosterone, and Free Testosterone Production tends to fall at an even faster rate.
The Effects of Testosterone on Alzheimer's Risk
Over the last few years, excellent Longitudinal Studies have been conducted to determine how various factors influence the incidence and severity of Alzheimer's. One study followed patients throughout ten years.
Some of these patients showed signs of Alzheimer's, while others did not. One of the goals of this study was to provide data to help predict the odds that an individual would develop Alzheimer's based on some aspects of their health.
Among the significant factors that increased the odds of developing Alzheimer's was Low-T. Men that have suppressed Testosterone Levels were considerably more likely to develop Alzheimer's than those with healthy Testosterone.
Because healthy natural Testosterone Production is associated with increased resilience toward Alzheimer's Disease, there's reason to believe that Bio-Identical Testosterone Treatments could reduce the risk of the disease, or at least delay its onset significantly.
While there has been the reason for caution regarding the potential influence of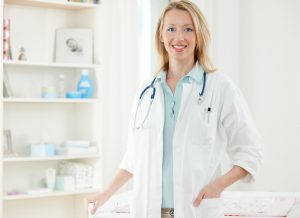 Testosterone Replacement Therapy on Prostate Cancer Risk, recent studies suggest that such risks have been overestimated, especially since Testosterone Protocols have become more sophisticated since the turn of the century.
Of course, patients at elevated risk for Prostate Cancer may benefit more substantially from other forms of treatment which influence Androgen Receptors without activating prostate cells.
Pike is investigating the potential benefits of utilizing Selective Androgen Receptor Modulators (SARMs) to diminish Alzheimer's Risk. These pharmaceuticals show promise in mice, providing a benefit to brain tissue without affecting the prostate.
The Effects of Obesity on Alzheimer's Risk
Over the past thirty years, obesity has become a severe epidemic throughout the United States.
Two out of every three adults in the United States are either overweight or obese. Research shows that the risk of any form of dementia increases by 300% among the obese. In fact, people that are obese tend to develop symptoms more quickly than those that are of a healthy weight.
It's hypothesized that inflammation is a significant factor which increases the risk of Alzheimer's, and obesity dramatically increases the prevalence and severity of dementia.
Testosterone Deficiency and Obesity are Linked
Upon investigating both of these factors, Pike believes that it is of the utmost importance for men to preserve healthy Testosterone Levels and maintain a healthy weight to ward off Alzheimer's Disease.
The two conditions not only appear to increase Alzheimer's Risk independently but men that experience both are at even higher risk.
That's because men with Testosterone Deficiency have a slower metabolism, meaning that they end up with less muscle mass, reduced energy, and increased body fat.
Could Testosterone Replacement Help You Protect Your Neurological Health?
Testosterone Deficiency has a potent suppressive effect on health and wellness. It also significantly increases mortality risk.
Our Board Certified American Hormone Clinic can help you determine if you or a loved one are a candidate for life-changing HRT Therapies, including Bio-Identical Testosterone.
All you have to do to get started is make a phone call. We serve patients all across America, and we'd be happy to help you restore Hormone Balance and mitigate the risk of Hormone Deficiency!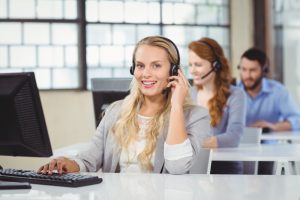 We not only provide Testosterone Replacement Therapy Services for men, but HGH Injections, Sermorelin Acetate for Somatopause, Thyroid Treatments, and more!
If you are a man or woman thirty or older interested in the benefits of Hormone Optimization, we encourage you to contact us for a free consultation!
References
Human blood-brain barrier receptors for Alzheimer's amyloid-beta 1- 40. Asymmetrical binding, endocytosis, and transcytosis at the apical side of brain microvascular endothelial cell monolayer.
Contact Us For A Fast And Professional Response