Reading Time:
3
minutes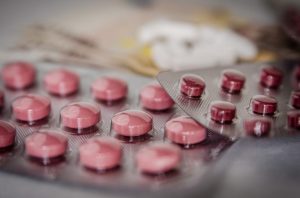 Low-T is a massive burden on men's health. Testosterone Deficiency is also often under-diagnosed or otherwise left untreated. There are lots of reasons why men don't get help for Hypogonadism. Some are scared about going to the doctor. Others don't even realize their symptoms are caused by Low Testosterone Levels. There are also many men who think the risks may outweigh the benefits or just resign themselves to the misery-inspiring symptoms of the condition.
As clinical experience with Bio-Identical Testosterone continues to build, HRT Protocols for Low-T have improved. With proper screening and follow-up, evidence shows that Testosterone Therapy has a strong safety profile and provides excellent results for patients with appropriately diagnosed Testosterone Deficiency.
Types of Testosterone Popular Today
Most men are prescribed Testosterone in three different forms—Low-T Creams, Testosterone Injections, and Testosterone Patches. All three work really well and come with their own advantages and minor drawbacks. Testosterone Patches and Creams both come with a risk of cross-contamination. Both treatments also require avoiding water after application.
Low-T Shots work well, and many formulations require a single injection only every two or three weeks. On the other hand, there are many men that won't take a shot unless they absolutely have to. If Testosterone could be taken as a pill, that would likely be the ideal for the majority of men.
Why Aren't Testosterone Pills Common?
Testosterone is a large molecule that does not pass through the digestive system easily. In the mid-20th century, a Testosterone Pill was invented called Methyltestosterone. While this pill did indeed increase Testosterone Levels for men, it also comes with a high risk of hepatoxicity, meaning that it can damage the liver, especially when used in large doses or for an extended period. This danger led Methyltestosterone to fall out of favor in the 1970s. While safer Low-T Treatments entered usage since then, researchers have still sought to create a safer Testosterone Pill worthy of widespread adoption.
Tlando Approved by FDA in 2022 for Treatment of Adult Low-T
Significant advances in Low-T Diagnosis and Treatment have evolved over the last decade. Clinical studies provide new evidence on how best to use Testosterone, and scientists have created improved Hormone Therapy medications and techniques to widen the range of HRT Options available to men with Testosterone Deficiency. Tlando is a Low-T Pill designed to help men struggling with Hypogonadism achieve increased libido, improved body composition, enhanced quality of life, and more.
Tlando is the result of the clinical efforts of Halozyme Therapeutics. This pharmaceutical laboratory finds creative ways to use innovative technology to improve the way that we take medications. While Tlando was approved earlier in the year by the Food and Drug Administration, it just reached the public market in early June.
Tlando is not the only Oral Testosterone to become available this year—Clarus Therapeutics released Jatenzo Testosterone Pills this year as well. Jatenzo and Tlando help men achieve healthy Testosterone Levels and overcome Low-T without the dangers associated with Methyltestosterone. These treatments are both derived from Testosterone Undecanoate. Tlando is to be administered two times per day to boost Testosterone Levels into the normal range for adult men. The advantage of Tlando is that it can be prescribed without the need for the HRT Provider to alter the dosage on the fly. Tlando is designed to just work for the vast majority of Testosterone Patients.
Most Patients Adopt Tlando Therapy With Little Hassle
While some men need specific treatment to deal with rare sensitivity or insensitivity to Testosterone Therapy, most men achieve ideal Testosterone Levels without adjusting the prescription. When starting Tlando, patients will undergo screening late in the first month to ensure Testosterone Levels are in the healthy range—If so, the patient is good to go!
Contact Us For A Fast And Professional Response