Reading Time:
4
minutes
Utah Blood Testing Facilities

Represents a LabCorp blood testing facility


Represents a Quest Diagnostics blood testing facility
Blood Testing Centers In State: Utah
LabCorp Blood Testing Centers In Davis County, Utah
LabCorp Blood Testing Centers In Salt Lake County, Utah
LabCorp Blood Testing Centers In Tooele County, Utah
LabCorp Blood Testing Centers In Utah County, Utah
LabCorp Blood Testing Centers In Washington County, Utah
LabCorp Blood Testing Centers In Weber County, Utah
Quest Blood Testing Centers In Davis County, Utah
Quest Blood Testing Centers In Salt Lake County, Utah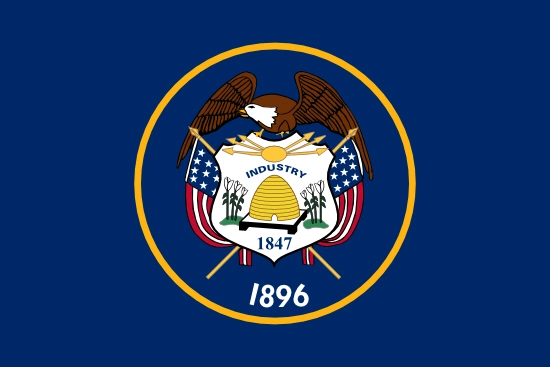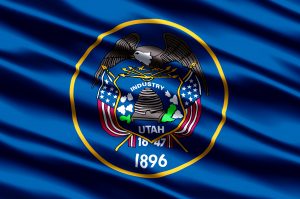 Have you ever considered incorporating a Hormone Optimization Regimen into your wellness plan?
Our Licensed Hormone Clinic has aided patients across the state of Utah in their quest to live happier and healthier lives.
We specialize in Age-Related Hormone Disorders such as HGH Deficiency and Low-T, helping patients 30 and over maintain their quality of life as they grow older.
Hormone Imbalance is one of the most significant issues which impede wellness with age. The human body operates at its functional peak when its intricate network of Hormonal Messengers operate in sync.
With every passing year beyond thirty, these messengers tend to get more out of sync. Testosterone and HGH Levels drop slowly. Cortisol levels increase. We become more prone to both Insulin Resistance and Thyroid Hormone Imbalance.
Hormone Deficiency Testing and Metabolic Analysis Via LabCorp and Quest Diagnostics
Many metabolic disorders, such as Human Growth Hormone Deficiency, are challenging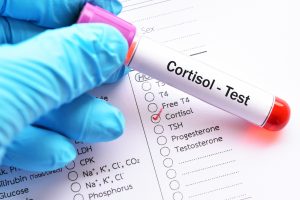 to pinpoint without appropriate lab testing.
That's because the symptoms of these conditions are so widespread, and they share similarities with other disorders.
Not too long ago, it was believed that the symptoms of HGH Deficiency were simply a routine and unavoidable aspect of aging. That no longer appears to be the case.
With the help of treatments like Sermorelin Acetate Therapy and Bio-Identical HGH Injections, it is possible to relieve the symptoms of Growth Hormone Deficiency and improve vitality.
HGH Deficiency is characterized by symptoms associated with cellular metabolic insufficiency, such as impaired healing, depression, lack of focus, increased adipose body fat deposits, loss of strength, diminished cardiac capacity, and more.

Our Board Certified Utah Hormone Clinic has a close partnership with both Quest Diagnostics and LabCorp, industry-leading biomedical testing facilities.
If you're interested in Therapeutic HGH, we can set up an appointment with a LabCorp or Quest Diagnostics Representative in your local area to initiate preliminary Hormone Testing.
We diagnose HGH Deficiency and other metabolic issues utilizing an in-depth battery of tests known as the Comprehensive Metabolic Panel. Concerning HGH Deficiency, the most crucial criterion is the Insulin-Like Growth Factor-1 analysis.
IGF-1 is the most stable indicator of underlying HGH Production. If testing shows that IGF-1 Levels are low, then you can likely benefit from the HGH and Sermorelin Programs that we provide.
Once our Utah Hormone Clinic Receives your lab results, we will work with you to create a unique and highly specialized HRT Regimen explicitly designed for you, your needs, and your preferences!
Sermorelin and HGH Therapy: Which Is Right For You?
When it comes to treating Somatopause, we offer two rock-solid options for treatment—Human Growth Hormone Injections and Sermorelin Acetate Shots. In terms of the results that you get from the products, there is little difference between the two treatments, though Sermorelin will not be sufficient for patients with Primary Hypopituitarism.
For patients with Age-Related HGH Deficiency, both work equally well. Sermorelin stimulates natural HGH Production, whereas Subcutaneous Human Growth Hormone supplants it.
On the other hand, Sermorelin has some significant advantages. For one, it's much less expensive! Human Growth Hormone is the most complex Hormone the human body makes, which means that it is more costly to produce in a laboratory.
Another huge benefit that Sermorelin has over HGH is that it can be prescribed Off-Label by your HRT Doctor.
Growth Hormone can only be prescribed for precise indications, whereas Sermorelin can be offered at your doctor's discretion. This means that many patients, especially those at the precipice of HGH Deficiency, can receive treatment even if they don't fully qualify for Recombinant HGH.
If you currently reside in Utah, and you would like to learn more about Sermorelin and how it can provide relief from Chronic HGH Deficiency, our friendly HRT Specialists are on hand for a free consultation!
Utah Men's Clinic for Low-T and Testosterone Deficiency
Our Hormone Doctors also offer Testosterone Therapy for men over thirty struggling with issues of fatigue, low libido, and erectile dysfunction related to Andropause. Testosterone is the master hormone of sexual health and masculinity. If Testosterone Levels fall too far, it directly leads to a decline in sexual desire and male wellness.
It even leads to unhealthy changes in body composition, like increased body fat and diminished muscle mass. Our highly experienced Hormone Physicians can help reveal your underlying Testosterone Deficiency and arrange for you to initiate a Low-T Therapy Regimen that will restore your diminished sex drive and get you feeling like yourself again!
Information and Fast Facts About Utah
Utah is one of the more unique places in the United States. Utah is the heart of Mormon Country, an area of the nation which was settled by the Latter Day Saints in the 19th century so that they could practice their religion without persecution.
Today, Utah still has a substantial Mormon population, but its demographics have diversified. The majority of people that live in the state occupy a relatively small corridor of Utah known as the Wasatch Front. Over 2 million people occupy this region, which includes Ogden, Provo, Layton, West Jordan, and Salt Lake City.
The major cities of the state are nestled among beautiful natural landmarks and barriers such as the Great Salt Lake, Thurston Peak, Antelope Island, Flattop Mountain, and the Manti-La Sal National Forest.
Reference
Contact Us For A Fast And Professional Response