Reading Time:
6
minutes
What are the Benefits of Injectable Sermorelin Acetate?
For men and women that suffer from Age-Related Human Growth Hormone Deficiency, also known as Hypopituitarism or Somatopause, Sermorelin Therapy is a fantastic treatment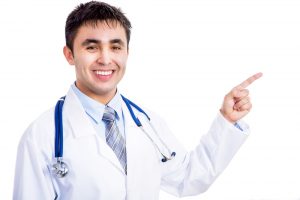 that can help patients improve their health and hormone balance and improve their quality of life.
Sermorelin Injections balance HGH Levels by encouraging the human pituitary to produce more Human Growth Hormone on its own, and for patients suffering from clinically low Human Growth Hormone Production resulting from age-related deficiency, many hormone doctors feel that Sermorelin is superior to Bio-Identical HGH.
In this article, we will discuss the benefits of Injectable Sermorelin Acetate, and the changes in your body that you can experience via Physician-Monitored Prescription Sermorelin Therapy.
Sermorelin Acetate Improves Metabolism
When we talk about metabolism, we're talking about the rate at which your body burns energy and performs its normal, daily functions.
Men and women with HGH Deficiency experience symptoms because, at the cellular level, their bodies are no longer able to keep up with the demands that help a person maintain optimal health.
Sermorelin Injections can increase metabolism, which helps your various systems meet the needs of the body. This leads to benefits in nearly all of your core systems, and it also increases your energy levels and helps you stay in shape.
Sermorelin Therapy Increases the Strength of the Immune System
As our bodies start to slow down, one of the systems that begins to suffer most quickly is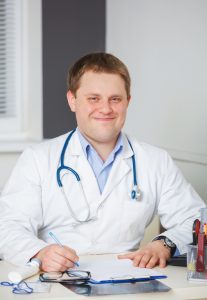 the immune system.
Our body relies on the immune system to ward off illness and protect our body from the outside influences that make us sick and cause our bodies to function at less than optimal efficiency.
Sermorelin Acetate increases the activity of the cells that protect us from illness, and it also encourages the proper synthesis of the various factors of the immune system, which further bolsters health.
Sermorelin Helps Burn Fat
As general metabolism starts to fade, this means that our body uses less energy from our diet, and those spare calories have to go somewhere.
As our bodies slow down, they become more prone to storing energy taken into the body rather than utilizing it, which upsets normal health balance and erodes body composition.
By enhancing metabolism and encouraging increased muscle activity, Sermorelin Therapy directly contributes to enhanced weight loss, even without making changes in one's diet.
Of course, to experience the most potent gains, you'll need to participate in a nutrition and exercise program, but Sermorelin enhances the body's ability to take advantage of these healthy changes.
Sermorelin Therapy Preserves Muscle Mass
The muscles benefit immensely from both Human Growth Hormone and Testosterone. Testosterone directly stimulates the muscles to develop more massive and more powerful, but HGH and Sermorelin also play a role, enhancing the body's healing and restorative processes, especially during sleep.
Muscle atrophy is a big part of hormone decline, and Subcutaneous Sermorelin Injections can help mitigate the general atrophy and loss of strength associated with the aging process.
With just six months of painless, daily injections, you can protect your body and preserve your muscle tone and mass, while also enhancing the results of anaerobic exercise and other forms of physical activity.
Sermorelin Therapy Improves Sleeping Habits
Are you having trouble sleeping?
Do you wake up tired, in spite of a full night's sleep?
Do you suffer from symptoms of insomnia?
Human Growth Hormone is intricately involved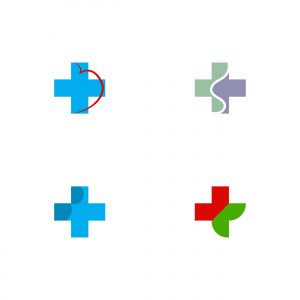 in the proper balance of the Circadian Rhythm, and if your body isn't getting enough of the precious HGH that you need, your ability to sleep will suffer as a direct result.
Injectable Sermorelin Acetate for Human Growth Hormone Deficiency helps to correct sleep deficiency, helping you stay asleep longer and reach the deeper phases of sleep associated with optimal health and human function.
Sermorelin Injections Can Improve Joint Health
Human Growth Hormone is vitally vital during puberty for encouraging the growth and lengthening of the bones, but during adulthood, it also promotes the healthy composition of joint cartilage.
As men and women grow older, they start to experience joint pain and inflammation as their bodies no longer protect and preserve the cartilage efficiently, especially after a joint injury.
Sermorelin Injections can improve joint health by encouraging the propagation of smooth cartilage which helps the joints work painlessly and effortlessly to provide a maximum range of movement.
Injectable Sermorelin Helps Preserve Normal Psychological Balance
Many people with HGH Deficiency suffer from depression, anxiety, and other symptoms, not only as a result of their perception of their declining health but also as a direct result of changes in brain balance and chemistry which make it harder to find happiness and satisfaction in life.
Patients that use Sermorelin and other forms of HGH Restoration report that Prescription Human Growth Hormone Therapy improves both their quality of life and their self-perception, while also having a positive effect on mood stability.
If you are thirty years or older and are starting to suffer from a case of the blues that you just can't shake, you'd benefit from getting tested for Human Growth Hormone Deficiency.
Sermorelin Therapy Improves Memory and Focus
The brain is a complex and amazing organ. Optimal hormone balance helps to preserve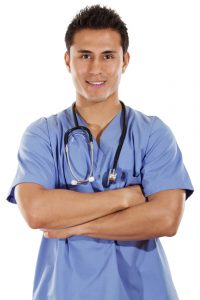 psychological function in some ways. It sharpens memory and helps us pay attention more easily.
Part of the issue with HGH Deficiency is that fatigue and energy debt prevents the body from providing the resources necessary to sustain peak cognitive function.
Our bodies are too busy trying to meet the core needs of the body that it leads to severe exhaustion and fatigue.
Also, there is compelling evidence that HGH and Sermorelin have the capacity to encourage neurological health and balance at the cellular level, actually helping our brains form the connections for memory and cognition more efficiently and readily.
Sermorelin HGH Alternative Enhances Libido
Most people think sex drive is all about sex hormones, but Human Growth Hormone is also essential as well. When the body gets tired, it directs its resources to self-preservation.
Unfortunately, sex drive and sexual ability tend to fall by the wayside as the body's needs change as a direct result of hormone imbalance.
If the spark has left your bedroom in recent months or years, and you are unsure why a trip to a licensed and board-certified hormone specialist can help you find out if you need Sermorelin Acetate or Testosterone to increase and enhance your love and desire for your partner.
Sermorelin Improves Skin Appearance and Health
Injectable Sermorelin Acetate even improves skin health! Wrinkles and sagging skin are two of the trademark signs of aging.
The muscles underneath the skin lose their strength and tone, causing the skin to droop off the bone.
Also, intracellular fluid levels in skin cells start to drop, both reducing the fullness of the skin and preventing the cells from transporting resources to one another, further degrading skin health.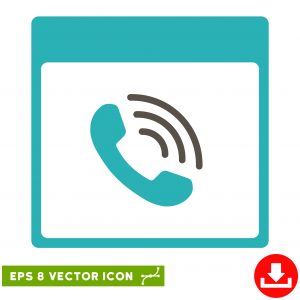 With Sermorelin Therapy, you can help strengthen your skin both at the cellular level and the subdermal level, helping your skin reflect the new and improved you that's developing inside as a result of Hormone Therapy with Sermorelin.
Ask Yourself: Can I Benefit from Sermorelin Injections?
Aging is an unfortunate and inevitable process, but men and women suffering from Somatopause and Age-Related HGH Deficiency don't have to surrender themselves to the decline in health and wellness associated with lowered Human Growth Hormone Levels.
If you are interested in Sermorelin Acetate, we encourage you to fill out the form on this page, or contact us at the listed number to set up an appointment with one of our Board-Certified Hormone Specialists!
Reference
Polyethylene glycol-conjugated growth hormone-releasing hormone is long acting and stimulates GH in healthy young and elderly subjects.
Contact Us For A Fast And Professional Response