Reading Time:
5
minutes
How to Heal Your Body After Overcoming Addiction
It takes time and effort to recover from the consequences of addiction. It involves more than just getting harmful substances out of your system. Ultimately, it involves laying a solid foundation for a better way of life and the good habits that go along with it. If you suffer from addiction, you're most likely well aware of the harm that drug use causes to the body. Moreover, you probably grew accustomed to experiencing fatigue, sickness, and drowsiness as an active addict and viewed it as a normal part of life. However, did you know you can heal your body after overcoming addiction and make these terrible feelings disappear? In the rest of this article, we'll cover how exactly you can do that.
Start Your Healing Journey With Proper Nutrition
Poor lifestyle decisions, including disordered eating habits, a lack of exercise, and inadequate sleep patterns, frequently coexist with addiction. Moreover, any substance abuse is linked to shortages of vital vitamins and minerals. So, if you want to start your healing journey, we recommend starting with proper nutrition. That entails consuming nutritious meals that are low in calories and high in vitamins and minerals.
Once you start planning your meals and thinking of nutrition, it's easy to get swept up in one of those popular diet fads like paleo or keto. At this moment, you shouldn't give in to all that. It's unnecessarily complicated and not as healthy as people say it is. Instead, start with the basics and enjoy at least a few healthy, balanced meals a day. However, don't strive for perfection. You're probably going to crave junk food now and then, and that's perfectly fine! Listen to your body and give in to these cravings every once in a while. If you want to get ice cream after dinner, do it! It's better to enjoy your meals, although they're imperfect than to be unhappy while sticking to unnecessary strict rules.
Why Is Hydration Important?
Hydration is definitely the most vital weapon in the bag when it comes to ways to heal your body after overcoming addiction. Drug and alcohol abuse can seriously dehydrate the body. You can keep your body temperature stable, ensure adequate waste removal, and maintain mental stability by drinking the recommended amount of clean water.
The damaged cells in a dehydrated body cannot recover their original functionality. However, the organs may function normally once more with enough hydration. Electrolytes will also aid in restoring appropriate muscular function, in addition to water, which is crucial.
The Effects of a Good Night's Rest
After overcoming addiction, your body is probably exhausted. Making sure you get enough rest regularly will help mend your body and mind. On the other hand, poor sleep could wreak havoc on your hormones and nervous system. That's why getting a full eight hours of sleep each night should be your priority for several weeks following treatment. This way, your body can restore its essential systems until you're ready to take the next steps.
If you have trouble falling asleep at a normal time, you should try to do calming activities before bed. Drink a cup of herbal tea, read a book, or meditate. It will help you relax and prepare for bed more easily.
Developing an Exercise Routine
We are all aware of the general health benefits of exercise. However, when addiction starts to take control, most people switch to an exclusively sedentary lifestyle, which further affects the body. Working out is essential to healing your body after overcoming addiction. Moreover, exercise releases serotonin, a hormone that helps reduce the effects of stress on the body and can help improve your mood.
Recovery is a process that needs you to keep moving forward. It might be difficult to devote your attention and energy to a regular fitness program because of this. However, you only need to squeeze in physical activity occasionally to reap the rewards. So, in addition to muscle-strengthening exercises on two or more days each week, experts also advise receiving 150 minutes of moderate-intensity exercise, 75 minutes of strenuous exercise, or a mix of the two every week. Of course, you don't have to go all-in from day one. Instead, ease into it. Start with the easier exercises and work your way up.
Don't Go Through It Alone
Healing your mind and body after overcoming addiction is a long process. It's also an arduous process that you shouldn't go through alone. For starters, surround yourself with the people you care about who push you to get better. Experts at Bright Futures Treatment Center Florida also say that surrounding yourself with people who've been through similar life experiences can benefit you tremendously. They say that finding sober companions is one of the most crucial things you can do to stay sober. While it could be challenging to end harmful connections from your past, spending time with others who understand your desire to be sober will be beneficial in the long run.
Find New Hobbies
The easiest method to get your mind off your temptation to use is to remain active. In addition, developing an exciting and fulfilling pastime may help you replace your old, harmful habits with new, drug-free ones and give your life joy and meaning. Some hobbies you should consider are knitting, sewing, reading, and also things like volunteering. While in recovery, finding a worthwhile cause to support actually enables you to assist others while assisting yourself. You can find a sense of purpose via giving back to the community, creating strong relationships and friendships, and feeling proud of the contributions you're making to society.
Final Thoughts
As you can see, it's not as easy to heal your body after overcoming addiction as some may think. It requires a lot of dedication and motivation. In the end, it will be worth it. Taking up healthy habits and routines will help you feel better and stay sober in the long run.
Contact Us For A Fast And Professional Response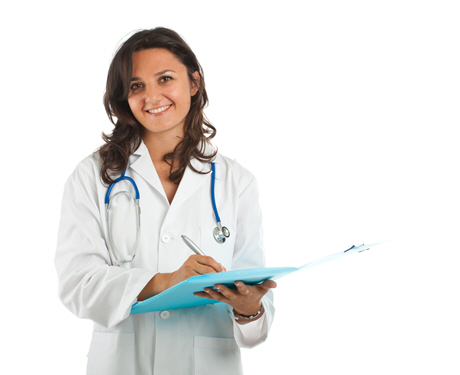 Word Count: 1067