Joliet, Illinois Map Of Blood Testing Facilities

Represents a
LabCorp
blood testing facility

Represents a
Quest Diagnostics
blood testing facility
Blood Testing Centers In State
Labcorp Center
,330 North Madison Ste B2,Joliet,IL,60435
Labcorp Center
,1020 E Ogden Ave Ste 208,Naperville,IL,60563
Labcorp Center
,1703 Clearwater Ave,Bloomington,IL,61704
Labcorp Center
,206 East Third St,Centralia,IL,62801
Labcorp Center
,121 South Wilke Rd 405,Arlington Heights,IL,60005
Labcorp Center
,102 Rottingham Ste 2,Edwardsville,IL,62025
Labcorp Center
,4114 N Water Tower Pl Ste D,Mount Vernon,IL,62864
Labcorp Center
,35 Tower Ct Ste E,Gurnee,IL,60031
Labcorp Center
,180 S 3Rd St Ste 300,Belleville,IL,62220
Labcorp Center
,16325 Harlem Ave Ste 110,Tinley Park,IL,60477
Labcorp Center
,2419 W. Cornerstone Ct Ste B,Peoria,IL,61614
Labcorp Center
,233 E Erie St Ste 602,Chicago,IL,60611
Labcorp Center
,2338 Higgins Rd,Hoffman Estates,IL,60195
Labcorp Center
,450 Dundee Ave,Elgin,IL,60120
Labcorp Center
,6191 N Canfield Ave,Chicago,IL,60631
Labcorp Center
,1710 N Randall Road Ste 240,Elgin,IL,60123
Labcorp Center
,2272 W 95Th Street Ste 100,Naperville,IL,60564
Labcorp Center
,5911 Northwest Highway Ste 108,Crystal Lake,IL,60014
Labcorp Center
,10737 W. 165Th Street,Orland Park,IL,60467
Labcorp Center
,2601 Compass Rd Suite 135,Glenview Nas,IL,60026
Labcorp Center
,2023 Vadalebene Dr Suite 150,Maryville,IL,62062
Labcorp Center
,1207 Thouvenot Lane Suite 400,Shiloh,IL,62269
Labcorp Center
,509 Hamacher Ste 200B,Waterloo,IL,62298
Labcorp Center
,141 E. Irving Park Road,Streamwood,IL,60107
Labcorp Center
,725 W Fabayan Parkway Suite D,Batavia,IL,60510
Labcorp Center
,408 North 2Nd St,Marshall,IL,62441
Labcorp Center
,522 W Chestnut Street,Hinsdale,IL,60521
Labcorp Center
,111 N. Wabash Avenue Ste 1710,Chicago,IL,60602
Labcorp Center
,2025 S. Chicago Street,Joliet,IL,60436
Quest Diagnostics Center
,2631 Williamsburg Ave,Geneva,IL,60134-1111
Quest Diagnostics Center
,3000 N Halsted,Chicago,IL,60657-5188
Quest Diagnostics Center
,471 W Army Trail Rd,Bloomingdale,IL,60108-2628
Quest Diagnostics Center
,7530 Woodward Ave,Woodridge,IL,60517-3100
Quest Diagnostics Center
,9046 W 159Th St,Orland Park,IL,60462-5646
Quest Diagnostics Center
,4126 N Milwaukee Ave,Chicago,IL,60641-1860
Quest Diagnostics Center
,2107 S Neil St,Champaign,IL,61820-2061
Quest Diagnostics Center
,111 N Wabash Ave,Chicago,IL,60602-3063
Quest Diagnostics Center
,2800 N Sheridan Rd,Chicago,IL,60657-6118
Quest Diagnostics Center
,260 E Congress Pkwy,Crystal Lake,IL,60014-6235
Quest Diagnostics Center
,2905 N Main St,Decatur,IL,62526-4275
Quest Diagnostics Center
,1600 Dempster St,Park Ridge,IL,60068-1172
Quest Diagnostics Center
,1113 Fairview Ave,Westmont,IL,60559-2709
Quest Diagnostics Center
,1180 W Wilson St,Batavia,IL,60510-7693
Quest Diagnostics Center
,19150 South Kedzie Ave,Flossmoor,IL,60422-0001
Quest Diagnostics Center
,2088 Ogden Ave,Aurora,IL,60504-4376
Quest Diagnostics Center
,303 E Army Trail Rd,Bloomingdale,IL,60108-2169
Quest Diagnostics Center
,15 Tower Ct,Gurnee,IL,60031-5708
Quest Diagnostics Center
,8751 S Greenwood Ave,Chicago,IL,60619-7018
Quest Diagnostics Center
,3030 Frank Scott Pkwy W,Belleville,IL,62223-5014
Quest Diagnostics Center
,22285 Pepper Rd,Barrington,IL,60010-2538
Quest Diagnostics Center
,5901 E Riverside Blvd,Rockford,IL,61114-4935
Quest Diagnostics Center
,534 Chestnut St,Hinsdale,IL,60521-3175
Quest Diagnostics Center
,2340 S Highland Ave,Lombard,IL,60148-7133
Quest Diagnostics Center
,2500 W Higgins Rd,Hoffman Estates,IL,60169-7208
Quest Diagnostics Center
,503 N Prospect Rd,Bloomington,IL,61704-7723
Quest Diagnostics Center
,237B E Center Dr,Alton,IL,62002-5931
Quest Diagnostics Center
,3119 Robbins Rd,Springfield,IL,62704-6553
Quest Diagnostics Center
,1100 W Veterans Pkwy,Yorkville,IL,60560-4728
Quest Diagnostics Center
,310 N Hammes Ave,Joliet,IL,60435-5676
Quest Diagnostics Center
,4 Cusumano Professional Plaza Dr,Mount Vernon,IL,62864-6736
Quest Diagnostics Center
,175 E Bethel Dr,Bourbonnais,IL,60914-1456
Quest Diagnostics Center
,24600 W 127Th St,Plainfield,IL,60585-9507
Quest Diagnostics Center
,565 Lakeview Pkwy,Vernon Hills,IL,60061-1839
Quest Diagnostics Center
,2136 Vadalabene Dr,Maryville,IL,62062-5632
Quest Diagnostics Center
,337 W Northwest Hwy,Palatine,IL,60067-2414
Quest Diagnostics Center
,640 S Washington St,Naperville,IL,60540-6693
Quest Diagnostics Center
,10837 S Cicero Ave,Oak Lawn,IL,60453-6458
Quest Diagnostics Center
,3244 Sycamore Rd,Dekalb,IL,60115-4941
Quest Diagnostics Center
,4801 W Peterson Ave,Chicago,IL,60646-5725
Quest Diagnostics Center
,610 S Maple Ave,Oak Park,IL,60304-1091
Quest Diagnostics Center
,484 W Boughton Rd,Bolingbrook,IL,60440-2398
Quest Diagnostics Center
,2551 Compass Rd,Glenview,IL,60026-8042
Quest Diagnostics Center
,808 E Woodfield Rd,Schaumburg,IL,60173-4714
Quest Diagnostics Center
,800 Austin St,Evanston,IL,60202-3439
Quest Diagnostics Center
,4709 W Golf,Skokie,IL,60076-1258
Quest Diagnostics Center
,885 S Randall Rd,Elgin,IL,60123-3002
Quest Diagnostics Center
,1450 Busch Pkwy,Buffalo Grove,IL,60089-4541
Quest Diagnostics Center
,1000 Eleven S,Columbia,IL,62236-1079
Quest Diagnostics Center
,340 E North Ave,Lombard,IL,60148-1303
Quest Diagnostics Center
,19070 Everett Blvd,Mokena,IL,60448-2073
Quest Diagnostics Center
,641 Highgrove Pl,Rockford,IL,61108-2506
Quest Diagnostics Center
,1100 W Central Rd,Arlington Heights,IL,60005-2402
Quest Diagnostics Center
,1854 E Grand Ave,Lindenhurst,IL,60046-7821
Quest Diagnostics Center
,1460 N Halsted St,Chicago,IL,60642-2605
Quest Diagnostics Center
,704 S Hackman St,Staunton,IL,62088-1630
Quest Diagnostics Center
,17665 Torrence Ave,Lansing,IL,60438-4839
Quest Diagnostics Center
,900 East Walnut St,Carbondale,IL,62901-3118
CURRENT WEATHER
Location: Joliet
Station Name: Joliet
Data Date: 10-01-2020 ECT
Data Time: 15:01 ECT
Current Temp: 41'F
Min. Temp: 36'F
Max. Temp: 50'F
Humidity: 100%
Pressure: 1016 kPa
Wind Speed: 4.1 Bf
Weather: Fog
Description: Fog
Data Provided Via OpenWeatherMap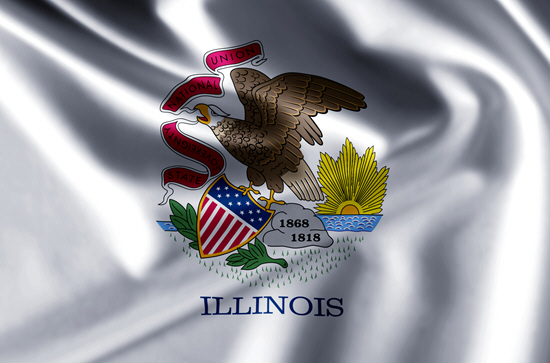 Joliet () is a city in Will and Kendall counties in the U.S. state of Illinois, 30 miles (48 km) southwest of Chicago. It is the county seat of Will County and a major part of the southwest Chicago metropolitan area. At the 2010 census, the city was the fourth largest in Illinois, with a population of 147,433. A population estimate in 2018 put Joliet's population at 150,495, which would make it the 3rd largest city in Illinois if accurate.
Contact Us For A Fast And Professional Response
How useful was this post?
Click on a trophy to rate it!
Average rating / 5. Vote count:
Word Count: 74