Reading Time:
3
minutes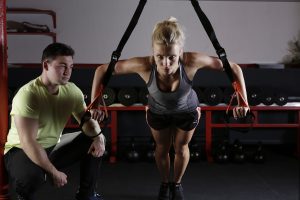 Working out, losing weight, and building muscle are great for overall health and longevity, but keeping those gains could mean more than just improved health – it could literally save your life from cancer.
In this article, we will discuss the exciting result of a recent study on cancer. Cancer is still a scary diagnosis for everyone, and anything that can help to beat that diagnosis is a severe win in our book.
Let's learn how muscle mass is significantly associated with better survival rates among patients with advanced cancer.
Higher Muscle Mass Correlates with Improved Survival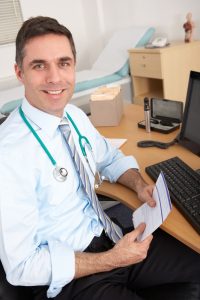 The results of this study were published in the Journal of the National Comprehensive Cancer Network. They found other associations between the survival of cancer and muscle radiodensity (quality of muscle) via patient-reported outcomes and symptom burden reports.
One of the leading researchers, Ryan D. Nipp, MD, MPH, stated in an interview that he has been seeing more emphasis placed on patient-reported outcomes in the scientific literature to supplement the clinical data they are gathering as well.
Nipp is a gastrointestinal oncologist and health services researcher at Massachusetts General Hospital Cancer Center and Harvard Medical School.
In an interview, Nipp said, "We also are increasingly seeing research supporting the importance of body composition, such as muscle mass and muscle wasting, in the literature."
This research is what inspired him to conduct his own involving muscle mass and its correlation to cancer survival rates. As does everyone else, he wants to see better outcomes for cancer patients.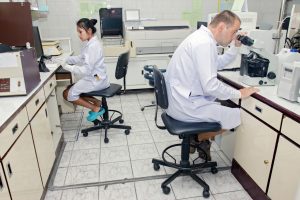 Nipp worked with 677 advanced cancer patients who were unexpectedly hospitalized between September 2014 and May 2016.
The average age of all these patients was 63 years. Using CT scans, they evaluated muscle mass and quality, a part of routine clinical care.
These scans had to be done within 45 days of study enrollment, with these scans being compared to clinical and patient-reported outcomes of cancer survival.
In essence, higher muscle mass meant improved survival. Higher muscle radiodensity, or better muscle quality, was associated with lower symptom burden and depression/anxiety.
In addition, higher muscle radiodensity was associated with a shorter hospital stay, reduced risk of readmission or death, and improved survival in general.
Nipp believes that muscle quality is a sensitive predictor of patient outcomes and could help note differences in patient clinical outcomes. He believes that radiodensity could be a new predictor of outcomes for patients in the near future.
Body composition, determined by routine CT scans, could let a doctor know how a patient is doing health-wise and whether they are beating cancer.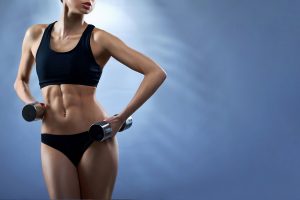 Keep Yourself in Good Shape and Focus on Strength
The study described above is pretty basic and not very in-depth, correlation-based results, but that does not mean its information is not valuable – far from it. It just validates what we already know to be true.
If your body composition is improved, meaning less fat, more muscle, the healthier you are, and the easier it is for your body to fight cancer because it's not also suffering from chronic inflammation, obesity, and/or type 2 diabetes.
Too many health issues, and your body can't handle it all. The takeaway: focus on keeping strength-based exercises and weightlifting in your exercise routine, and you'll set yourself up for a healthier you that can better beat cancer if the time ever comes.
Contact Us For A Fast And Professional Response