Reading Time:
4
minutes
Oregon Blood Testing Facilities

Represents a LabCorp blood testing facility


Represents a Quest Diagnostics blood testing facility
Blood Testing Centers In State: Oregon
LabCorp Blood Testing Centers In Clackamas County, Oregon
LabCorp Blood Testing Centers In Deschutes County, Oregon
LabCorp Blood Testing Centers In Josephine County, Oregon
LabCorp Blood Testing Centers In Multnomah County, Oregon
LabCorp Blood Testing Centers In Washington County, Oregon
Quest Blood Testing Centers In Douglas County, Oregon
Quest Blood Testing Centers In Multnomah County, Oregon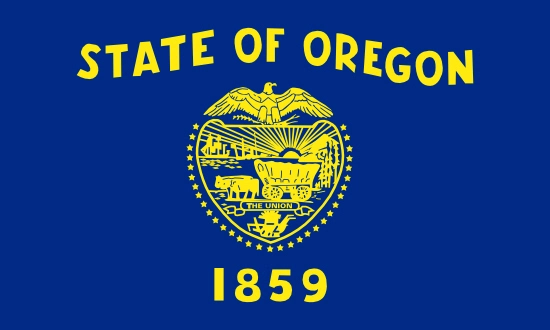 Oregon Sermorelin for HGH Deficiency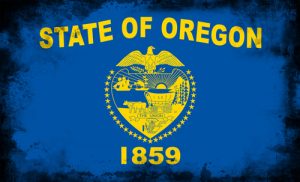 Sermorelin Acetate is the next stage in Hormone Restoration and Optimization.
Bio-Identical HGH has been used for over a generation for the treatment and mitigation of symptoms of Human Growth Hormone Deficiency, but for patients dealing with Somatopause (Age-Associated Hypopituitarism), Sermorelin may be the best choice for restoring normalized HGH.
Our Licensed Hormone Clinic is staffed by Board-Certified Doctors who specialize in treatments designed to boost and amplify Hormone Health. If you are 30 years of age or older and looking for a reputable HRT Clinic in Oregon, we're here to help!
How Does Sermorelin Acetate Work?
Sermorelin works because it replicates the natural function of an existing HGH Secretagogue in order to encourage the natural production of Endogenous Human Growth Hormone.
For patients dealing with wellness issues related to Somatopause, Sermorelin triggers the Pituitary Gland to make just the right amount of natural HGH needed to mitigate the symptoms of Age-Related Growth Hormone Deficiency.
Sermorelin can even be considered the superior choice for many patients because it's less expensive and easier to prescribe while more safely and accurately preserving natural Hormonal Rhythms of the Hypothalamic-Pituitary Axis.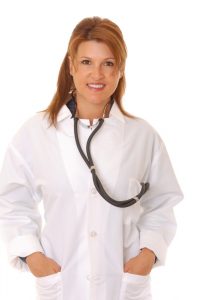 How to Recognize Signs of Somatopause
HGH Deficiency is a particularly devious medical condition because its symptoms manifest so quietly.
Growth Hormone Levels fall continuously after around age thirty without HRT Intervention, slowly leading to the buildup of a host of symptoms, such as fatigue, impaired immune capacity, joint stiffness, cognitive fogginess, loss of strength, and exercise capacity, increased body fat, and more.
The symptoms of Human Growth Hormone Deficiency are often confused for aging, but the simple fact is that many issues that we have long associated with aging itself are actually the result of Hormone Imbalance and Deficiency.
Finding a Doctor that Offers Sermorelin Acetate in Oregon
If you feel that Sermorelin may be able to positively influence your life and your wellness, then you're likely wondering how you can find out if you qualify for Sermorelin Shots.
Like HGH Injection Therapy, Sermorelin also requires a prescription. If you're looking for Sermorelin Acetate Prescriptions in Oregon, we can help.
We will work with doctors in your area to provide us with all the preliminary medical data to make a diagnostic assessment of your health and Hormone needs.
If you'd like to speak with one of our Hormone Doctors or HRT Specialists directly, we offer free phone consultation which you can initiate via the phone number on this page!
Comprehensive HRT Therapy with Sermorelin and Testosterone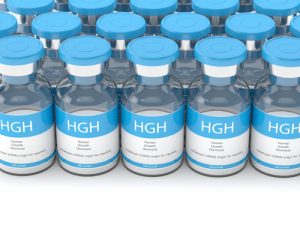 Though we place an emphasis here regarding Sermorelin Acetate Therapy, our Board-Certified Hormone Clinic also offers many other HRT Treatments designed to help magnify your life and safeguard your health, including Low-T Treatments for Andropause.
Tens of thousands of men across Oregon suffer needlessly from Hormone Imbalance. Though Andropause can adequately treat the sexual symptoms of Low-T, many men also have issues related to underlying Hypopituitarism. Our Clinic offers Combination Testosterone and Sermorelin Acetate Therapy to give these patients the opportunity to experience the full benefits of Hormone Restoration!
Oregon Information
The state of Oregon is one of the last states admitted to the Union before the Civil War, becoming a state in 1859. The tallest mountain in the state is Mount Hood, which is actually a relatively dormant volcano.
The mountain is over two miles high and belongs to the Cascades. One of the most famous landmarks in the state is Crater Lake National Park, a huge lake formed from the remains of a long-extinct volcano.
The first significant migration to the Oregon Territory took place in the 1840s after England decided to cede the territory to the United States.
Thousands of hopeful settlers braved the long journey from Missouri to Oregon to start a new life for themselves.
Today, Oregon is known for being one of the most liberal states in America, one of the first states to legalize marijuana use, euthanasia, and marriage equality.
Major Cities in Oregon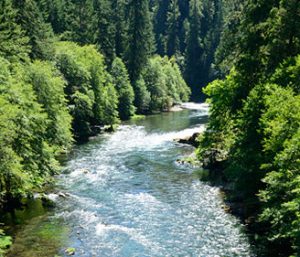 Oregon is home to some mid-sized cities as well as one major metropolitan area. The Portland metro area is home to over two million people, and the city is located just across the Columbia River from Vancouver, Washington.
Other key suburbs of Portland are Gresham, Tigard, Beaverton, and Hillsborough. Salem is located a short drive to the south of Portland and is the capital of the state.
The majority of the state's population lives along the Interstate-5 Corridor, which also includes Eugene, Oregon, the home of the University of Oregon.
Most cities on the eastern side of the Cascades are much smaller, such as Burns, Baker City, La Grande, and Bend. The state also has some Indian Reservations, the largest of which are the Warm Springs Reservation and the Umatilla Reservation.
Contact Us For A Fast And Professional Response