Reading Time:
3
minutes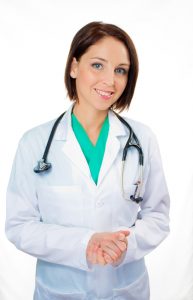 The Food and Drug Administration has approved a new type of therapy to treat adult-onset growth hormone deficiency. Sogroya (somapacitan) only needs to be injected once a week instead of daily, as with other growth hormone therapies on the market.
In August 2020, the Food and Drug Administration (FDA) approved the sale and use of an entirely new type of growth hormone therapy to treat adult-onset growth hormone deficiency.
This is big news because the therapy, Sogroya by Novo Nordisk, makes growth hormone therapy much easier and more convenient for the patient.
Typically, a patient suffering from low growth hormone will need to inject either pure human growth hormone (HGH) or sermorelin acetate subcutaneously (under the skin) every day or daily injections. With Sogroya, patients do not need to worry about this every single day because Sogroya only needs to be injected once a week. How cool is that?
Sogroya is the very first HGH therapy of its kind that the FDA has approved. With adult-onset growth hormone deficiency on the rise, especially in the United States, this new therapy could be a game-changer.
What is Growth Hormone Deficiency?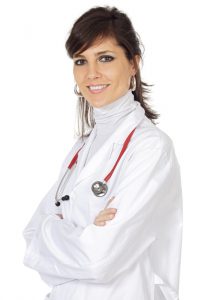 Growth hormone deficiency is seen in both children and adults. Adults typically experience adult-onset growth hormone deficiency as they age, resulting in low growth hormone levels. The anterior pituitary gland secretes growth hormone; as one ages, its production slows, sometimes severely.
The pituitary gland is a small gland located at the brain's base. It's incredibly important for hormone health, and if growth hormone production is affected, there's a good chance other hormones will also be out of balance.
Some of the symptoms of growth hormone deficiency include weight gain, low muscle mass, hair loss, wrinkled, dry skin, poor sleep, depression, anxiety, and other unwanted symptoms.
Growth hormone deficiency can usually be easily treated with hormone replacement therapy (HRT) under the guidance of an experienced doctor or endocrinologist.
The Development of Sogroya
During the efficacy and safety tests for Sogroya, 300 patients with growth hormone deficiency were evaluated in a randomized, double-blind, and placebo-controlled trial (a typical study method for the testing of drugs). All of them had either never received growth hormone before in their life or had stopped treatment at least three months earlier.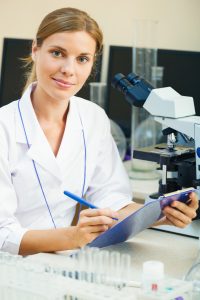 The different study groups were weekly Sogroya injections, weekly placebo injections, and daily somatropin (HGH) injections.
The percentage of truncal fat was measured to determine how effective Sogroya is at treating the symptoms of growth hormone deficiency. Truncal fat is the fat that accumulates around the stomach.
This area of fat distribution is usually managed by growth hormone and, if not treated, can cause fat accumulation around vital organs.
Sogroya Effectively Reduces Fat Around Waist
The study lasted for 34 weeks, and by the end, truncal fat decreased by 1.06% for the patients in the weekly-Sogroya-injection group. In the placebo group, truncal fat increased.
The daily-somatropin injection group saw a decrease of 2.23%. In addition, similar endpoints were seen between the daily-injection group and the weekly-Sogroya group. Sogroya appears to achieve the same results as the daily injections of HGH do – but with weekly injections instead of daily.
Sogroya for Adult-Onset Growth Hormone Deficiency
The side effects of Sogroya include back pain, indigestion, dizziness, swelling of arms or lower legs, hypertension, and vomiting. It is essential that you take Sogroya under the supervision of an experienced doctor or endocrinologist.
If you suffer from growth hormone deficiency and are sick and tired of daily injections, consider discussing Sogroya with your doctor or calling our clinic to evaluate its use. If you've rejected HRT for growth hormone deficiency because of a fear of needles, perhaps Sogroya is perfect for you – you only need to inject once a week!
Reference
Contact Us For A Fast And Professional Response