Reading Time:
3
minutes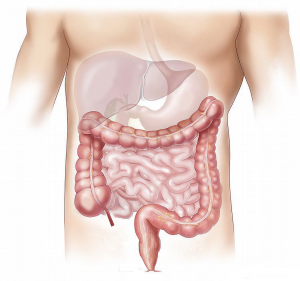 Non-alcoholic liver disease (NAFLD) is a disease that is on the rise in the United States, mainly due to increased obesity rates and Americans who do not watch their fat intake or lifestyle as well as they should. Just because you aren't consuming alcohol on a daily basis doesn't mean that your liver is A-OK. There are other factors that affect the functions of the liver. It is estimated that cases of NAFLD will increase 21% by 2030.
NAFLD Linked to Obesity and Type-2 Diabetes
Not surprisingly, NAFLD is more commonly found in people with type-2 diabetes, who are obese, have insulin resistance as well as atherogenic dyslipidemia (high levels of bad cholesterol and triglycerides – too much fat/too many lipids!). The definition of NAFLD is excess accumulation of fat in and around the liver, but not associated with excessive alcohol consumption. Doctors consider alcohol consumption of less than 30g per day for men as the cut-off in diagnosing NAFLD. Considering the fact that NAFLD, not to mention type-2 diabetes and obesity, are rapidly increasing around America, it's wonderful news that there is a potential answer on horizon. In fact, testosterone replacement therapy (TRT) looks promising.
Testosterone Could Help Obese Men Reduce Prevalence of NAFLD
According to a recent study, TRT could really help men who are suffering from obesity, functional hypogonadism and type-2 diabetes improve their NAFLD. This study was presented at the 23rd European Congress of Endocrinology in 2021. The two-year-long study discovered that TRT using testosterone undecanoate balanced the male subject's testosterone levels, reduced NAFLD and reduced the symptoms of hypogonadism. This is all great news!
The study was conducted by Dr. Kristina Groti Antonic and her team at the University of Ljublijana, Slovenia. Their goal was to conduct a large study on the effects of TRT on glycemic control, vascular function, metabolic parameters and morphology in obese men who also suffered from hypogonadism and type-2 diabetes – both common ailments that occur along with obesity.
In all, 55 men with functional hypogonadism and type-2 diabetes participated. During the two-year study, the first year focused on gathering data with a double-blind, placebo-controlled study and the second year was used for follow-up.
Testosterone Undecanoate Put to the Test to Reduce NAFLD
There were two different groups with the first group receiving testosterone undecanoate during both years of the study, while the second group received a placebo in the first year and testosterone undecanoate in the second year. A multitude of tests were performed on each subject at the beginning, at 12 months and at 24 months. These tests included, but were not limited to, testosterone levels, basic blood tests and prostate specific antigen.
To assess the grade of NAFLD, liver ultrasounds were used and performed at the beginning of the study and at 24 months. This is where the scientists saw an improvement.
Dr. Kristina Antonic stated, "improvement of NAFLD grade was a result of improved insulin resistance, reduction in body mass index and body weight, along with changes in body composition. As we know, testosterone increases lean body mass at the expense of fat mass […]. Testosterone with its anti-inflammatory effects also reduced chronic inflammatory state in the liver. Our study shows that testosterone therapy could be used as a suitable therapy for obese men living with non-alcoholic fatty liver disease […]."
Antonic and her team believe that this knowledge and therapy could be used in the near future to curb the pandemic of obesity and NAFLD that is spreading across the United States. It is simple to get started on a testosterone replacement program, given that a prescription is obtained from a licensed endocrinologist or doctor. As you heard from the doctor's mouth, TRT reduces inflammation, increases lean body mass and improves insulin resistance, just to name a few benefits. This is why it is so critical that every man get his testosterone levels checked and if there is an issue, talk to a doctor straight away about TRT before hormone imbalance gets any worse.
Contact Us For A Fast And Professional Response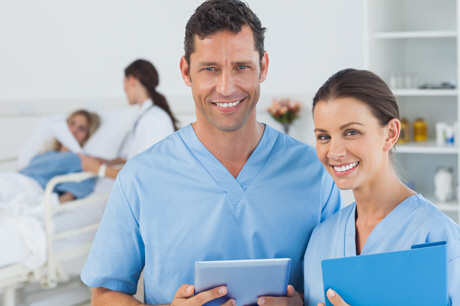 Word Count: 664